Argentina
Famed for its Gaucho traditions, stunning landscapes, world class steak and sensual tango shows, Argentina has a wide variety of experiences for anyone who decides to visit this spectacular country.
Where better to start a holiday to Argentina than the cosmopolitan city of Buenos Aires. Spend a few hours in San Telmo or the Boca district and you will soon witness the true soul of the tango dancers who call this city home. The streets here are lined with trees and luxurious shops, elegant cafes and a fantastic selection of restaurants offer the finest steaks, rich red wines and an array of authentic dishes.
Just a short journey north from Buenos Aires visitors can swap the urban jungle for the lush rainforests, within which lie the mighty Iguazu Falls. Soak up the incredible volume and power of this gigantic waterfall via elevated walkways, speed boat or even helicopter. Heading south from Iguazu, the landscape changes again first to the Ibera wetlands, a haven for birds and wildlife, and then to the rolling hills, pampas and sierras where huge herds of cattle roam. The best way to enjoy this region is to indulge in a luxury Estancia stay – get to know the Gauchos, explore by horseback and understand the culture behind this unique way of life.
Further west the lower foothills of the Andes mountain range create wine valleys encircled by snow-capped peaks and azure blue lakes – the perfect playground for any traveller looking for the thrills of an activity packed holiday. The pristine vineyards of Mendoza should also be on any wine connoisseurs bucket list.
Follow the Andes south and you will reach the last frontier – Patagonia. Rugged and dramatic landscapes with breath taking views and icy cold winds combine to make this an unforgettable experience. Marvel at the huge Perito Moreno Glacier and brave the elements trekking to remote mountain lakes before returning to cosy pubs and tucking into hearty meals of homemade lamb stew.
A final journey across the remote Tierra del Fuego leads to Ushuaia, otherwise known as the 'End of the World'. Here it is possible to view penguins and sea lions, try the delicious local delicacy King Crab and soak up the subtle atmosphere of adventurous excitement emanating from the many people who are continuing their journey across the waves to Antarctica.
SAMPLE HOLIDAYS
Below are 6 sample itineraries of what you could do on holiday in Argentina.
Contact us to create your own luxury holiday.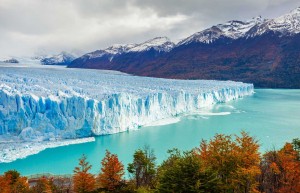 ARGENTINA IN DEPTH
A 3-week luxury itinerary that allows you to really get under the skin of this wonderful country.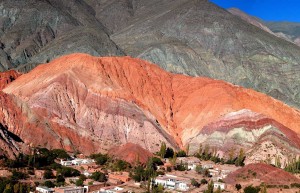 NORTHERN SELF DRIVE
This 2-week self-drive allows you the freedom to enjoy the rugged crimson scenery of the north.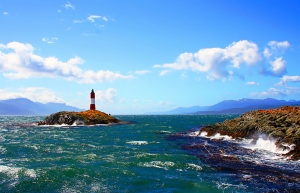 ARGENTINE PATAGONIA
This 2-week luxury trip gives you an ideal introduction to the magic of the far south.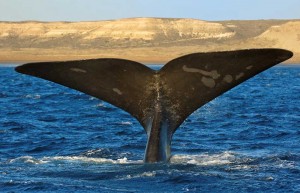 WHALES, WATERFALLS & WETLANDS
A 2-week holiday combining Argentina's most magical wildlife retreats with unique hotels.
| | | |
| --- | --- | --- |
| | Currency | Argentinian Pesos |
| | Time Zone | GMT-3 |
| | Language | Spanish |
| | | |
| --- | --- | --- |
| | Flight Time | 14 hours from London Heathrow |
| | Capital City | Buenos Aires |
|   | National Dish | Asado |