Jordan
Traditional Arabic hospitality, incredible historic sites, stunning landscapes and delicious cuisine combine with a beautiful modern culture to make Jordan an amazing destination for a luxury holiday.
The archaeological site of Petra is one of the first places that comes to mind when thinking of Jordan and it truly does live up to and in fact, exceed expectations. It is a vast and beautiful site with so much to discover from the real history or the Nabateans and the Romans right up to imagining yourself following in the footsteps of Indiana Jones. There are so many ways to experience Petra. Explore on foot, hop on a camel, visit Petra by night or take one of numerous trails to get even deeper into the incredible landscape around the site.
Jordan's archaeological sites don't stop at Petra. The country offers the chance to visit some incredible Roman sites, most of which are exceptionally well preserved thanks to the dry desert air.  Top of the list is Jerash, an impressive site an hour north of Amman. Made up of amazing temples, amphitheatres and colonnaded streets, it is a site to rival any you will find in Rome and a must-see on a holiday to Jordan. Amman itself contains several examples including an impressive Roman theatre and the citadel situated on a hill and all the more spectacular for the backdrop of modern-day Amman. Christian history is also a big part of Jordan's culture. The town of Madaba is famous for its beautiful mosaics and around the Dead Sea there is much to be seen including the atmospheric site of the baptism of Jesus Christ.
The Dead Sea is an interesting mix of relaxing resort, beautiful scenery and fascinating history. Its location at the meeting point of several lands, Egypt, Israel and the Palestinian territories makes it a fascinating part of the country. Spend time floating in the extreme salinity of the water, cover yourself in the mud, known for its healing properties and. We have handpicked some
Follow in the footsteps of Lawrence of Arabia and explore the desert at Wadi Rum. Visit Bedouin tribes, take tea with them and get a glimpse of their traditional way of life. The scenery around here is some of the best in Jordan and it is easy to see why it was picked as a filming location for Star Wars. One of our favourite things to do here is stargazing. Book into a luxury tented camp and fall asleep watching the incredible display above you.
Arabic cultures are known for the warmth of their hospitality and their amazing cuisine and Jordan is no exception. There is no more welcome country in the world and it is not alt all uncommon to be invited in to share tea, delicious Maamoul date cookies or even a full meal. From delicious mezze, aromatic rice, tender chicken and lamb to delicate, melt in the mouth baked goods, Jordan's cuisine offers so many dishes to leave your mouth watering.
SAMPLE HOLIDAYS
Below are 3 sample itineraries of what you could do on holiday in Jordan.
Contact us to create your own luxury holiday.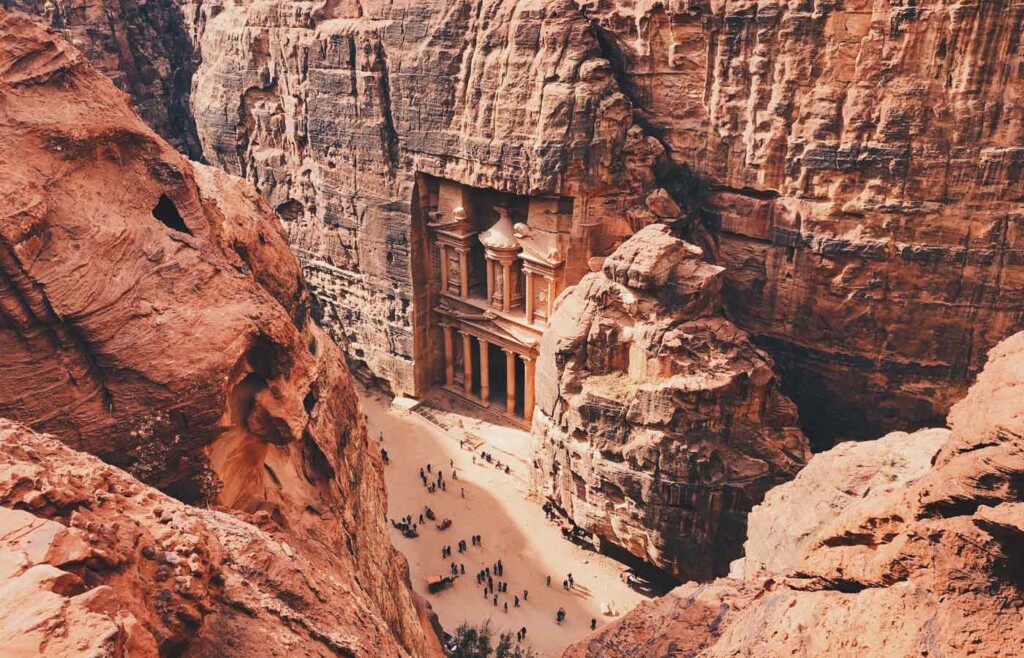 CLASSIC JORDAN
A classic introduction to the fascinating country of Jordan on a week-long itinerary staying in luxury properties.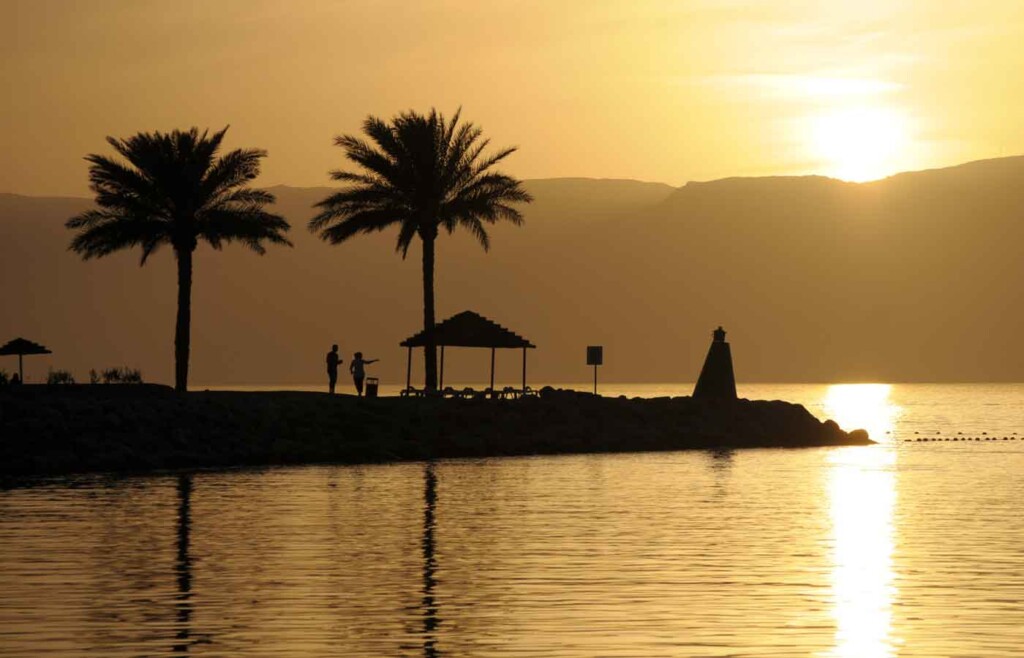 JORDAN IN DEPTH
Get under the skin of Jordan in this two-week trip full of spectacular ruins, luxury hotels and fabulous scenery.
| | | |
| --- | --- | --- |
| | Currency | Jordanian Dinar |
| | Time Zone | GMT+3 |
| | Language | Arabic |
| | | |
| --- | --- | --- |
| | Flight Time | 5.5 hours direct from London |
| | Capital City | Amman |
|   | National Dish | Mansaf |