BUENOS AIRES
Discover a fusion of tango, fine dining and a rich history in Argentina's zesty capital city.
Sultry and yet exciting, Buenos Aires is a city that offers visitors a lavish experience and deserves its title of the 'Paris' of South America – the perfect place to start any luxury holiday to Argentina. During the day, take a stroll down the elegant boulevards and the shops will not disappoint, nor will the many chic cafes offering artisan cakes and pastries. On Sundays the market at San Telmo is highly recommended. For a cultural experience head to the colourful and photogenic Boca region or stop by the sombre and yet fascinating Recoleta Cemetery to visit the tomb of Eva Peron. As the sun goes down, the capital comes alive, with many locals out dining until long past midnight. This is the perfect time to indulge in a sensual tango show. Watch the professional dancers at a cafe streetside, or enjoy a full 4 course meal with a glass or two of local wine whilst watching the show in a theatre, either way you will be impressed by the speed in which the dancers move. If you have more than a couple of nights in the capital city, there are many options for excursions further afield. You can take a ferry across the Rio de la Plata and visit Uruguay for a day, another culturally rich country which offers visitors excellent food and some of the best beaches on the continent. For something more active, spend the day at a nearby estancia where you can experience the traditional gaucho lifestyle, horse riding and perhaps get involved whilst rounding up the cattle.
WHERE TO STAY
Our favourite luxury hotels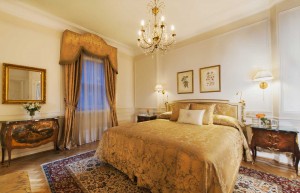 Alvear Palace Hotel

A gorgeous 5-star hotel offering opulence in the upmarket Recoleta district of Buenos Aires.  A member of the Leading Hotels of the World group, the imperial style hotel houses 192 rooms, decorated with Louis XVI furniture in opulent golds, reds and creams, completes with a grand marble staircase. The rooms range from the Palace Premier up to a range of suites and all have elegant marble bathrooms. La Bourgogne restaurant boasts the best French cuisine in Buenos Aires and the Orangerie serves breakfast, buffet lunch, Sunday brunch and an exquisite afternoon tea.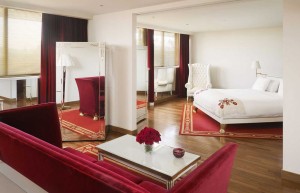 Hotel Faena

The Faena is a luxury 5-star design hotel situated in the fashionable Puerto Madero district. Housed in an old warehouse and with a Philippe Starck designed interior, this hotel oozes style. The décor is rich, opulent red contrasted with a chic, white leather, polished wooden floors and complemented with artisanal, hand-embroidered textiles. The dining options cater for every taste from fine dining to traditional asado.  A highlight of the Faena is El Cabaret, which hosts Argentina's most famous tango show, El Rojo.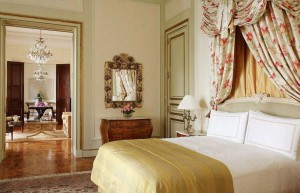 Four Seasons Buenos Aires

This luxury 5-star hotel is situated in the elegant Recoleta district of Buenos Aires, a stone's throw away from the Teatro Colon. Split over a tower and Belle Epoque mansion, it perfectly combines modern style with classic elegance. The décor is crisp and elegant in soft whites and creams with chic furniture and elegant marble bathrooms. The restaurant Elena offers delicious Argentinean cuisine. The Pony Club offers more casual dining along with an excellent selection of wines, craft beers and expertly mixed cocktails.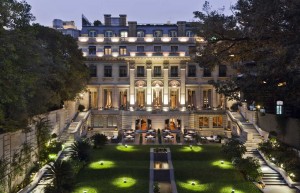 Palacio Duhau Park Hyatt

A luxury hotel located in the high class Recoleta district of Buenos Aires.  Effortlessly combining classic French style with modern chic, it offers guests top of the range service and complete relaxation. The modern design is fresh and elegant and the panoramic views are spectacular. Choose from the Duhau restaurant serving delicious Argentine cuisine or the Gioia restaurant offering modern Italian dining. The Vinoteca features 7000 bottles of Argentinean wine or why not relax after dinner in the oak bar or the salon, offering beautiful views of the gardens.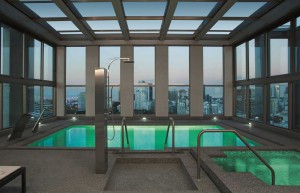 Alvear Art Hotel

The Alvear Art Hotel is a luxury 5-star hotel in a buzzing area of Buenos Aires.  A member of the Leading Hotels of the World group, everything about the hotel is excellence and top level service. Guests will be awed at the marble lined foyer which harks back to a golden era of design while incorporating a chic modern feel. The rooms incorporate an urban design with stylish, warm colours and marble bathrooms. The restaurant serves delicious Argentinean cuisine in a flexible space, ensuring guests can have the intimacy of private dining or a more open plan experience.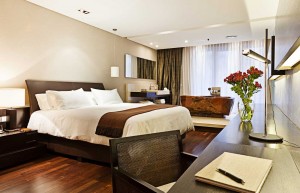 MIO Buenos Aires

Located in the upmarket Recoleta district of Buenos Aires, the 5-star MIO hotel stands out for its cutting edge design and top class service. Guests will be impressed on first stepping into this hotel, the 6-metre-high front door is French Oak made from reclaimed wine barrels. Design is a strong feature of this hotel and there are bold elements throughout. The bathtubs were created by Argentinean artist Mario Dasso who carved each one from different trees. The mix of different materials including glass, cotton, wood, marble and silk all combine to create a stylish and unique décor.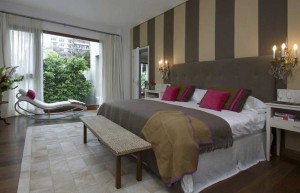 HUB Porteno

A luxury, boutique hotel in the upscale Recoleta district of Buenos Aires, this is a special hotel with attention to detail and personalised service at the heart of its ethos. The experts at Hub Porteno are available at any time to offer advice and design unique experiences during your time in Buenos Aires. Whether your tastes are for Tango or shopping, art or Polo, the possibilities are endless and the service is excellent. Each of the 11 rooms have polished wooden floors and are decorated in an elegant style, with floor to ceiling windows providing a light and airy feel.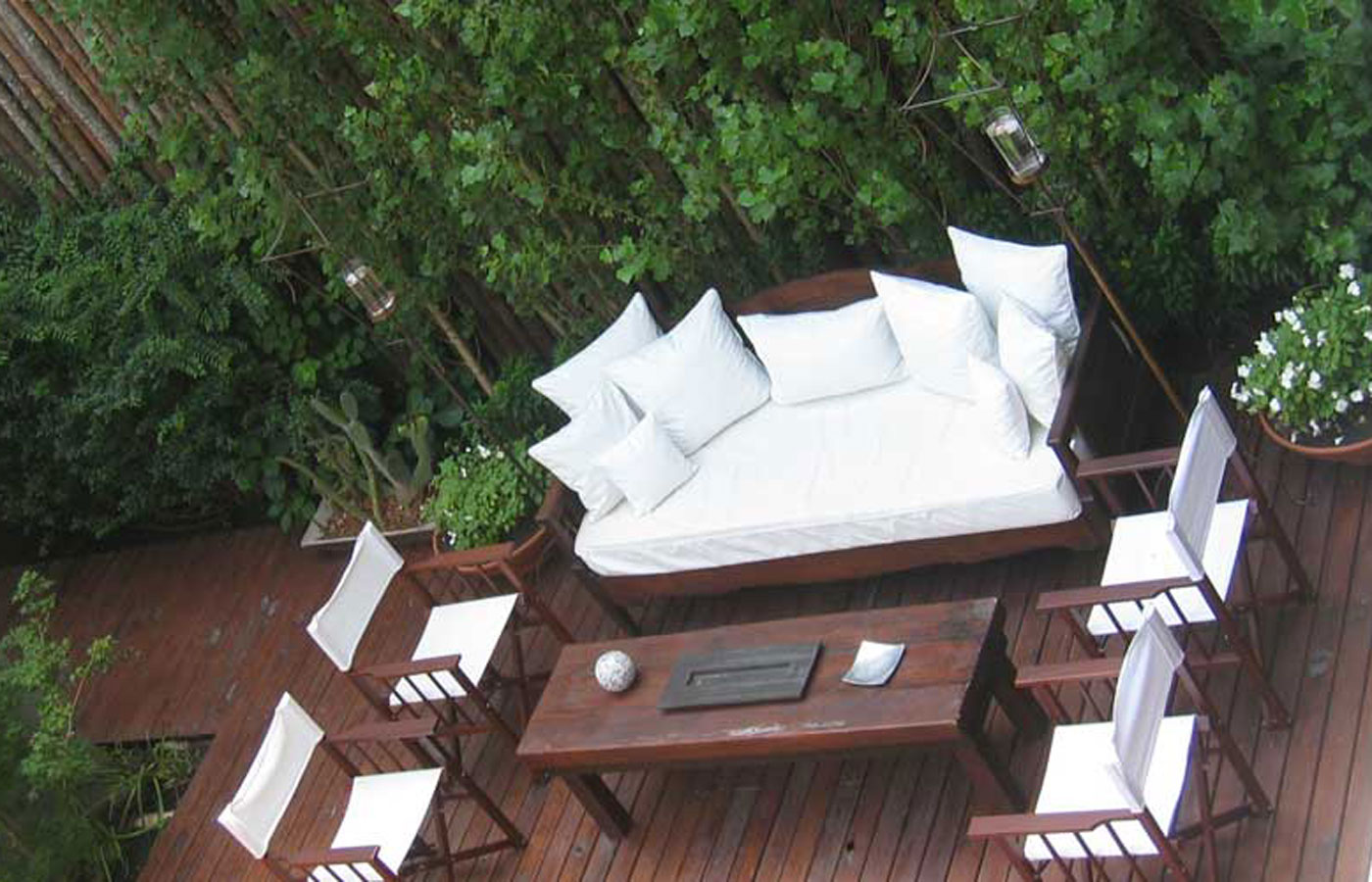 Legado Mitico BA
A charming hotel at the very heart of the glamourous neighbourhood of Palermo, right in the centre of Buenos Aires. Beautiful photos and paintings adorn the walls and rich textures mixed with traditional Argentine décor create a sense of luxury from the moment you step inside. This small hotel has just 11 rooms, spacious public areas with free Wi-Fi and a rooftop terrace with a hot tub and plenty of sun loungers for those summertime siestas. After an impressive breakfast buffet, guests can walk outside and immediately find shops, bars and restaurants on the doorstep.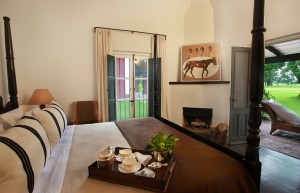 Estancia La Bamba de Areco

Close to Buenos Aires, in the heart of the Argentine pampas, this is one of the oldest estancias in Argentina combining luxurious comfort and colonial elegance. Exquisite cuisine, world class service, equestrian sports and gaucho traditions all add to the unique magic of La Bamba. La Bamba de Areco also serves as the base for the international polo team that bears its name. The property includes two polo fields and guests can watch games during the season, with practice sessions and matches taking place almost daily.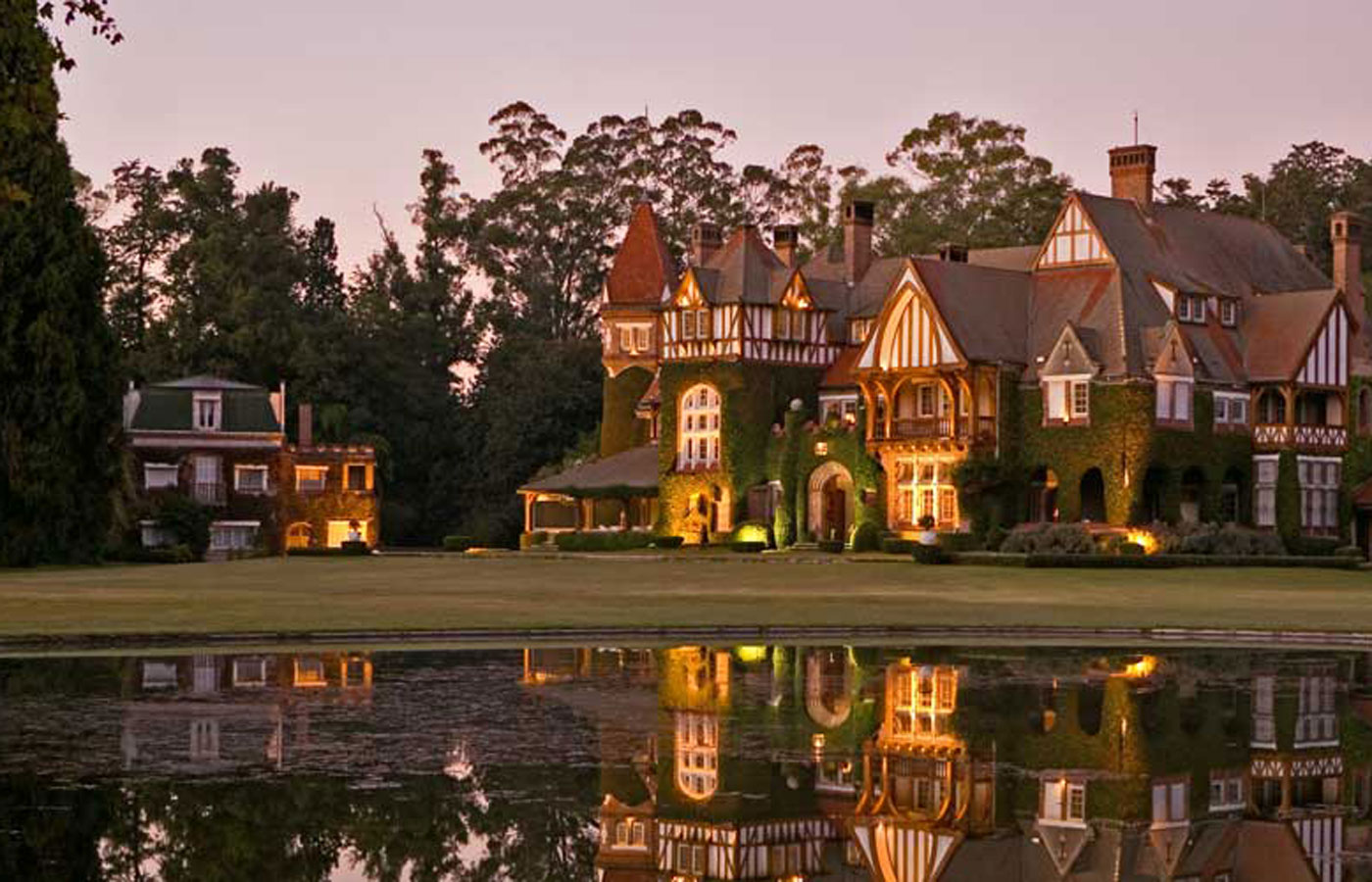 Estancia Villa Maria
One of the most distinguished country hotels in Argentina, Estancia Villa Maria is a truly traditional and luxurious experience. The hotel sits within a huge park, where many different species of birds can be spotted. The main building itself dates back to 1917, and was designed by renowned landscape painter Benito Carrasco. With just 11 rooms, all of which are elegantly furnished with simple traditional pieces, this hotel feels intimate and homely whilst remaining luxurious. It also boasts a gourmet restaurant, private lounge, wine cellar, bar, cigar room and a stunning terrace overlooking the grounds.