BARILOCHE & THE LAKE DISTRICT
Idyllic scenery and activities galore make Bariloche & the Lake District ideal for a luxurious adventure holiday
The Lake District of northern Patagonia covers areas in both Argentina and Chile. The snow dusted peaks, enchanting forests and crystal clear waters bathed in sunshine are a utopia for tourists and locals alike. Winding roads link small towns that present tempting excursions such as horse riding, white water rafting, hiking, fishing, canoeing and much more. During the summer season the weather is warm enough to swim in the lakes and many have beaches for this purpose. The towns have a distinctly alpine feel to them, perhaps due to the popular ski season that this region hosts during the winter months. The rustic wooden buildings house cafes and bakeries selling steaming mugs of locally produced hot chocolate, homemade pumpkin pie and of course, alfahores. On the Argentinian side of the Lake District, San Martin de los Andes is the starting point of the stunning, and highly recommended, 7 Lakes Drive. This beautiful route leads to Bariloche, which is situated in a tranquil location beside the Nahuel Hapi Lake. Scores of handmade chocolate shops line the streets, and away from the town centre there are hikes to waterfalls, bicycles available to rent and interesting museums containing prehistoric fossils. This exciting destination can be combined with other highlights in Argentina or Chile on a luxury tailor made holiday to South America.
WHERE TO STAY
Our favourite luxury hotels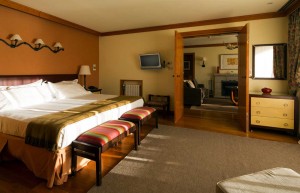 Llao Llao Hotel & Resort
Located in the heart of Argentina's lake district,Llao Llao is reminiscent of a grand mountain lodge, complete with exposed cypress walls and oversized stone fireplaces. Many rooms offer views of the Andean peaks and lakes; particularly impressive are those from the deluxe Lago Moreno wing. The area is a haven for active types, with excursions ranging from a civilized round of golf to extreme mountain biking, but even guests looking for rest will love the Llao Llao for its location, its elegant dining room and pampering spa.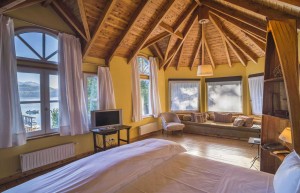 Las Balsas

A beautiful Relais & Chateaux property on the shores of the magical Nahuel Huapi lake.  Immersed in the natural vastness of Nahuel Huapi National Park, Las Balsas has a unique landscape backdrop.  Visitors to this stunning hotel can enjoy full spa services, indoor and outdoor heated pools and fitness areas. The in-house restaurant serves delicious gourmet dishes, and diners can enjoy fabulous views over the landscapes. The hotel can also arrange a variety of activities nearby, and even tango lessons for those wanting a full Argentine experience.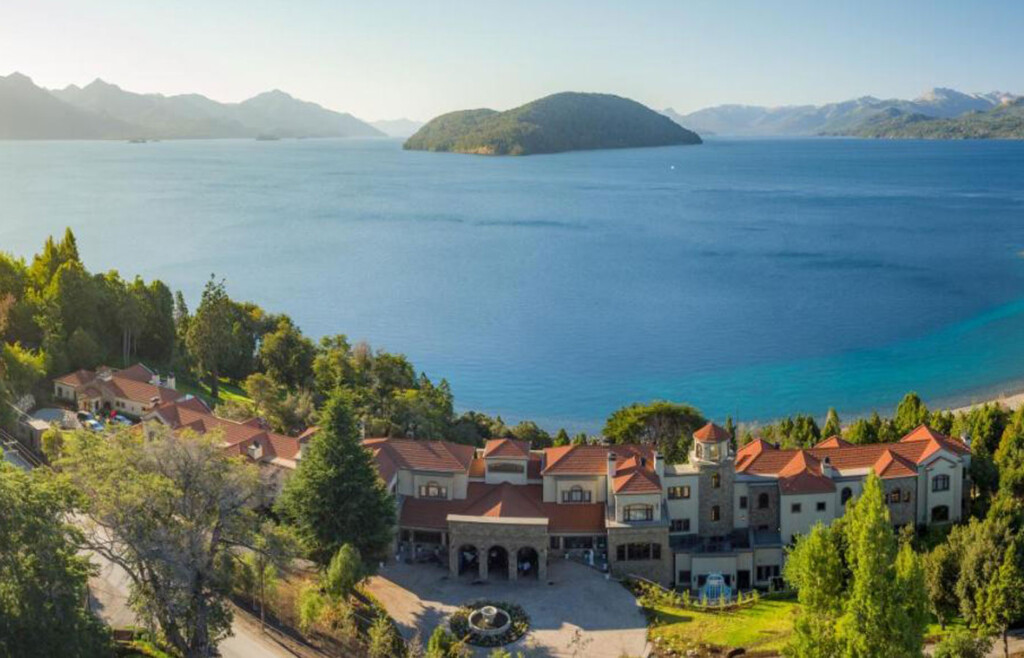 Villa Beluno

Located on the Peninsula San Pedro, Villa Beluno Hotel and Spa is a beautiful property overlooking Lago Nahuel Huapi. It features 14 air-conditioned rooms with broad fireplaces and private balconies with sweeping views of the stunning lake district's dramatic scenery. Guests can enjoy the full-service spa, offering massages, body treatments, and facials inspired by natural ingredients of the region.  Mingle with other guests at the complimentary guests' reception, held daily. Unwind at the end of the day with a drink at the bar lounge or take a dip in one of the two pools.
Estancia Peuma Hue
A gorgeous eco-lodge situated at the southern end of Lake Gutierez in the lake district. The name means 'place of dreams' in the native Mapuche language and it is easy to see why. The estancia is involved with various NGOs and works hard to support and involve the local community. The essence of Peuma Hue is to perfectly incorporate nature and the beautiful surroundings while providing excellent service. There are 8 rooms split over two different building and three private villas. Décor is rustic Patagonian with polished wood and wide windows offering beautiful views.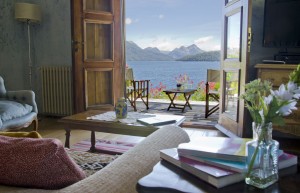 Luma Patagonia
A beautiful retreat located on the edge of Nahuel Huapi lake. The hotel offers just 8 exclusive suites, all boasting remarkable attention to detail, making this a truly unique and tranquil hotel. Quiet and comfortable, the rooms are spacious and decorated with colourful, traditional art work and textiles. Picture post-card windows in the large suites reflect the spectacular view of Lake Nahuel Huapi and the Andes mountain range.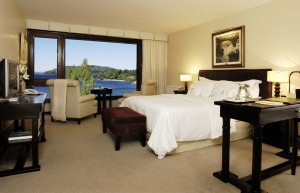 El Casco Art Hotel
This unique hotel is a luxury property on the shores of lake Nahuel Huapi.  It contains over 500 paintings and sculptures by Argentinean artists, creating a diverse feel throughout the hotel. The 33 rooms are decorated in classic creams and whites with dark wood accents. Wide windows allow light to stream in and provide views of the stunning lake and mountains. Guests can make use of the fitness suite and relax in the steam baths, saunas, Scottish shower, hot tubs and pool, perfect for easing tired muscles after a day skiing or exploring the local area.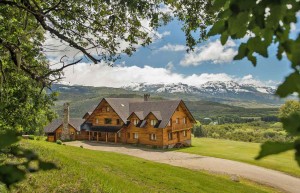 Caballadas
Patagonia's best-kept secret, Caballadas is located to the north of Lanín National Park, the most secluded and scenic part of the Argentina's lake district. This traditional family house is made of native oak wood and stone, typical of the region.  Located on a private estancia, family owned and operated since 1908, Caballadas offers unique experiences for clients with a passion for high-end, authentic, active travel including horse riding and fly-fishing. La Casa Grande, is located at the heart of the ranch, set on top of a hill providing a breath-taking view of the entire valley.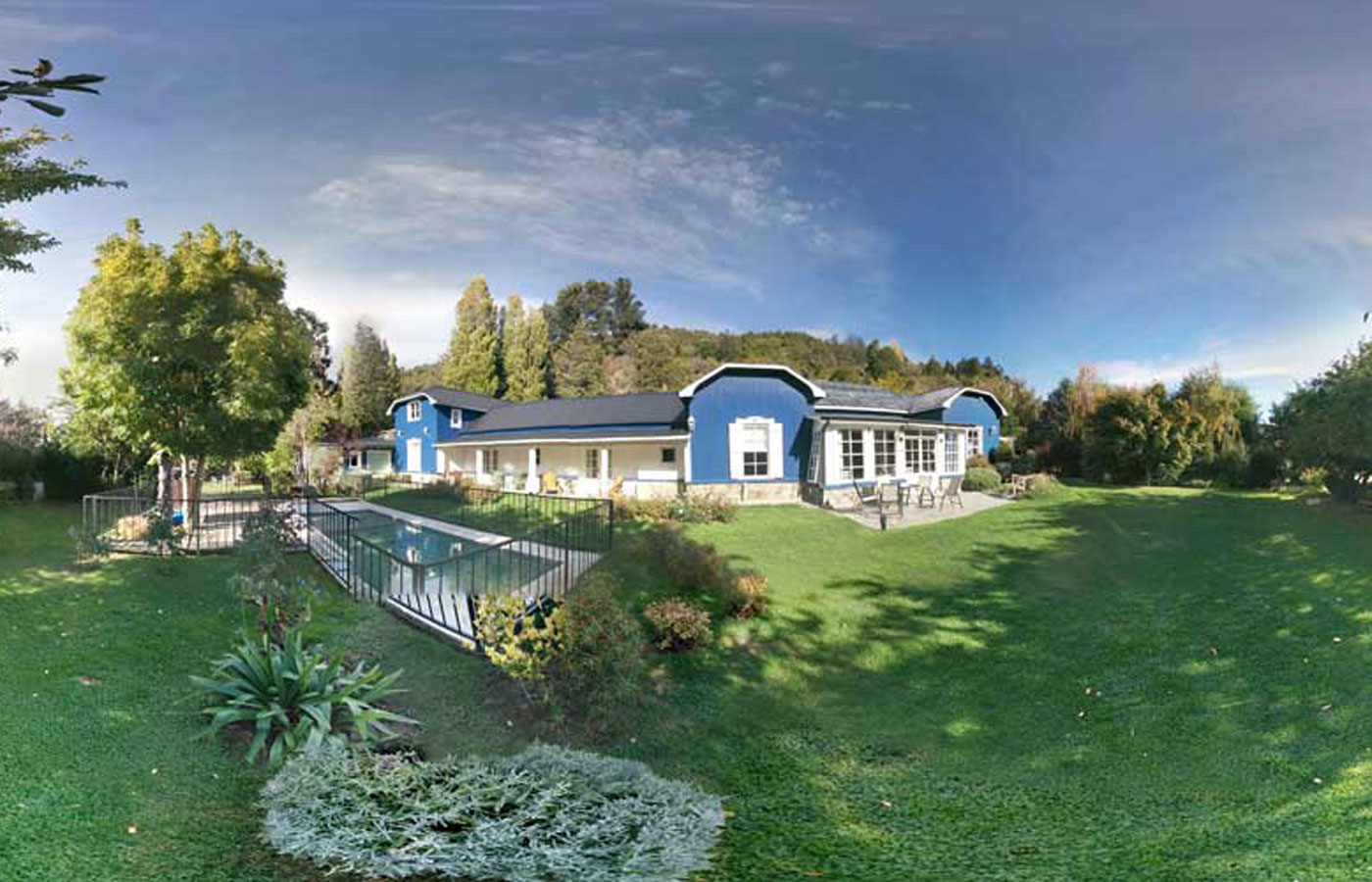 La Casa Eugenia
A home away from home, this cosy property is perfect for rest and relaxation after exploring the strikingly beautiful lakes region of Argentina. Ideally situated in the 'chocolate box' town of San Martin de los Andes, it is open throughout the year for summer activities including hiking and birdwatching, or in the winter for visitors to access the many ski slopes nearby. Guests can enjoy a stroll on the lakeside, try local cuisine in the many nearby restaurants and shop for souvenirs. The rooms themselves are decorated in subtle Patagonian colours, but with a European flair which compliments the antique furniture found throughout.