Whales, Waterfalls and Wildlife
This two-week itinerary combines Argentina's most magical wildlife retreats with unique luxury accommodation throughout
Combining the stunning Patagonian steppes of the Valdés Peninsula with the lush tropical vegetation of the Ibera Wetlands, this exotic trip will enchant wildlife lovers keen to observe whales, rhea, elephant seals, caiman, capybara and many, many more incredible fauna species in their natural habitats. Your trip begins in Argentine Patagonia, where you will have the opportunity to head offshore to search for whales before spending three nights on a remote estancia for some peaceful wildlife watching. Heading back north to Buenos Aires, you will spend two nights in the pampas at a luxury estancia before flying onwards to the Ibera Wetlands to experience an entirely different eco-system. Your trip ends with a sophisticated stay at Awasi Iguazú, where the unique programme of activities allows guests the opportunity to get under the skin of the Iguassu region in a truly original way, exploring hidden ruins, jungle trails and indigenous communities.
5 nights in total in the region of the remote Valdés Peninsula at two stunning hotels.

An unforgettable whale-watching boat trip and two full days of unique wildlife tours.

2 nights of rural luxury on a Relais & Chateaux estancia with all meals and activities included.
3 nights in the tropical Ibera Wetlands at Puerto Valle with all meals and tours included.

3 nights at Awasi Iguazú in a jungle villa with your own private guide and driver.

Two full days of standout personalised tours in the Iguassu region with Awasi.
Arrive into Buenos Aires

Arrive in Buenos Aires and transfer to your luxury hotel in the Recoleta district for the night.

Suggested accommodation – Four Seasons Buenos Aires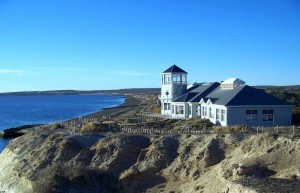 Fly to the Valdés Peninsula

Today you will fly south to Trelew in Argentine Patagonia and transfer to your hotel in Puerto Madryn for two nights.

Suggested accommodation – Territorio Hotel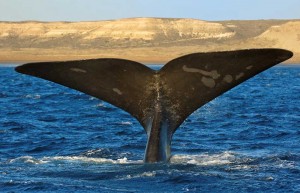 Whale watching

Enjoy a dedicated whale-watching boat trip, observing southern right whales and even orcas.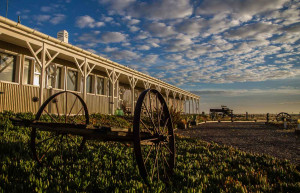 Valdés Peninsula Lodges

Today you will transfer to a remote estancia on the Valdés Peninsula where you will spend the next three nights with all meals and activities included.

Suggested accommodation – Estancia Rincon Chico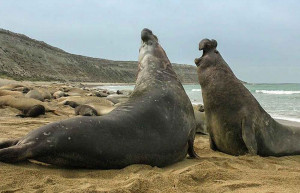 Wildlife spotting on the Valdés Peninsula

Experience two full days of wildlife activities on the Valdés Peninsula. Go birdwatching, walk fauna trails and cycle through the scrubby grasslands by vast herds of guanaco.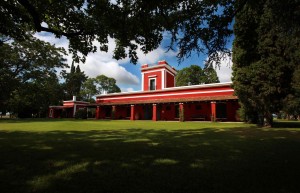 Fly to Buenos Aires and head to an estancia

Today you will fly to Buenos Aires and transfer outside of the city to an authentic estancia where you will spend two nights.

Suggested accommodation – Estancia La Bamba de Areco
Argentine estancia activities

A day to relax at the estancia, enjoying traditional cuisine and activities on the farm.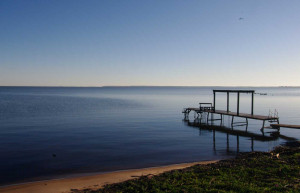 Fly to Posadas for the Ibera Wetlands

Today you will fly to Posadas and transfer to your wildlife lodge in the Ibera Wetlands for the next three nights.

Suggested accommodation – Puerto Valle – Hotel del Esteros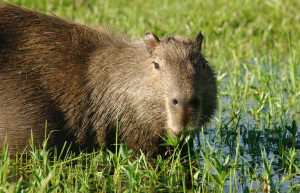 Ibera Wetlands
Enjoy two full days of wildlife watching and outdoor activities in the Ibera Wetlands with all meals included in your stay.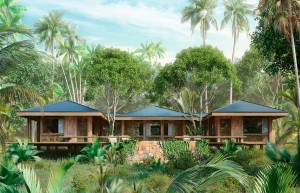 Transfer to Iguazú
Today, you will transfer to Awasi Iguazú by the magnificent Iguassu Falls on the border with Brazil, visiting Jesuit ruins en route.

Suggested accommodation – Awasi Iguazú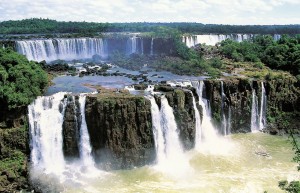 Activities at Iguazú
Over the next two days you can enjoy unique activities at Awasi Iguazú: visiting the majestic waterfalls, kayaking the Paraná river, interacting with local indigenous Guaraní people – the possibilities are endless!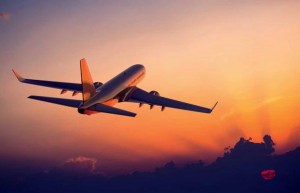 Fly home

Transfer back to the airport for your onward flight home.
The price for this itinerary is GBP £10,490. (pricing also available in US Dollars)
This is a per person price, based on 2 people travelling and sharing a room.
14 nights in luxury accommodation as listed above

Private transfers and tours with an English speaking guide and driver

All internal flights in economy class seating
International flights (discuss your specific requirements with us)

Any visas you may require
This is a guide price. Please enquire and we will provide a full personalised quote for you.  All our itineraries are tailor-made to your own requirements so can be modified however you wish.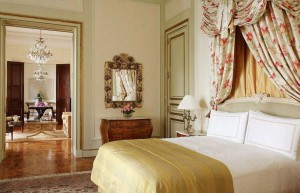 Four Seasons Buenos Aires

This luxury 5-star hotel is situated in the elegant Recoleta district of Buenos Aires, a stone's throw away from the Teatro Colon.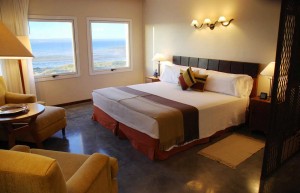 Hotel Territorio

This 5-star boutique hotel is located on a solitary road, overlooking the beautiful Bahia Nueva where in Winter and Spring, Right Whales can be seen performing their majestic breach. Constructed from local materials, iron, aluminium and wood and just a 4-minute walk from the beach, this is the best hotel in the Puerto Madryn area.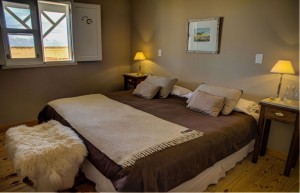 Estancia Rincon Chico

Estancia Rincon Chico is a very special place located on the Valdes Peninsula, a tiny area of land that juts into the Atlantic Ocean. A UNESCO World Heritage site, this area is home to some of the most unique and wonderful wildlife on the planet. The estancia is proud of its heritage and conservation efforts to keep this habitat pristine. For close encounters with nature, this is a magical place to stay.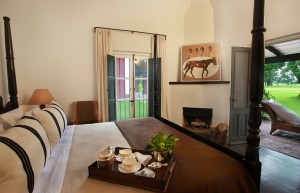 Estancia La Bamba de Areco

In the heart of the Argentine pampas, one of the oldest estancias in Argentina has been recently renovated with great care as a boutique hotel.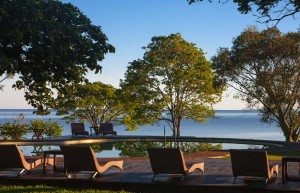 Puerto Valle Hotel

Puerto Valle Hotel offers its guests exclusive access to the rich biodiversity of the Iberá Natural Reserve. Located in a unique geographical location, this remote estancia is surrounded by wetlands and thick forests which house numerous species of bird and animal.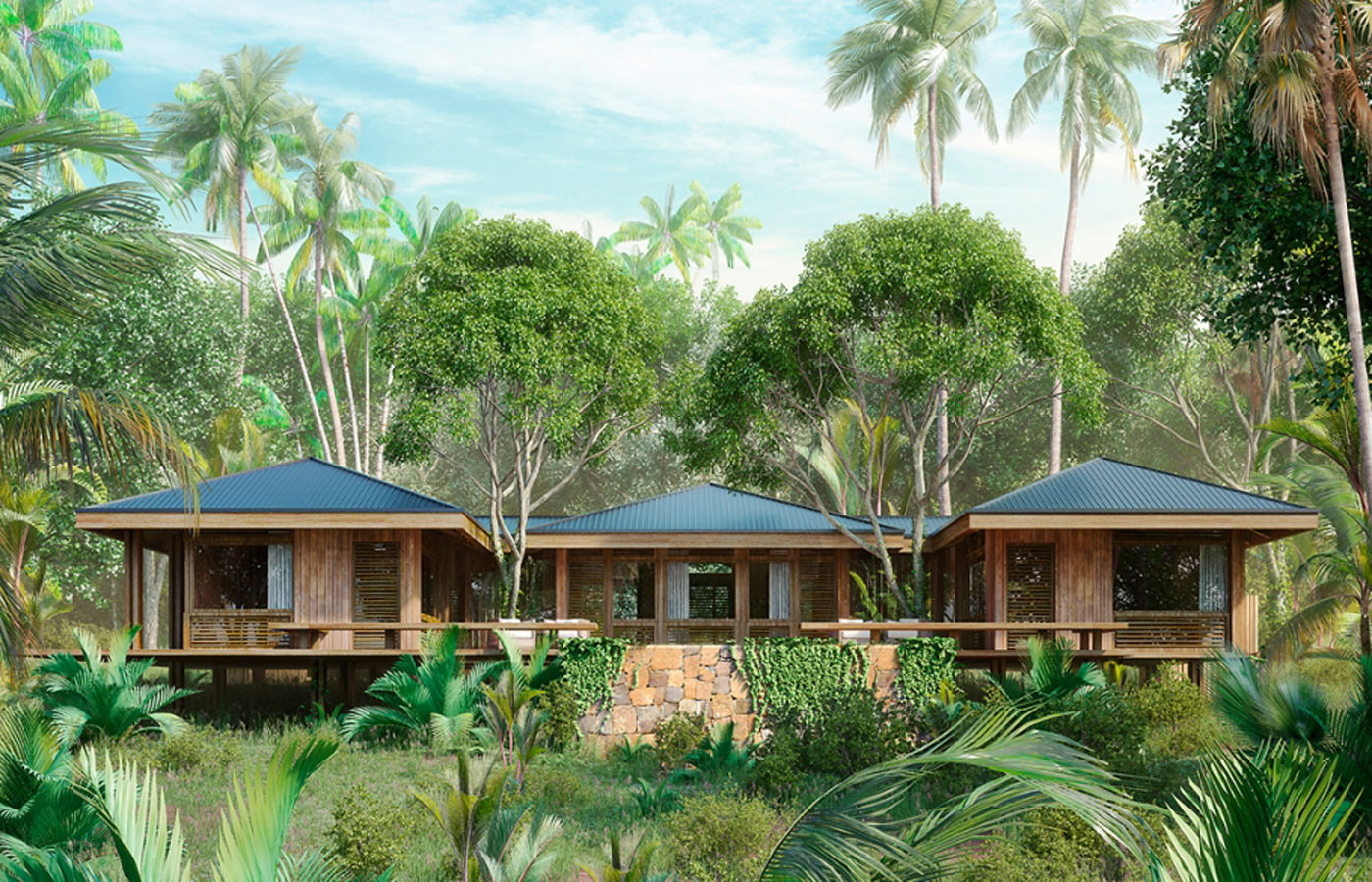 Awasi Iguazu
Opened in 2018, Awasi has used its popular and unmistakable design on a brand new luxury accommodation option close to Iguazu Falls.