ESTANCIA LA BAMBA DE ARECO
Close to Buenos Aires, in the heart of the Argentine pampas, one of the oldest estancias in Argentina has been recently renovated with great care as a boutique hotel.
The Estancia La Bamba de Areco now successfully combines luxurious comfort and colonial elegance. Guests will feel like they have been welcomed into a private home, a property steeped in history and tradition, making this hotel a special and timeless place for relaxation. Exquisite cuisine, world class service, equestrian sports and gaucho traditions all add to the unique magic of La Bamba. The estancia is ideally located just a few hours' drive from Buenos Aires, perfect for travellers who have time limitations but who wish to enjoy the estancia experience. La Bamba de Areco also serves as the base for the international polo team that bears its name.
The property includes two polo fields and guests can watch games during the season, with practice sessions and matches taking place almost daily. Although it is not intended to be a polo school, arrangements can be made on request for guests who are experienced polo players. Other excursions on horseback, by carriage, or mountain bike, Argentinian bowls game, hot stone massages, the large swimming pool and the numerous relaxation areas offer the traveller an unforgettable stay. An active part of Argentine and particularly gaucho heritage, the estancia is proud to offer authentic gaucho traditions such as mate tasting and the Argentine barbeque; Asado.
In the eleven rooms and suites at La Bamba, dark wooden floors, antique colonial furniture, art works, local textiles and modern art combine to create understated elegance and harmonious luxury. Each room is romantically named after a famous polo horse. All non-smoking and air-conditioned, the rooms look out onto the park, shaded patios, the imposing pampa or the polo fields. The rooms boasting king-sized beds, fine Egyptian linen, safes for valuables and other amenities are perfect for the lucky few that get to stay in this charming and exclusive property.
SAMPLE LUXURY HOLIDAYS TO ARGENTINA
Below are 3 sample itineraries of what you could do on holiday in Argentina.
Contact us to create your own luxury holiday.
LOOKING FOR SOMETHING DIFFERENT?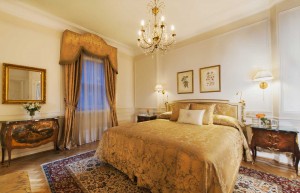 Alvear Palace Hotel

A short walk from the Teatro Colon, Recoleta Cemetery and Fine Art museum, it is in an ideal location for exploring the beautiful city of Buenos Aires from a luxury hotel base.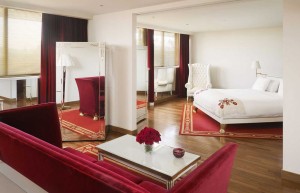 Hotel Faena

The Faena is a luxury 5-star design hotel situated in the fashionable Puerto Madero district. Housed in an old warehouse and with a Philippe Starck designed interior, this hotel oozes style.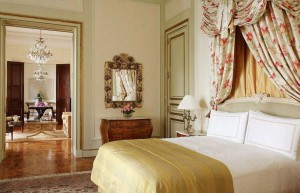 Four Seasons Buenos Aires

This luxury 5-star hotel is situated in the elegant Recoleta district of Buenos Aires, a stone's throw away from the Teatro Colon.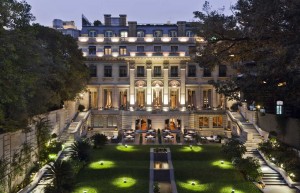 Palacio Duhau Park Hyatt

This luxury 5-star hotel is located in the high class Recoleta district of Buenos Aires. The neo-classical building is a majestic highlight surrounded by elegant boutiques and famous landmarks.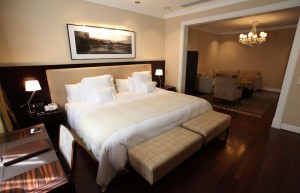 Algodon Mansion

Housed in a restored classical style building which dates back to 1912, the stunning Algodon Mansion oozes charm and luxury.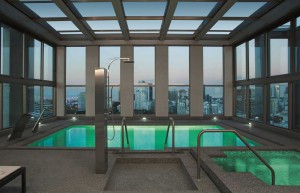 Alvear Art Hotel

The Alvear Art Hotel is a luxury 5-star hotel in a buzzing area of Buenos Aires, close to the Teatro Colon and Galerias Pacifico Shopping Mall.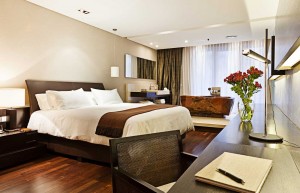 MIO Buenos Aires

Located in the upmarket Recoleta district of Buenos Aires, the 5-star MIO hotel stands out for its cutting edge design and top class service.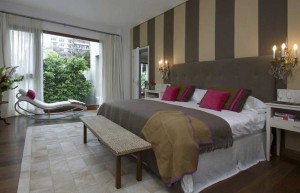 HUB Porteno

Hub Porteno is a luxury, boutique hotel in the upscale Recoleta district of Buenos Aires.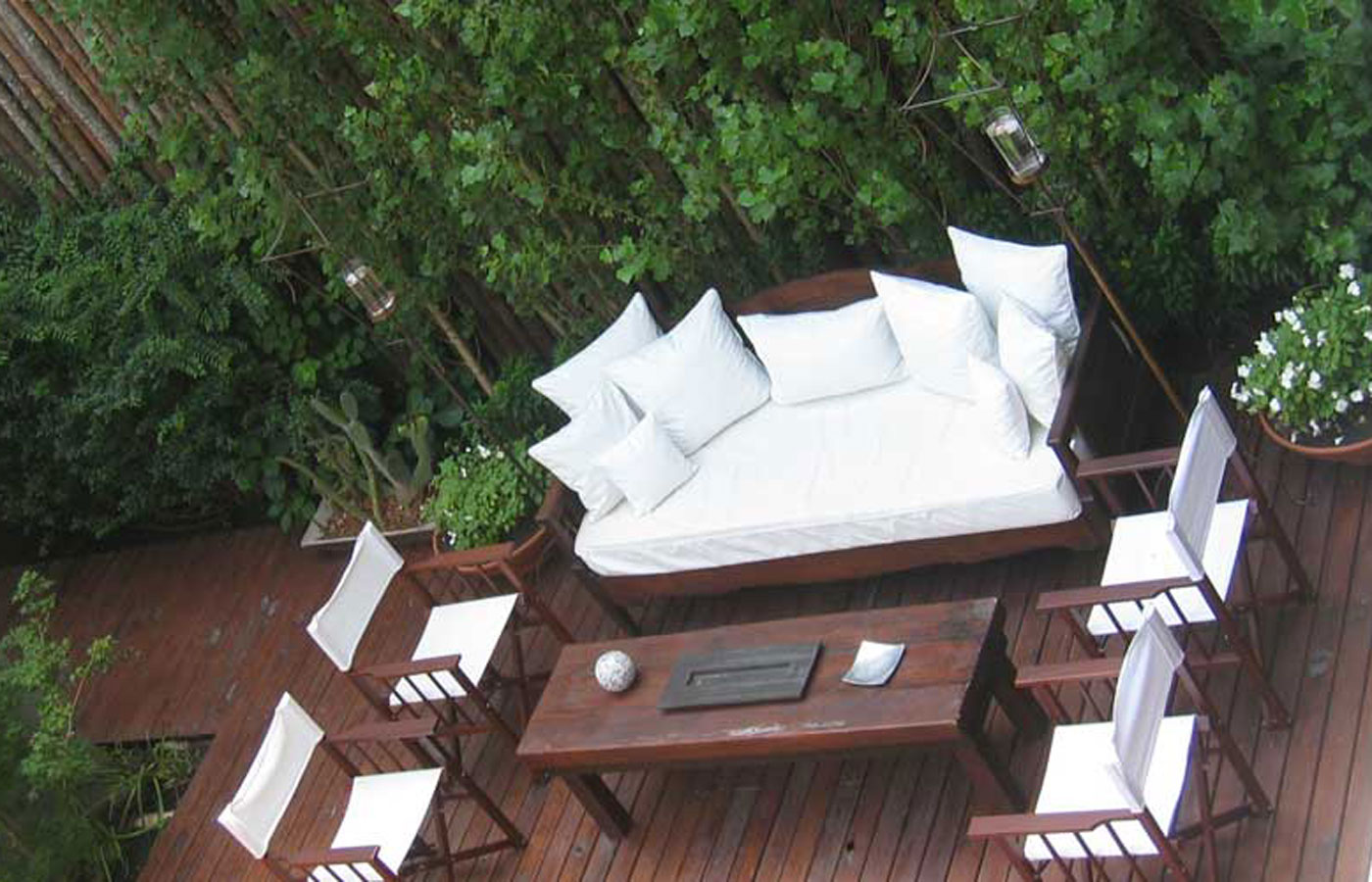 Legado Mitico BA
If you are looking for a perfectly located hotel in Buenos Aires, you will find this hotel at the very heart of the glamourous neighbourhood of Palermo, right in the centre of Buenos Aires.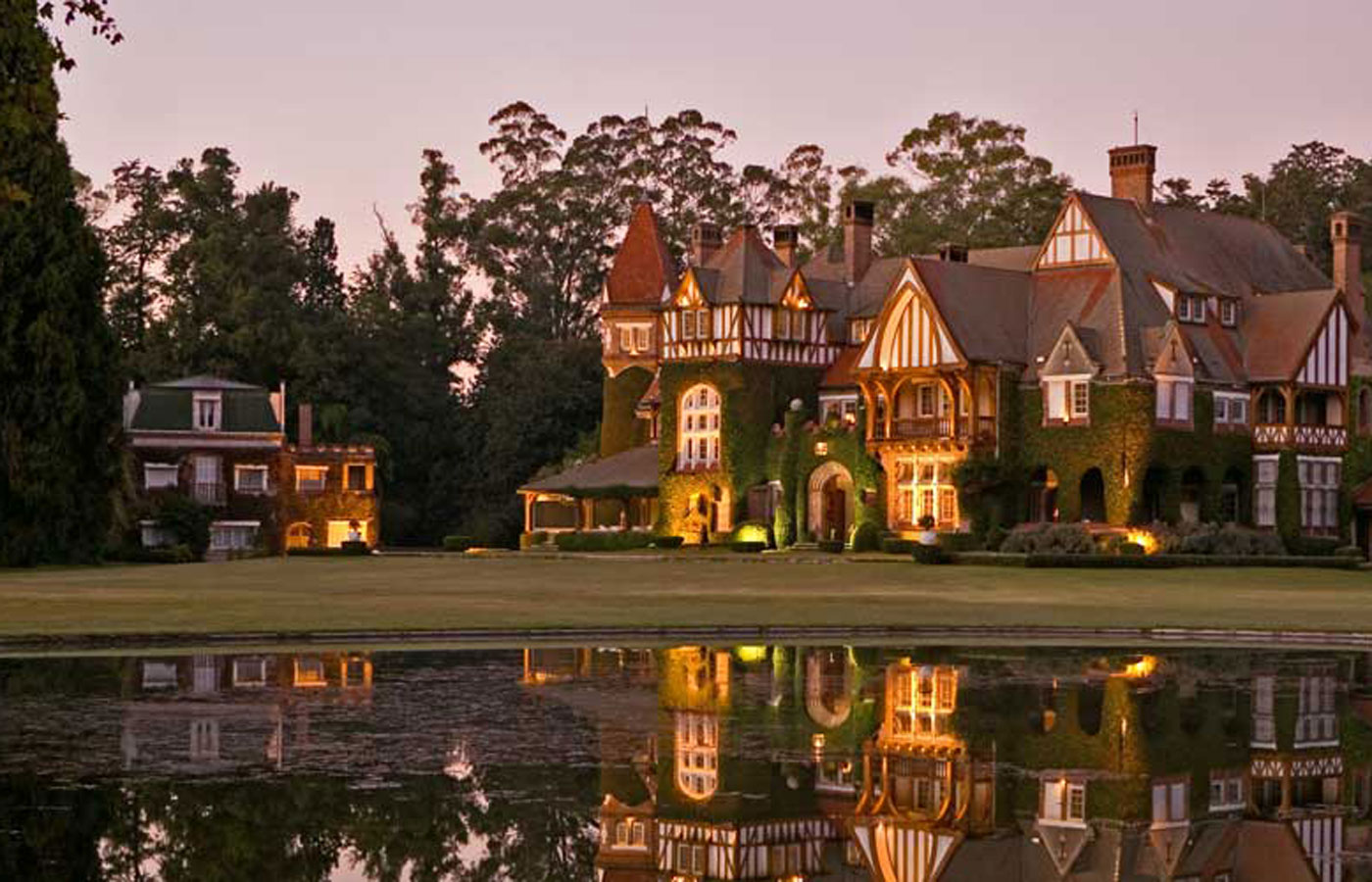 Estancia Villa Maria
As one of the most distinguished country hotels in Argentina, Estancia Villa Maria is a truly traditional and luxurious experience. Located just 45 minutes from the flamboyant capital Buenos Aires, this beautiful and majestic estancia is a perfect city escape.