MENDOZA, CORDOBA & THE WINE REGION
A food and drink mecca, rich in Gaucho traditions and impeccable hospitality.
The most famous wine region of Argentina and housing some of the most luxurious vineyards in the world, Mendoza is firmly on the list for many food and drink connoisseurs. The city is in a stunning valley location, with great views of the nearby Andes mountain range and its architecture reflects the colonial style found elsewhere in South America. There are endless vineyards which spread from the city out across the surrounding landscapes, and taking a day tour to stop and sample the wine at two or three of these properties – know locally as bodegas – is one of the most popular excursions in the area. Many people choose to stay outside of the city centre in a wine lodge to truly immerse themselves in the culture here. But don't be put off from visiting this relaxed city if you aren't an avid wine drinker, there are numerous other activities including horse riding, hiking in the Andes, visiting a spa in the mountains, strolling around the museums in town or even visiting an olive tree plantation and helping pick the crop. Further east, towards Cordoba, the landscape gives way to rolling grassy hills where visitors can enjoy a stay in remote Estancias which offer a superior level of hospitality. Relaxing days of horse riding, sampling the homemade gastronomic delicacies and watching how the Gauchos tend to their herd of cattle are an fascinating and unique experience. This is Argentina in its raw state, where tradition mixed with sophistication allow guests to absorb the country at its finest.
WHERE TO STAY
Our favourite luxury hotels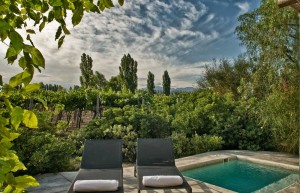 Cavas Wine Lodge – Mendoza region

Nestled in a 55 acre vineyard, Cavas Wine Lodge is a boutique property strategically located between the best known wineries and the magnificent Andes Mountain range. The Relais & Chateaux lodge has 18 beautifully appointed rooms, all of which face west, with spectacular views of the Andes Mountain Range, beautiful sunsets and the star strewn night sky.  Each room has a large private deck, spa style bathroom and vintage soaking tub as well as outdoor showers and private plunge pool. The lodge was named No.1 hotel in South America by Travel and Leisure Magazine, Aug 2022.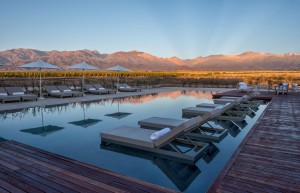 The Vines Resort and Spa – Mendoza region

The Vines Resort and Spa is surrounded by 1500 acres of private vineyards beautifully situated in the foothills of the Andes Mountains, enjoying more than 300 days of sunshine per year. The 21 villas are spacious and luxurious with spectacular views of regular dramatic skies, ranging from 1000 – 2700 square feet, taking in the majesty of the Uco Valley.. Guests can enjoy a glass of world class wine selected from the extensive wine cellar and dine at Francis Mallman's famous Siete Fuegos restaurant. A stunning resort with exceptional service and style.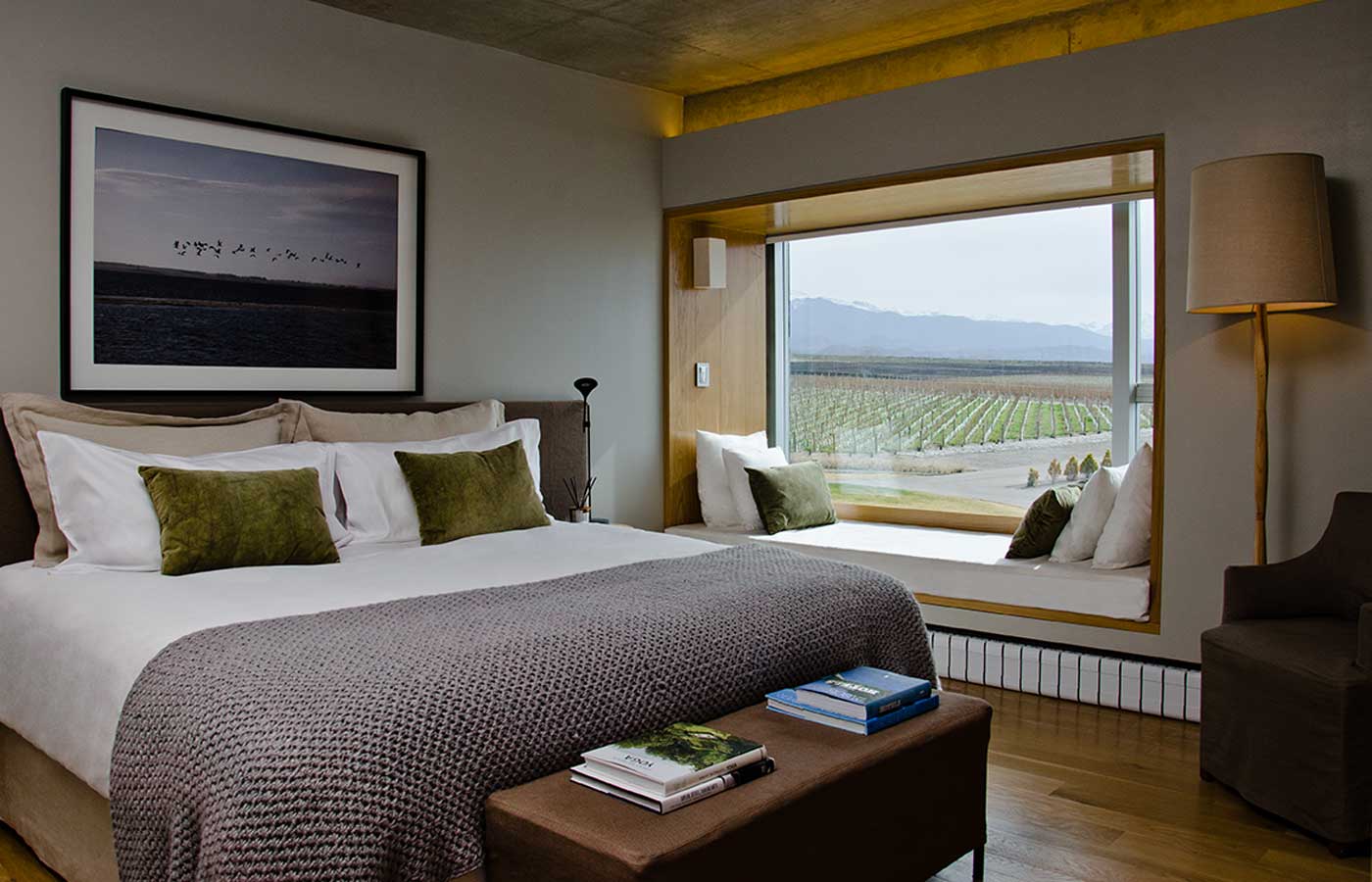 Casa de Uco – Mendoza region

A luxury hotel and experimental winery located in the stunning Uco valley. Acres of vineyards and a picturesque lake are surrounded by the beautiful Andes mountains. The hotel oozes modern cool and sophisticated style. Clean lines, crisp linens and panoramic views of the mountains combine for a streamlined and expansive effect. The restaurant serves delicious international cuisine inspired by the Uco valley and the farm-to-fork ethos of the ownership, created by the chefs using ingredients grown in the hotel's own organic garden.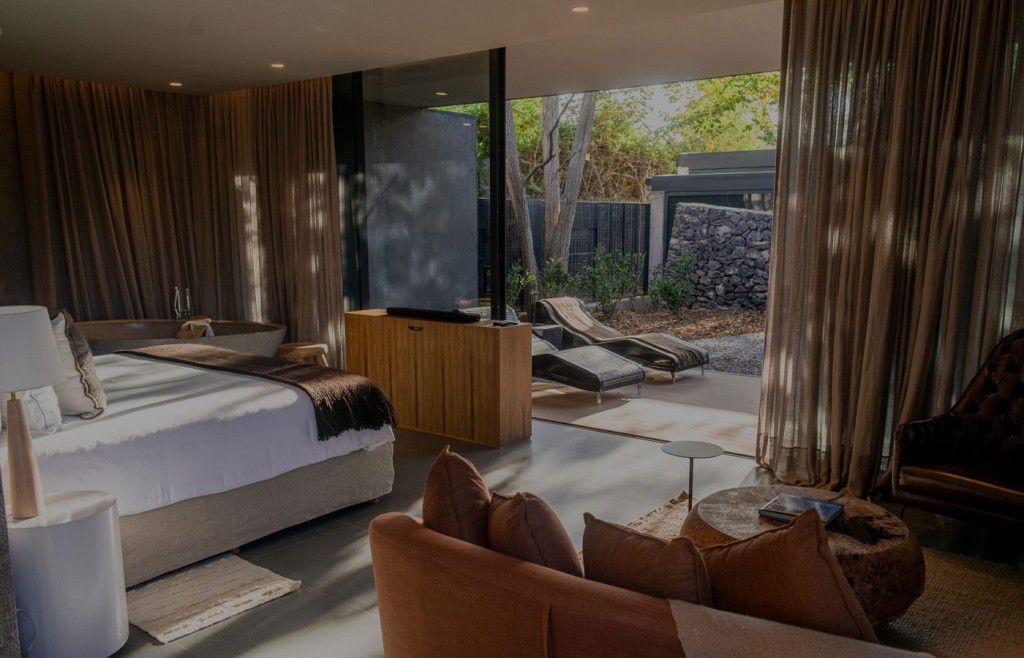 Susana Balbo Winemaker's House & Spa – Mendoza region
Argentina's first female winemaker, Susana Balbo lends her initials to SB Winemaker's House and Spa Suites, a stunning seven-suite luxury boutique hotel in the village of Chacras de Coria, just outside of Mendoza. Each spa suite is a self-contained mini-spa, complete with a sensation shower, an oversized soaking tub, and a massage table for en-suite treatments. The hotel has a wealth of wine knowledge, including tastings and classes on winemaking and pairing, expertise that is which serves upscale Argentinian fare accompanied by wines from the hotel's encyclopedic cellar.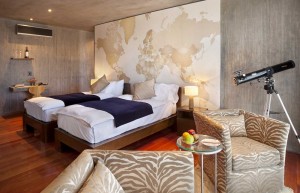 Entre Cielos – Mendoza region

Set amongst Malbec vineyards, this contemporary hotel offers excellent service in an unrivalled location with views of the spectacular Andes mountains. The 16 chic rooms offer wide windows, allowing natural light to flow in. Each stay includes a daily cocktail and snack plus a 90-minute spa and hammam circuit. The spa and hammam are an extra special addition to this hotel. The first hammam in Latin America, it offers guests the authentic experience and 6 stage circuit using heat and water to create a perfectly energising, detoxing and relaxing experience.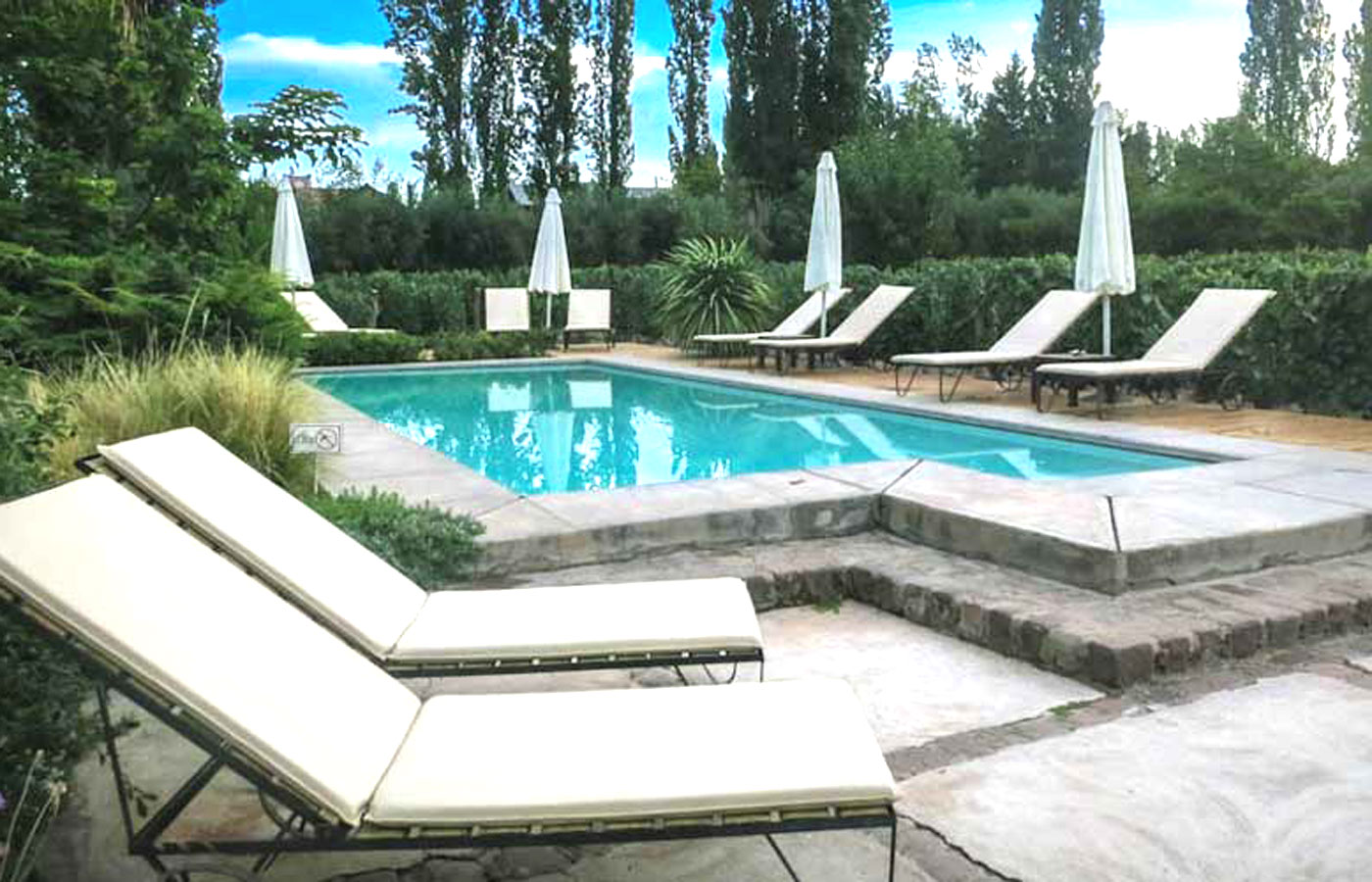 Finca Adalgisa – Mendoza region

A charming boutique hotel situated within a vineyard of 100-year-old Malbec vines. Fine wines, delicious food and boutique styling combine to make a perfect haven at the heart of Mendoza's Wine Route. The six Standard rooms are decorated in a shabby chic style with vintage furniture. Polished hardwood floors are complemented with floral accents and warm textiles. The Suites overlook the vineyard and have an additional living area for that extra bit of comfort. The décor is natural stone and textiles with cosy fireplaces. A complimentary bottle of wine add a warmth to the welcome.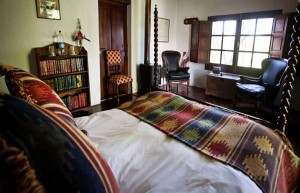 Estancia Los Potreros – Córdoba region

Sitting at the top of the Sierras Chicas in the heart of the beautiful region of Córdoba, this remote and rustic estancia dates back to 1574 and has a rich history. The land has been farmed by the Begg family for four generations who delight in welcoming guests to share their home and lifestyle, providing a unique and unforgettable stay. Rooms are decorated in a rustic and elegant style with white walls and touches of the authentic estancia.  The meals are made using home grown, organic produce and the beef is from their own herd.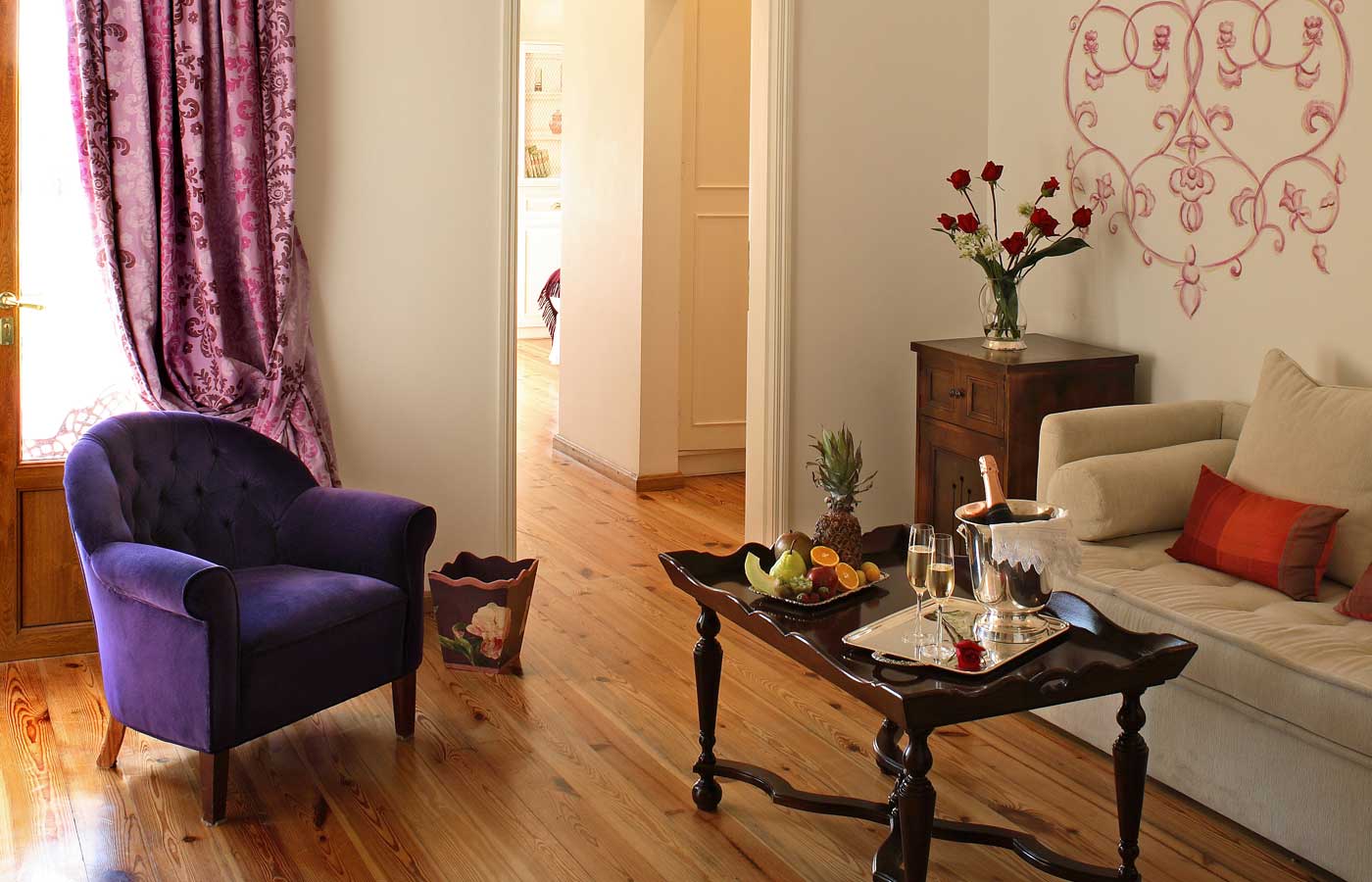 El Colibri – Córdoba region

Estancia El Colibri is listed in '1000 Places to See Before You Die' and it's easy to see why. Part of the Relais & Chateaux chain, luxury, service and attention to detail are at the heart of this Argentine estancia.  Each room is decorated in a unique style with polished hardwood floors and light, bright colours that provide an airy and welcoming ambiance. Charming details including a mirror that once belonged to President Alvear or bronze pieces from the old, English railroads are dotted around and add to the character of the house.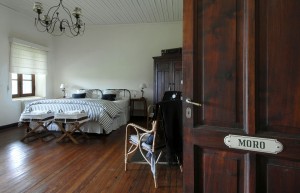 Dos Lunas Horse Riding Lodge – Córdoba region

Situated in the Ongamira valley, in the province of Cordoba, this boutique farm house boasts a very unique style. Almost 6000 acres of natural land surrounds the lodge and provides outstanding horse riding opportunities.  'Outside, adventure. Inside, peace' is the motto here, and whilst the surrounding valleys and mountains provide excellent opportunities to explore, the lodge promotes relaxation. Elegantly simple, the guest rooms provide a delightful, private escape. Meals are made using mostly organic, home grown produce and the freshly baked bread is delicious.