Humboldt specialist Ellie explores the highlights of a stay in and around the city of Mendoza, the most well-known and picturesque of the Argentine wine-regions – the perfect addition to a luxury holiday to Argentina.
Picturesque, wild and sophisticated, the city of Mendoza and its rolling green wine-growing valleys are easily accessible from all around the lower half of South America. You can fly to Mendoza directly from Buenos Aires in Argentina and Santiago in Chile, as well as other major Argentine cities such as El Calafate or Salta, albeit sometimes only on certain days of the week.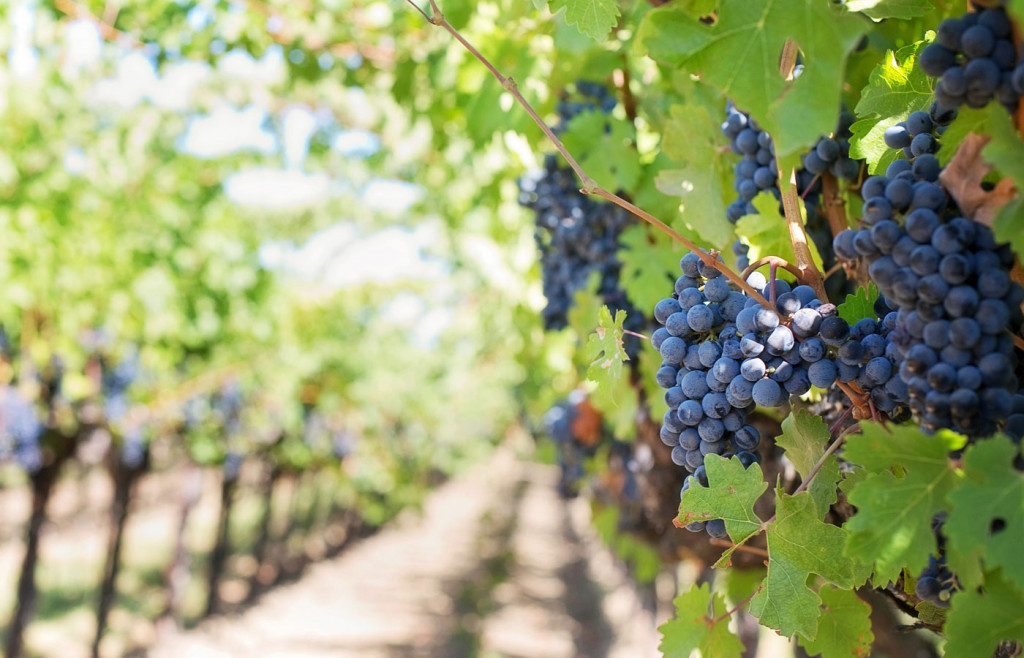 Mendoza is closest in proximity to the Chilean capital of Santiago, with the majestic Andes mountain range and the border separating them; just a 30-minute flight, but a 5 to 7-hour drive. If you plan on spending most of your time in Mendoza, then we recommend flying to either Santiago or Buenos Aires first. Being so ideally located in the centre of Argentina, it makes for the perfect add-on to any luxury Argentina or Chile itinerary. We recommend spending around three nights here whether it be at the beginning, middle or end of your trip. If you are travelling to Chile primarily, then adding a short, relaxing stay in Mendoza on to the end of your itinerary could mean catching a brief glimpse of the neighbouring Argentinian culture and of course giving yourself a little time to try some of their world-class steak and wine.
Mendoza is the biggest wine region in South America, with wines produced in this region shipped far and wide all over the world. If you consider yourself a wine lover, then chances are you have had wine from Mendoza before. Wine enthusiasts from all over the world travel to Mendoza to sample the region's famous Malbec. The region around Mendoza is split into three main subdivisions and travellers can visit any they like depending on how long they have. The wine regions of Lujan de Cuyo and Maipu are closest to the city, so can be explored with ease from the city centre itself, whereas the Uco Valley, Mendoza's largest and most important wine-growing department, is slightly further away. We recommend visiting the Uco Valley if possible as it boasts incredible views of the surrounding mountains and is the perfect place to rent a bicycle and explore independently. Owing to its more secluded location, the Uco Valley is also home to some of our favourite luxury hotels in the region such as The Vines and Casa de Uco.
Renting a car is also popular in the Mendoza region, as you can visit any vineyard you like, for as long as you like, but do remember that if you plan on tasting all the wines in each vineyard, then it may be a better idea to have someone else drive you. Some recommended vineyards are Bodega Salentein, Budeguer or Andaluna. We recommend a day or two of full day winery tours – driven through the stunning scenery of the Central Andes by your private driver, you will be able to enjoy tastings of the most sumptuous Argentine wines with local viticulture experts.
Mendoza is also a great destination for food, especially steak! Not only do most of the vineyards have their own restaurants which serve fabulous meals to perfectly complement their wines, some of the best parrillas (steak houses) in Argentina are found in Mendoza. 1884, which is located right in the heart of the city, and Siete Fuegos, located at The Vines Hotel & Spa, are the perfect places to experience the true art form of outdoor live-fire cooking and to savour signature dishes such nine-hour rib-eye steak with chimichurri, or flawlessly charred empanadas from the clay oven.
For those with several days in the area, Mendoza's city centre makes for a nice half day visit. The city has wide, leafy streets lined with modern and art-deco buildings, and many smaller plazas surrounding the Plaza Independencia, so makes a lovely place to wander around. Next to the Plaza Independencia is the unusual subterranean Museo Municipal de Arte Moderno, displaying a collection of modern and contemporary art.
Unmissable for lovers of excellent cuisine, top-quality wines, scenery and adventure – Mendoza should certainly be high on the list of inclusions for a luxury holiday in Argentina (or even Chile!) With a striking mountainous backdrop, stylish restaurants and some of Argentina's most indulgent rural accommodation, there's a lot to like about Mendoza.
Are you thinking about visiting Argentina? Contact us today to speak to one of our travel specialists about your tailor-made holiday. Looking for inspiration? Read more about Mendoza and the Argentina wine region here.