MASHPI LODGE
Mashpi Lodge is a luxury, 5-star jungle lodge in the heart of the Andean cloud forest.

Just 3 hours from Quito, this provides an exclusive and unique experience in beautiful surroundings.
Located on a plateau in the heart of the Equatorial Chocó Bio-Region, this is a truly authentic wildlife and nature experience in one of the most biodiverse regions in the world. The hotel has been designed to blend in with the surroundings. It is constructed using local materials and using clean lines and earthy tones. Glass features strongly here, allowing panoramic views of the surrounding forest.
The 22 rooms include three suites and all have floor to ceiling windows. The public spaces in the lodge are equally important and the two storey dining room, complete with floor to ceiling windows is certainly a focal point. The restaurant serves Ecuadorian cuisine, taking inspiration from both the land and the sea to produce delicious dishes. A large terrace is the perfect viewpoint for early morning bird-watching and a smaller terrace offers guests the chance to relax with a book or practise some yoga. The spa provides relaxing massages and treatments using local, natural ingredients and the Jacuzzi is the perfect place to relax after a day's activities, enjoying the bird song around you.
Mashpi Lodge has been named Ecuador's Leading Green Hotel and it is easy to see why. Guests are immersed in wildlife and nature on arrival at the hotel and the varied programmes provide unrivaled access.
Activities include bird-watching, night safaris, visits to local communities and archaeological sites as well as various hikes spotting the varied flora and fauna.
For a luxury hotel in a beautiful location with unrivaled nature and wildlife, Mashpi Lodge is the perfect choice.
SAMPLE LUXURY HOLIDAYS TO ECUADOR & THE GALAPAGOS
Below are 3 sample itineraries of what's you could do on holiday in Ecuador and the Galapagos.
Contact us for create your own luxury bespoke holiday.
LOOKING FOR SOMETHING DIFFERENT?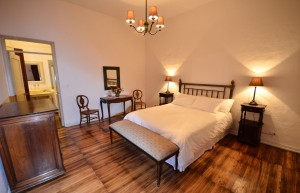 Hacienda Pimán
Dating to the late 17th century, Hacienda Piman has been owned by the Zaldumbide family ever since. Beautifully located in a valley in the Northern Andes, the hacienda is surprisingly less than 2 hours from Quito airport, and surrounded by mountains.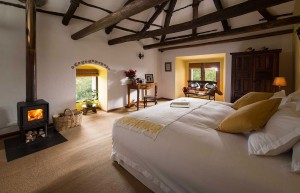 Hacienda Zuleta
Regularly mentioned as one of the best hotels in Ecuador, the Hacienda Zuleta has an interesting past. For over 100 years the property has belonged to the family of Mr Galo Plaza Lasso – a former president of Ecuador.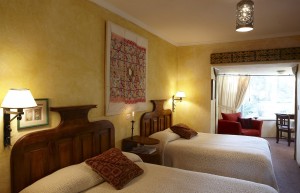 Hacienda Cusin
Located in the Ecuadorian sierra, Hacienda Cusin is just 1 hour from the Quito international airport. A 17th century estate that has been expertly restored whilst maintaining the original charm, boast exceptional staff and a highly personalised service.