HACIENDA PIMAN
Dating back to the late 17th century, Hacienda Piman has been owned by the Zaldumbide family ever since.

Beautifully located in a valley in the Northern Andes, the hacienda is surprisingly less than 2 hours from Quito airport, and surrounded by mountains. Over the course of three years the owners restored the historic building, with its antiques, paintings, library, immense stone walls, old chapel and beautiful gardens, and embellished it with tasteful, modern elements. Today the Hacienda, is the perfect hotel for guests who value the comfortable accommodation, peaceful surroundings and delicious home-cooking.
Hacienda Piman has just 17 rooms that are distributed throughout the old manor hourse and new chalets that have been tastefully built a short walk away from the main hacienda. Modern comforts of hot water, heating and telephones are combined with a traditional warm, homely ambience and friendly, attentive service. The restaurant and lounge areas are housed within an impressive modern, exposed brick structure that contrasts sharply with the original buildings. In addition, guests can enjoy an outside eating area, open-air swimming pool and spa, and extensive gardens with beautiful old trees and colourful, exotic plants.
This is a region rich with culture, history and nature – excursions to Ibarra, Otavalo, San Antonio, Cotacachi can be arranged, as well as mountain biking and horse-riding.
SAMPLE LUXURY HOLIDAYS TO ECUADOR & THE GALAPAGOS
Below are 3 sample itineraries of what's you could do on holiday in Ecuador and the Galapagos.
Contact us for create your own luxury bespoke holiday.
LOOKING FOR SOMETHING DIFFERENT?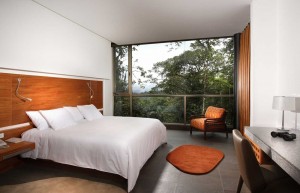 Mashpi Lodge
Mashpi Lodge is a luxury, 5-star jungle lodge located in the Andean Cloud Forest. Just 3 hours from Quito, this provides an exclusive and unique experience in beautiful surroundings.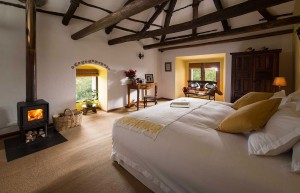 Hacienda Zuleta
Regularly mentioned as one of the best hotels in Ecuador, the Hacienda Zuleta has an interesting past. For over 100 years the property has belonged to the family of Mr Galo Plaza Lasso – a former president of Ecuador.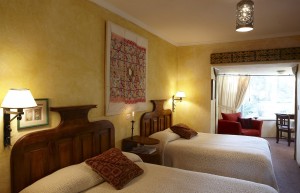 Hacienda Cusin
Located in the Ecuadorian sierra, Hacienda Cusin is just 1 hour from the Quito international airport. A 17th century estate that has been expertly restored whilst maintaining the original charm, boast exceptional staff and a highly personalised service.