For our luxury hotel of the month for August, we have chosen the luxurious Four Seasons Casa Medina hotel in Bogotá, Colombia. This sophisticated property combines a refined modern elegance with an opulent grandeur inspired by Bogotá's colonial past.
Often the start or end point for a luxury tour of Colombia, Bogotá is the dynamic heart of this rapidly evolving country. This sprawling Andean metropolis covers buzzing financial districts, the gourmet dining hotspot of Zona G, the relaxed residential neighbourhoods of Quinta Camacho and Usaquén; and the charming colonial streets of La Candelaria. For those seeking a relaxed and stylish retreat in amongst all this urban excitement, the Four Seasons Casa Medina, occupying a stunning 1946 building, is one of our favourite options.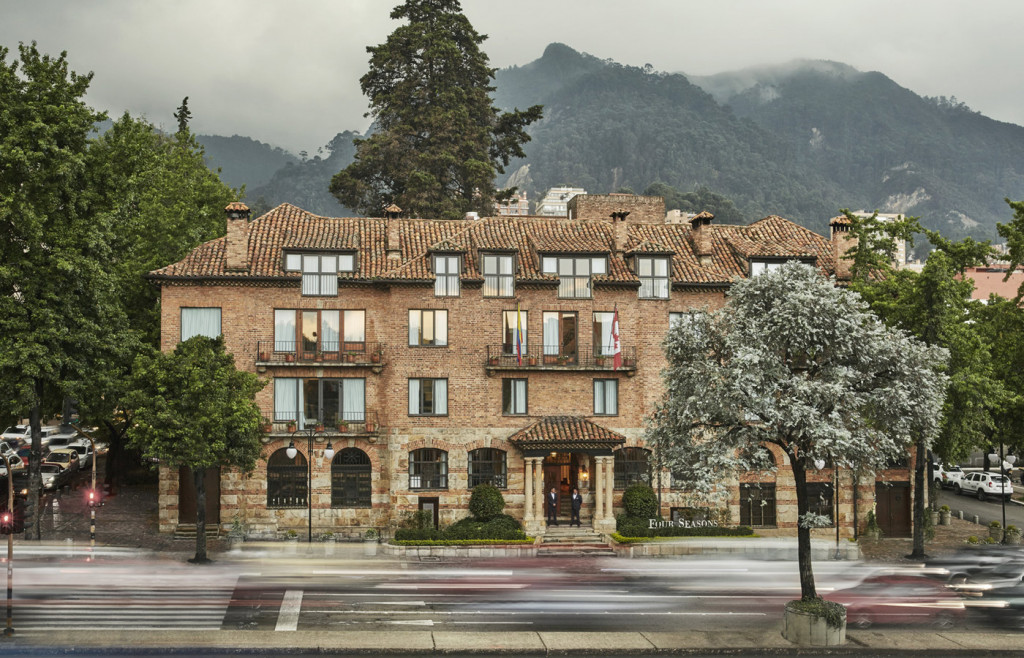 How to Get There
The Four Seasons Casa Medina is located in the upscale Zona G neighbourhood of the city, north of the historic centre of La Candelaria. The hotel is approximately a 30-minute drive from the city's large international airport: Bogotá El Dorado.
Daily direct flights from London Heathrow to Bogotá are available with Avianca, Colombia's national carrier and member of the Star Alliance. The airport also offers good connections with other major Latin American cities such as Lima, Cusco, Santiago, Quito, Guayaquil and La Paz.
Located a mere 20-minute drive from both the luxury boutiques of Zona T and the historic buildings of La Candelaria, the Four Seasons Casa Medina is a wonderful hotel option for those who wish to see the sights by day, and enjoy the best of the city's restaurant and bar scene at night.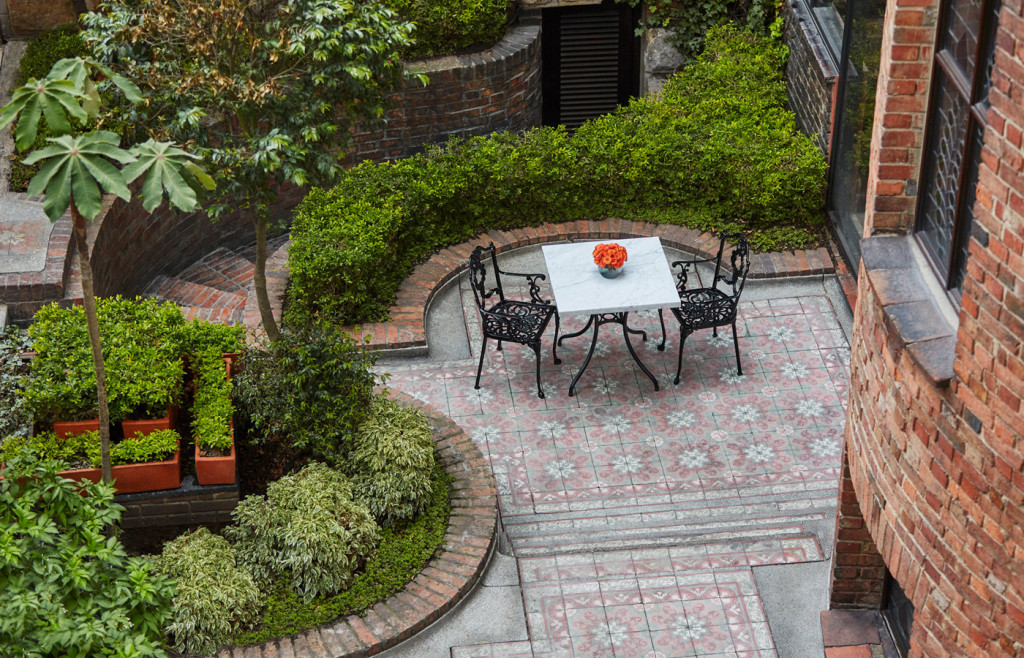 Rooms
Easily some of the most elegant hotel rooms in the city, the refined rooms and suites at the Four Seasons Casa Medina are sumptuously finished with hand-crafted furniture with heritage details, creating a warm and cosy ambience that evokes the charm of bygone eras. Earthy tones and a palette focused on creams and the colours of dark wood predominate throughout the hotel, with pieces of colonial and Republican-period artwork adorning the exposed brick walls. Each room abounds with luxurious textures; soft aged leather, wrought iron detailing, hand-carved doors and plush feather bedding: all of which are brought together in lovingly designed spaces featuring charming fireplaces and exposed beam ceilings. Offering the best of modern luxury with plenty of Colombian character, Casa Medina is the ideal urban oasis for travellers seeking a little vintage glamour.
Food & Drink
Located in Bogotá's trendy Zona G, guests of the Four Seasons Casa Medina will not want for restaurant options. Known as the 'Zona Gourmet', Zona G is packed full of high-end eateries and bars – certainly some of the best and well-regarded establishments in the whole city.
For those who prefer to eat at the hotel after a long day of exploring the city, the hotel's own restaurant Castanyoles is a Mediterranean style bar and restaurant in a bright greenhouse-style atrium. Italian-born head chef, Carmine Esposito offers up a vibrant menu of tasty dishes produced from locally sourced ingredients, cooked according to the inherently Italian culinary philosophy of respecting the produce and letting the natural quality of each element shine through with careful, refined yet simple preparation.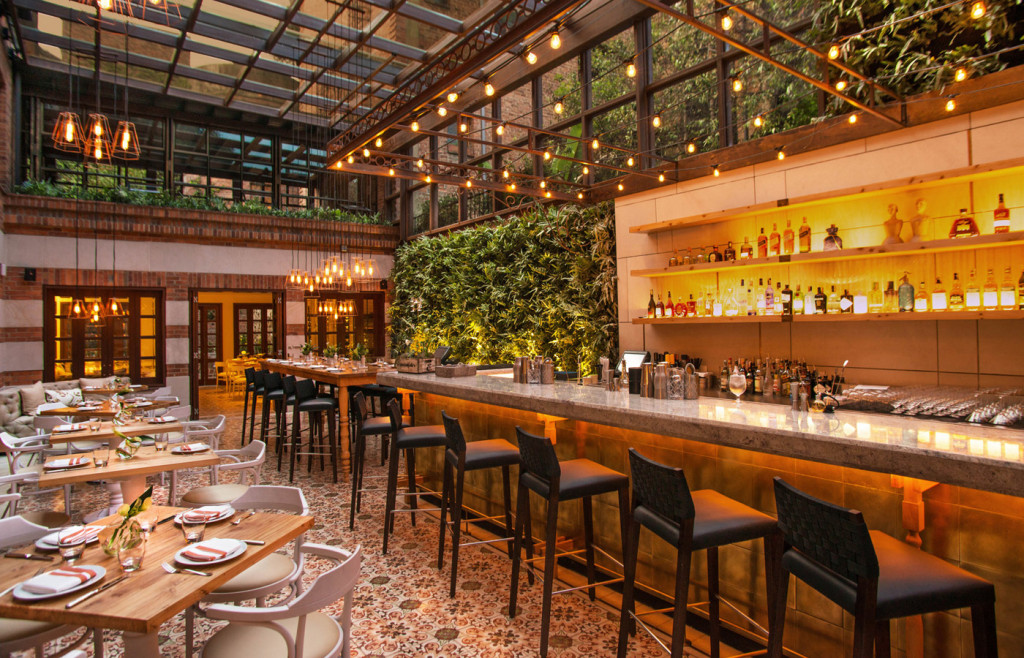 Outstanding Feature
The hotel's stunning design effortlessly combines the unfussy modern luxury with all the glamour of a bygone age. Architecturally, the hotel feels contemporary yet exudes copious heritage charm through minute wrought iron and carved wood details. The hand-crafted vintage-style furniture adds a classic opulence to each room and makes for a very special stay.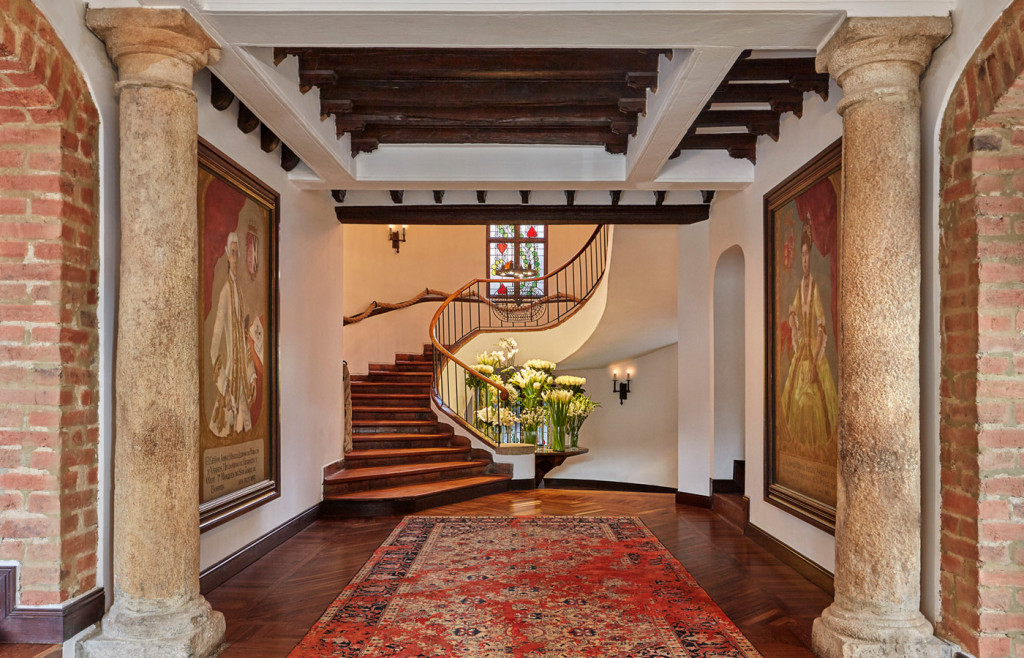 Best For
Casa Medina is a classically sophisticated hotel with exceptional service, perfect for those celebrating a special occasion who want a little old-world elegance to make their stay in the capital extra special. Foodies interested in Colombia's striking culinary diversity may also appreciate this stunning property due to its location in amongst Zona G's myriad of fine restaurants.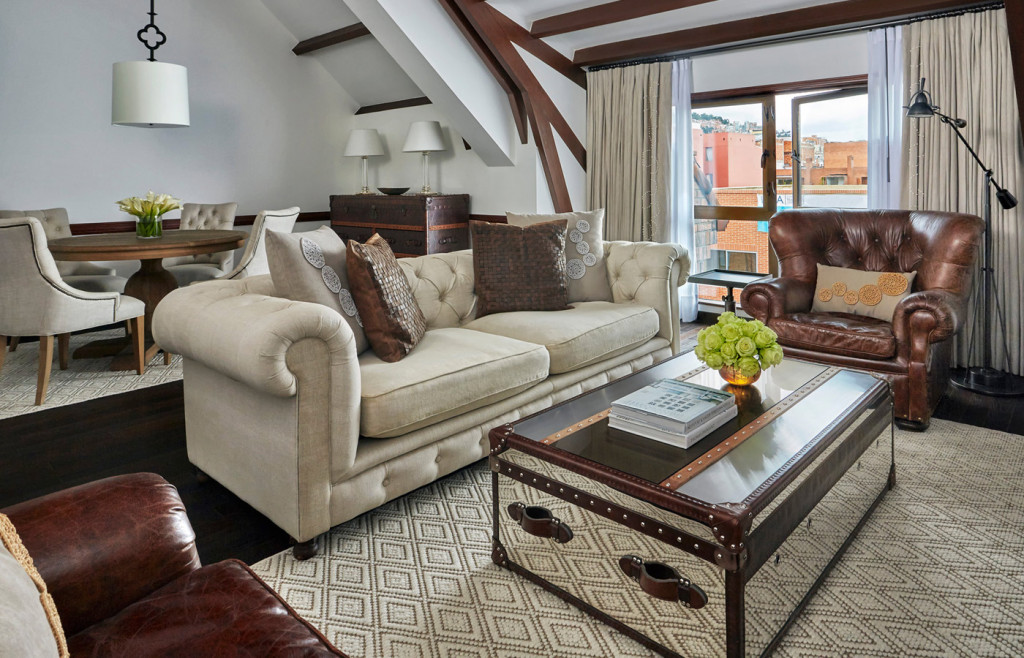 Must Do Activity
Staying in the heart of the 'Zona Gourmet' will allow you to experience a taste of Colombia's gastronomic diversity. Ingredients from the Amazon, the plains, the high Andes and the tropical Caribbean mean that the cuisine in this colourful country is spectacularly unique. After a few nights in the city sampling some of Colombia's best loved dishes, we recommend making the trip to Paloquemao Market with your guide and taking a tasting tour to understand a little more about the exotic produce that shapes the cuisine. Enjoy a nibble on fruits you have never heard of and delve deeper into Colombia's foodie culture.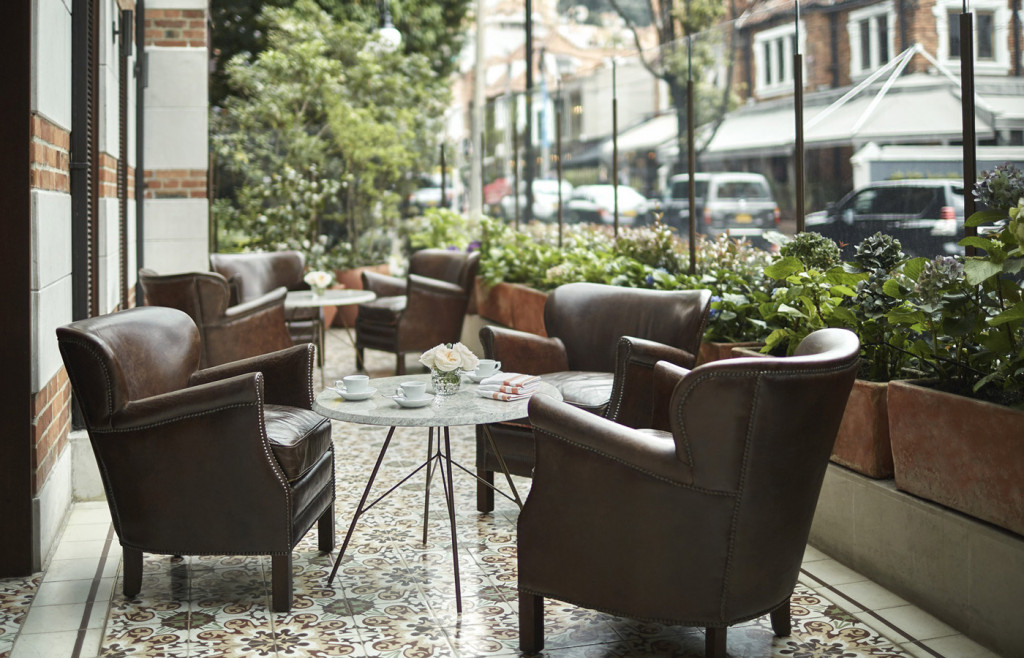 Are you planning a trip to Colombia? Learn more about Bogotá by clicking here and visit our Four Seasons Casa Medina page for more information on the hotel. Contact us today to begin designing your bespoke holiday with our travel specialists.