FAZENDA BARRANCO ALTO
Fazenda Barranco Alto is located within a unique ecosystem of stunning waterways, vast floodplains, water-lily and reed lagoons, salty ponds, shady forest glades and rich savannah grasslands.
The fazenda is a traditional cattle ranch with four comfortable ensuite guest rooms with air-conditioning and private verandas. The remote location and the limited number of rooms make for a truly intimate Pantanal experience. In order to see the most wildlife, guests rise early in the mornings before the sun breaks over the horizon.
It truly is a natural paradise and the accommodation is in keeping with Barranco Alto's history with the lodge built out of an old cattle ranch dating back to the beginning of the twentieth century. Guests live the authentic experience and are hosted by the latest generation of an old Pantanal family and served traditional food of the region.
Guests can enjoy a number of activities which will include walking tours, photo safaris and night safaris. Each day is different, marked by the Pantanal's ever-changing panorama of sights and sounds. You will see a wide variety of wildlife and birdlife as well as learning about life on a working farm. All excursions are led by bilingual guides who have a deep knowledge of local nature and regional culture.
SAMPLE LUXURY HOLIDAYS TO BRAZIL
Below are 3 sample itineraries of what you could do on holiday in Brazil.
Contact us to create your own luxury holiday.
LOOKING FOR SOMETHING DIFFERENT?
Our favourite luxury hotels
Caiman Ecological Refuge
The Caiman Ecological Refuge offers real luxury within the Pantanal with two stunning properties amidst an incredible setting by the floodplains which provide a great mix of comfort and fabulous wildlife viewing opportunities. It's the place to stay in the Pantanal.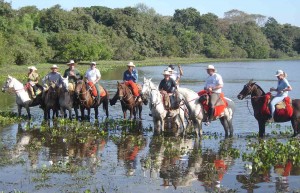 Barra Mansa Lodge
Barra Mansa Lodge is strategically positioned by the encounter of the Rio Negro, renowned as the most attractive region in Pantanal, and the Vazante do Castelo, an enormous seasonally flooded area which concentrates extraordinary nature, wildlife and landscapes.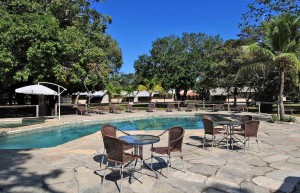 Pousada Rio Mutum
The Pousada Rio Mutum is a charming eco lodge in the north of the Pantanal surrounded by lakes, hills and grassy plains. It's a delightful place to stay on holiday to the Pantanal. The surrounding forest and wetland area is world renowned for birds, wildlife and flora.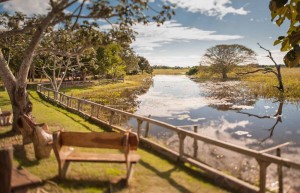 Araras Ecolodge
This stunning lodge the place to stay in the northern Pantanal offering fabulous accommodation in beautiful surroundings. Araras is a haven for wildlife photographers and birders and a place you are guaranteed to want to return to.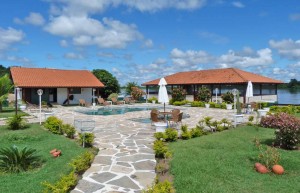 Baiazinha Lodge
A remote lodge in the Pantanal, sister to Araras Eco Lodge and one of the best places in the world to see the elusive jaguar along with other wildlife.