CAIMAN ECOLOGICAL REFUGE
Surrounded by floodplains, and with outstanding views, Caiman Ecological Refuge is a 53 thousand hectare ranch in the Pantanal which offers luxury accommodation in this unique part of the world.
This extraordinary wetland in Brazil offers some of the best wildlife viewing opportunities in Latin America. Caiman Ecological Refuge provides 2 stunning properties within its ranch which provide a fabulous mix of comfort and nature.
Both Baiazinha Lodge and the Cordilheira Lodge have all the amenities thats guests could need including a small restaurant, swimming pool, guides, excursions and vehicles. They are 22km apart and accessible by road or light aircraft from Campo Grande.
Cordilheira Lodge has 5 double suites, decorated in contemporary style. Each of these has a separate bedroom and living room, bathroom, powder room and balcony. There is also a pool on a deck, surrounded by the vast expanse of the Pantanal landscape.
Baiazinha Lodge is a bird-shaped house, located on the shores of a lake, with 6 standard rooms decorated in traditional ranch style.
Caiman Ecological Refuge is involved in a variety of important conservation programmes (including 2 successful projects focusing on hyacinth macaws and jaguars). A presentation by the Onçafari team (jaguar tracking) is included in the high season. If you are particularly interested in viewing wild jaguar, an optional specific jaguar spotting day can be organised and we would highly recommend it.
To experience a safari style holiday in Latin America, this is the place to stay.
SAMPLE LUXURY HOLIDAYS TO BRAZIL
Below are 3 sample itineraries of what you could do on holiday in Brazil.
Contact us to create your own luxury holiday.
LOOKING FOR SOMETHING DIFFERENT?
Our favourite luxury hotels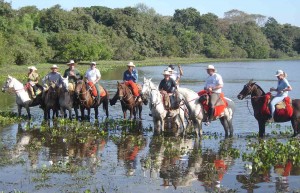 Barra Mansa Lodge
Barra Mansa Lodge is strategically positioned by the encounter of the Rio Negro, renowned as the most attractive region in Pantanal, and the Vazante do Castelo, an enormous seasonally flooded area which concentrates extraordinary nature, wildlife and landscapes.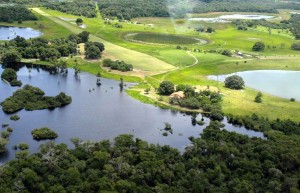 Fazenda Barranco Alto
Impressing guests with some of best wildlife experiences the Pantanal, is this family run lodge. Surrounded by the savannah and floodplains, this 27,000-acre working ranch is home to a wide variety of animal and bird species.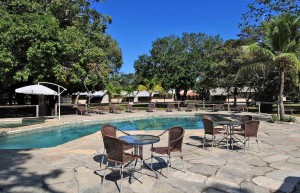 Pousada Rio Mutum
The Pousada Rio Mutum is a charming eco lodge in the north of the Pantanal surrounded by lakes, hills and grassy plains. It's a delightful place to stay on holiday to the Pantanal. The surrounding forest and wetland area is world renowned for birds, wildlife and flora.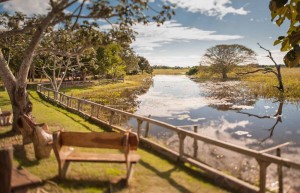 Araras Ecolodge
This stunning lodge the place to stay in the northern Pantanal offering fabulous accommodation in beautiful surroundings. Araras is a haven for wildlife photographers and birders and a place you are guaranteed to want to return to.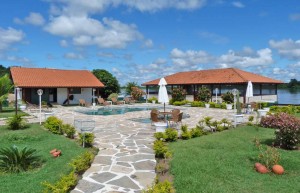 Baiazinha Lodge
A remote lodge in the Pantanal, sister to Araras Eco Lodge and one of the best places in the world to see the elusive jaguar along with other wildlife.