The estancia is synonymous with Argentina. The charm and appeal of the traditional way of life on an estancia and the gauchos that work there continue to be a huge draw for many people on a luxury holiday in Latin America. Most countries in this part of the world have their own version but the Argentine estancia is perhaps the most well-known.
Spending a few days on an estancia is the perfect way to immerse yourself in the traditional culture, absorb the warm hospitality and have some exciting experiences. Horse-riding is of course one of the main activities and something that riders of all abilities can take part in. Most estancias cater for everyone, from those who have never sat on a horse before to those who are expert riders. Spending time on horseback, exploring the surrounding trails and hillsides or cantering across the pampas, nothing is more exhilarating.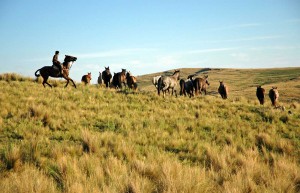 Cows are obviously another big part of the estancia life and you will encounter them everywhere. Some of the rides may involve herding the cows for a short while. This is not nearly as scary as it sounds and simply involves making sure the cows are in front of you as you ride. However, you can easily make it sound as if you were an extra in Rawhide if you want to impress friends back home! Some may also teach you to lasso and talk you through the care of all the animals.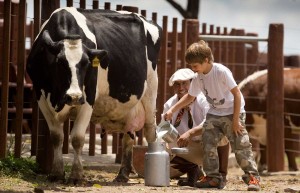 If riding is not your thing, don't feel that you will be bored on an estancia. The surrounding countryside is spectacular and there are opportunities for walks or just to relax in extensive gardens. Animals are always a big part of estancia life from cats right up to the horses themselves so if you would prefer to curl up with the cat and a good book or go exploring with the dogs this is also possible and very relaxing.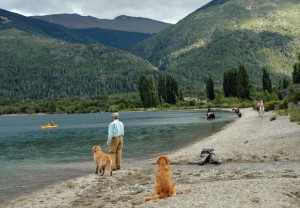 Food and wine are two of the great pleasures throughout Argentina and none more so than on the estancia. You will experience delicious home cooked food and perfectly chosen wines. Most will be prepared using local ingredients, often grown on the farm and the beef will of course be home grown. In the warmer months, a traditional asado, the Argentine way of cooking meat over hot coals is an essential and delicious experience.  If you want to try your hand yourself, many of the cooks will be happy to show you some basics such as empanada making or other traditional dishes.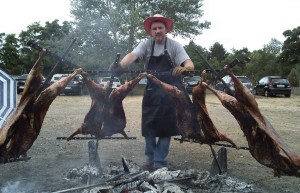 Our favourite Argentine estancias:
An hour from Cordoba city, this is a marvellous estancia set in 6000 acres of beautiful countryside. Run by the Begg family for four generations, this is a true estancia experience with excellent riding for all levels, fabulously warm hospitality and delicious food and wine. Highlights include wine tastings, cooking lessons with the chef and the herd of beautiful Criollo and Peruano horses.
A beautiful estancia set on the shores of Lake Gutierrez in Argentina's Lake District. Surrounded by mountains and forests there are plenty of opportunities for riding, hiking, boat trips and fishing. There is often a litter of kittens to cuddle and simply stunning views to admire along with organic, home cooked food.
This estancia is also in Cordoba province and provides an estancia experience with luxurious accommodation. Part of the Relais and Chateaux group, it carries all the charms of these world-renowned hotels. The riding is less extensive but many activities are on offer, particularly dove shooting for which it is famous.
If you would like to discuss a trip to an Argentine estancia please get in touch with the Humboldt Travel team.