Uruguay is not the first country that people think of when visiting Latin America and it is certainly not the first country that one associates with whales. However, it is a beautiful country with some fantastic destinations for cuisine, wine, beaches and not to mention whales.
June marks the start of the whale watching season in Uruguay where, up until October, whales can be seen off the coasts. The warmer waters attract the Southern Right Whales for breeding during these months and some come as close as 200m from the shore. The coastline around Punta del Este and Rocha are the prime spots for viewing these beautiful creatures.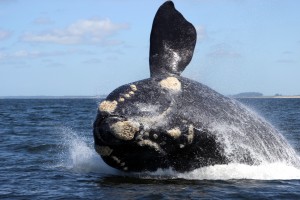 Every year Uruguay's coastal waters host a profound seasonal migration – that of the Southern Atlantic Right Whale. These baleen whales travel the width of the globe and can be found hugging the temperate coasts of Uruguay during their breeding season. Punta del Este and Jose Ignacio are probably the most famous area in Uruguay. A favourite with celebrities, they are the perfect beach destination for those seeking luxury and glamour.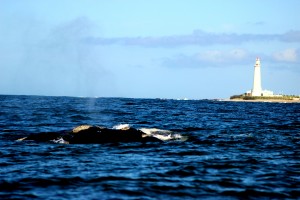 Right whales are among the rarest of all marine mammals. Their populations were decimated by years of unregulated whaling, but thanks to the work of various non-profit organisations, the populations is beginning to recover. These massive creatures can grow up to 50 feet long and weigh over 60 tons. In Uruguay they are seen as a national symbol of the country's dedication to a healthy environment.
This video, taken just three days ago, shows the whales enjoying the sea just off Playa Mansa.
Uruguay itself is a small country but it offers some fabulous destinations and combines well with Argentina if you are looking for a slightly longer trip. Uruguay has much to offer in terms of wine and cuisine with some delightful wineries and gourmet tours that include plenty of tastings. Carmelo and Colonia del Sacramento combine colonial history with elegant hotels, top-class wine and delicious steaks.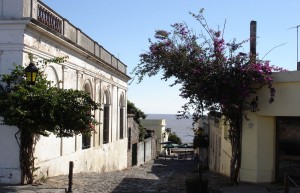 For more information and inspiration, have a look at our Uruguay page or contact us to plan your trip.