Uruguay is known for a few things – its beautiful beaches, friendly people, sizzling racks of meat and of course, its wine. There are hundreds of fabulous vineyards to choose from all over this small country, but which ones are the best?
Wine in Uruguay is like no other, there's a huge wine industry in the country with over 20,000 acres of land devoted to it. Uruguay is the fourth-largest producer of wine in South America, with a production of roughly 67,000 tonnes a year. It is most known for red wines produced from Tannat grapes, but white wines made from Albariño are beginning to receive attention internationally too. No trip to Uruguay is complete without a journey to one (or several) vineyards. Humboldt specialist and wine lover Ellie has compiled her favourite vineyards in Uruguay along with suggested places to stay nearby.
Narbona
Narbona is a wine cellar, farm, restaurant and lodge all in one – it is one of a kind and utterly charming. It is one of the most famous wineries in Uruguay, founded by Juan Narbona in 1909. It is renowned for its top-quality products, highly reputed wines and traditionally cured cheeses. Today, the property has about 15 hectares dedicated to Tannat grapes, but they also have Pinot Noir, Petit Verdot, Viognier and Syrah. On top of wine tasting, you can also enjoy lunch at the Narbona restaurant, which serves delicious local cuisine.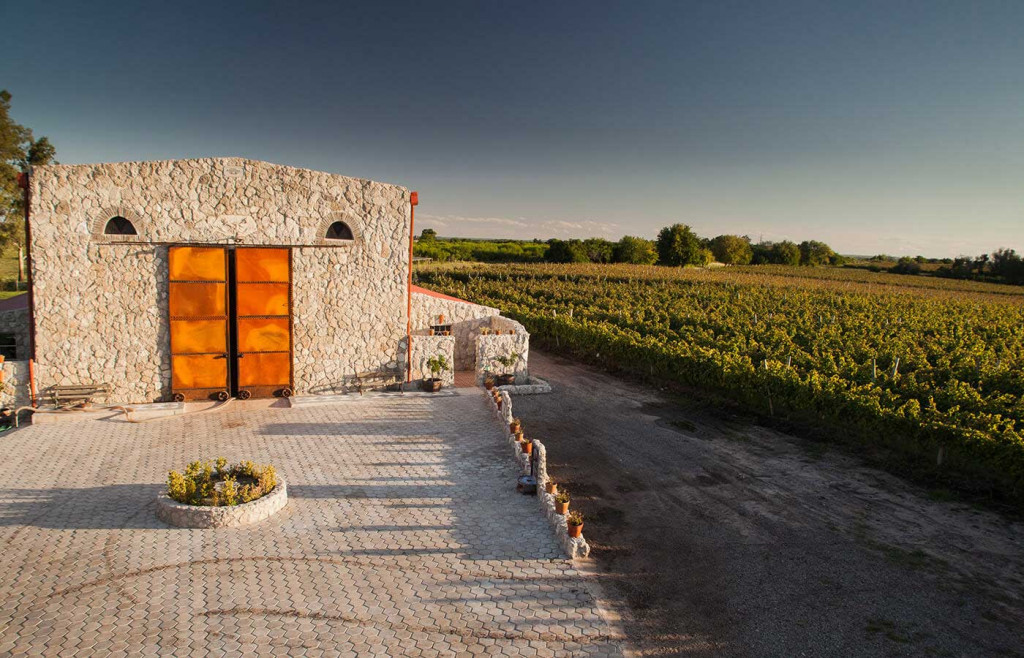 Where to stay? – Narbona Wine Lodge: For the ultimate experience, you can also stay in Narbona's very own wine lodge. Part of the Relais & Chateaux group and with its roots originating in 1909, this hotel combines luxury and history for a perfect, stylish mix.
Bodega Bouza
Bodega Bouza is a renowned winery located outside of Montevideo. This family winery with a chateau-style, offers a unique wine tour and tasting experience. Juan and Elisa established Bodega Bouza in 2000 by restoring a historic winery first built in 1942 by Numa Pesquera. Since then the winery has established itself as Uruguay's most critically acclaimed producer. Grapes are sourced primarily from Bouza's estate vineyards in the Canelones region but the winery also has a 5-hectare Melilla Vineyard surrounding it. While Bouza is receiving worldwide attention for their Tannat bottlings, the winery is also responsible some of the most interesting Tempranillo, Merlot, Chardonnay and Albariño in South America.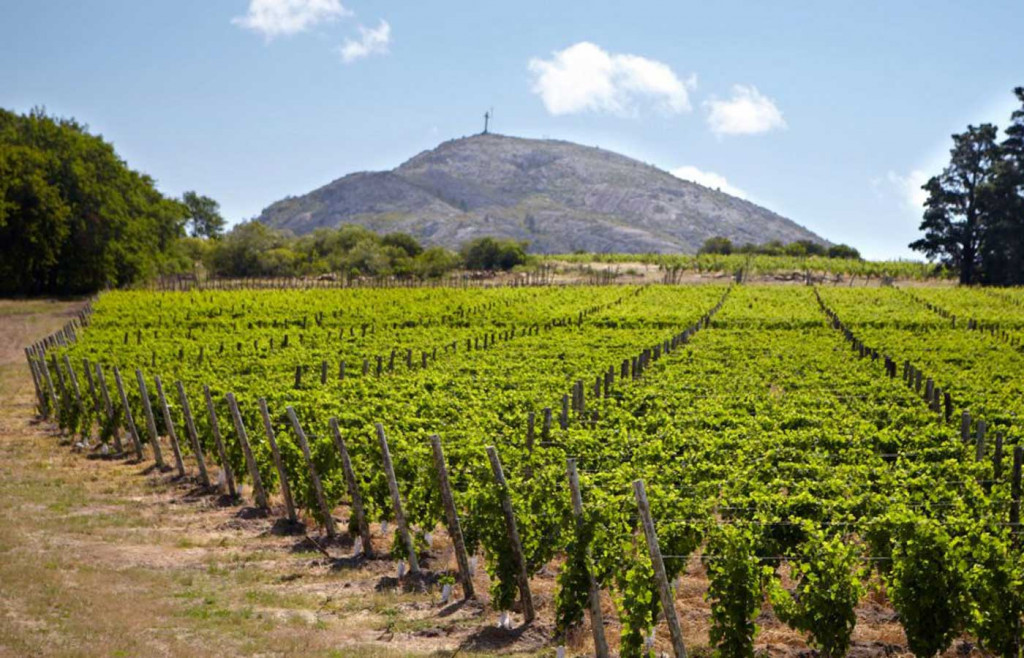 Where to stay? – Alma Historica: This hotel is a boutique hotel in the heart of Montevideo's old town. It's the perfect place to stay in the city with everything you need located within walking distance. Housed in an old Montevideo mansion, this hotel effortlessly combines colonial elegance with classic style.
Bodega Garzón
Bodega Garzón is a growing family estate in the tranquil countryside of Uruguay, founded by Alejandro P. Bulgheroni that produces limited-production premium wines from estate-grown, sustainably farmed grapes. Bodega Garzon is one of the wineries in Uruguay with the most tradition and produces quality Uruguayan wines for the enjoyment of the senses. During your visit, and private tour of the vineyard, a sommelier will be devoted to you at all times. You can have lunch in in their famous restaurant by Francis Mallman which is accompanied by Estate, Reserva and Single Vineyard wines from Bodega Garzon.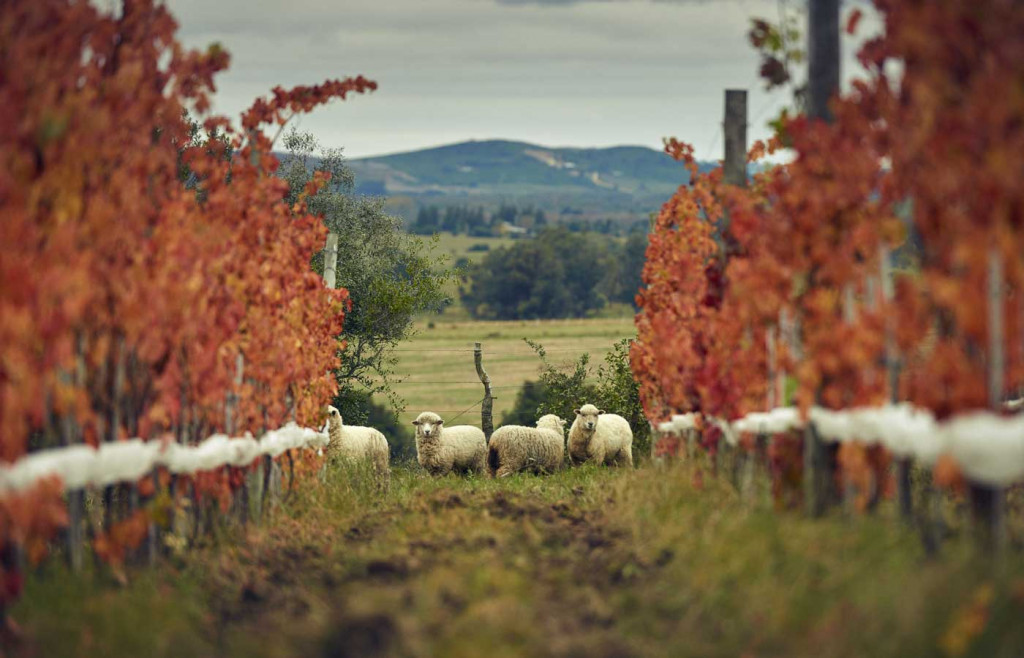 Where to stay? – Bahia Vik: With views across the Atlantic Ocean and Playa Mansa, plus a sunset to rival all others, Bahia Vik is the perfect luxury beach resort in Jose Ignacio, less than an hour's drive from Garzon. Bahia Vik is a luxury boutique hotel set on 10 acres of beach dunes on the Jose Ignacio peninsula. The hotel offers 10 suites in the main building as well as private bungalows scattered through the grounds.
Campotinto Winery

Campotinto Winery is one of the youngest wineries in Carmelo, Uruguay, but since its inception it stood out thanks to the high quality of its wine and the excellent attention of the people who produce it. This beautiful vineyard was opened to the public in 2015 by the Viganó family, with roots in Fiesole, right in the heart of Tuscany, who were searching for a new place where they felt at home. During their search, this generation found their place in Carmelo. Campotinto is a charming house, a gallery with a huge vineyard, a restaurant with a big country table offering homemade honest food, and sumptuous wine all in one.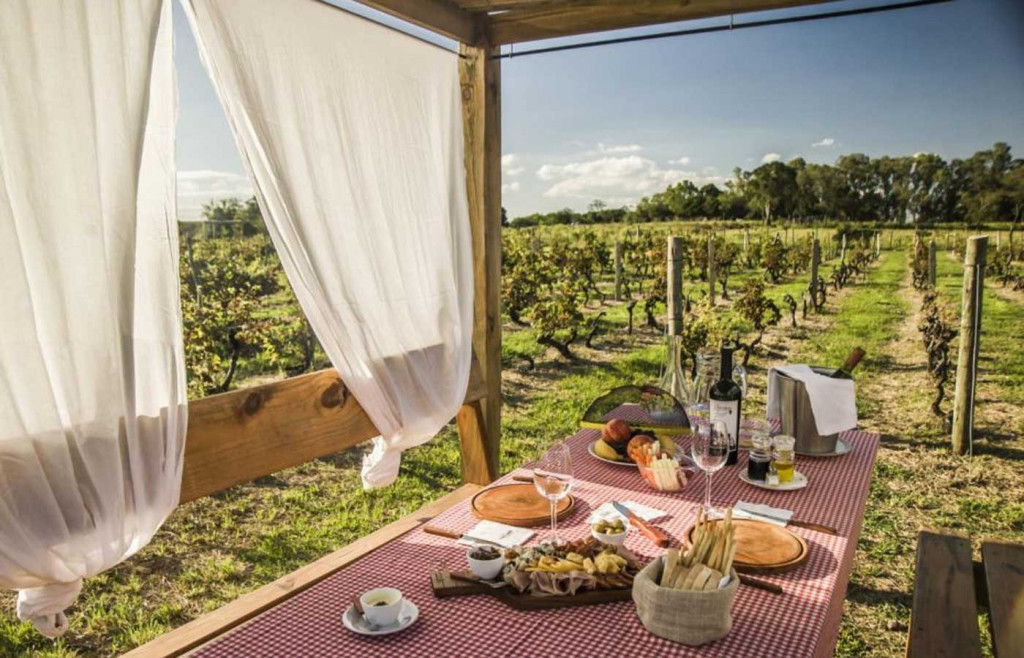 Where to stay? – Hyatt Carmelo: Offering everything you would expect from the Hyatt name, this is a superb hotel in the Carmelo region of Uruguay. This luxury, 5-star hotel is located on the shores of Rio de La Plata in Carmelo. The suites offer extra space, spread over two floors. All offer views of the river, woodland or surrounding vineyards.
Viña Edén
The vines of Viña Edén sit on Pueblo Eden's rocky mountain slopes. The rich minerals in the soil create the ideal conditions for the sustainable production of unique wines. Just minutes away from Punta del Este, on the panoramic Route 12, which starts in the Atlantic and makes its way into the mountains is Viña Edén, a naturally stunning place to enjoy this extraordinary experience. The winery was designed over three levels with the aim to use the force of gravity to contribute to the movements of grapes and wine in the different production stages. The process starts at the highest level where grapes are received and processed, and finishes with wine maturing and aging in the cellar, built into the hill's stone, offering the ideal light, temperature and moisture conditions.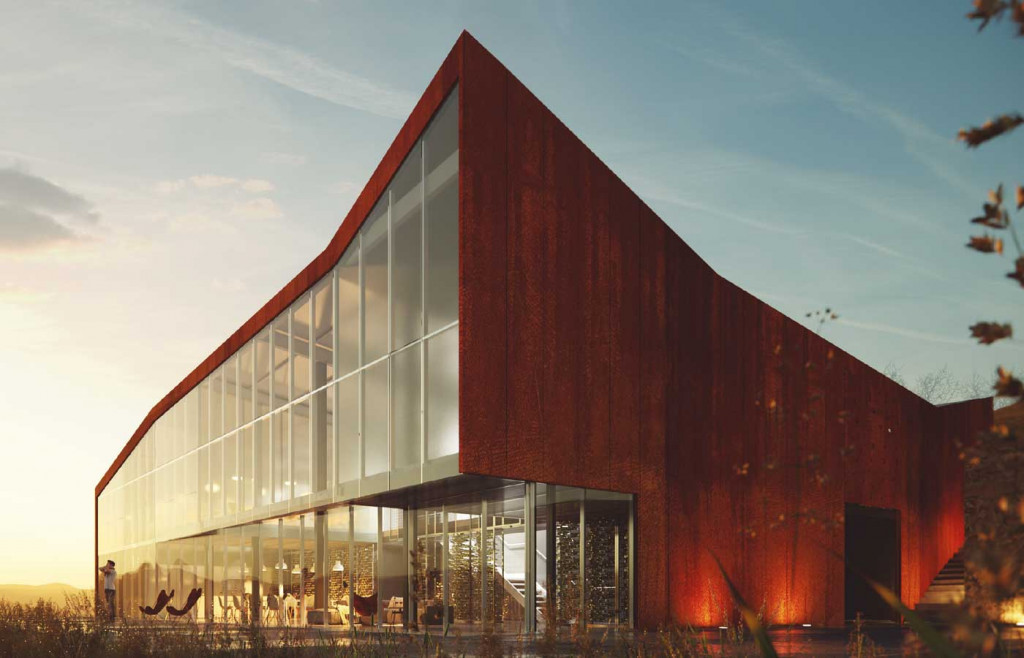 Where to stay? – Hotel Fasano: Recently refurbished and boasting fabulous views, Hotel Fasano of Punta del Este is ideal for a luxury getaway to Uruguay and is located just 30 minutes from Viña Edén. The private bungalows and rooms, all of which are light and spacious, are a perfect place to unwind after a full day of exploring this unique and fascinating area.
With so many sights to see in this magnificent country, we recommend no less than a week for a comprehensive tour of the vineyards of Uruguay.
Are you planning a trip to Uruguay? Click here to have a look at our Gourmet Uruguay sample itinerary and contact us today to begin designing your bespoke trip with one of our specialists.