For most people Antarctica is a dream destination and one which is firmly on every travel bucket list. Historically the only way to get to Antarctica was on a cruise ships, sailing south from Ushuaia in Argentina, often also incorporating the Falkland Islands and South Georgia too.
The quickest you could do this journey was in 10 days and 4 of those days would be spent at sea, crossing the Drake Passage, one of the most notoriously rough stretches of ocean in the world where 10 metre waves can be commonplace. Seasickness therefore is also commonplace!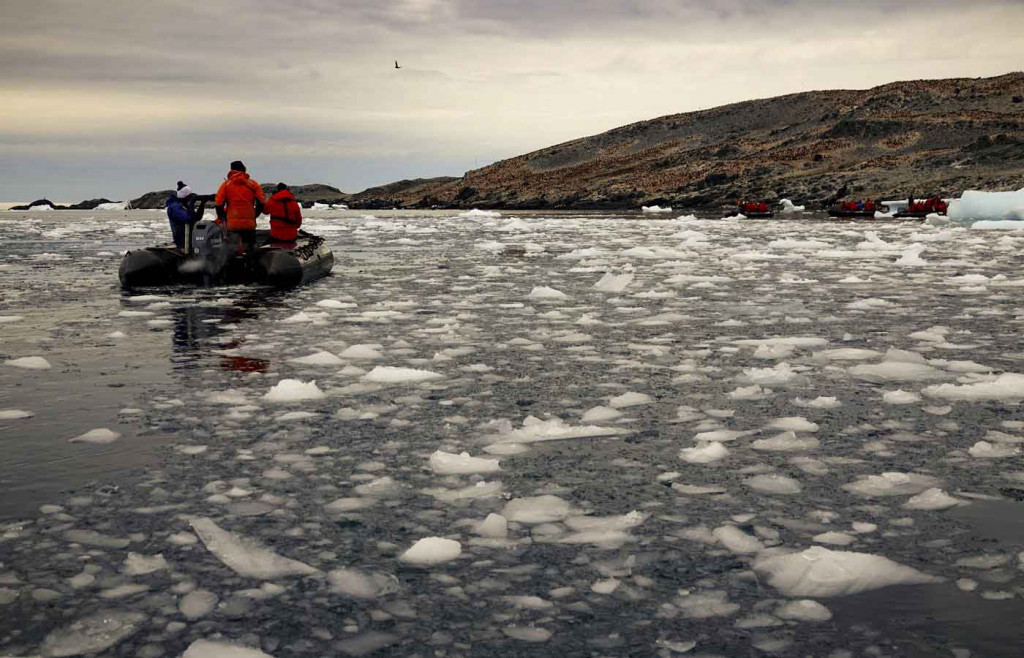 In recent years, many operators have introduced Fly Cruises to Antarctica which is beneficial for those short on time and also those with a less than sturdy disposition.
The majority of Fly Cruises start from Punta Arenas in Chile and take a charter flight down to King George Island at the tip of the Antarctic Peninsula. On arrival clients are taken to a cruise ship and head straight out to start exploring Antarctica where you will spend 5-6 nights amidst the icebergs, mountains and islands. This is the same amount of time that the cruise ships will spend down in the White Continent so by flying you are quickly immersed into the experience. Most of the tours also include a night at the start and at the end of the trip
The one set of people who may prefer sailing the Drake Passage are birdwatchers as during the crossing, assuming you're not confined to your cabin for the whole time, then there are an amazing amount of birds to be seen, such as Albatrosses, Petrels and Gulls, usually following the path of the boat you are on.
If time is precious though as you wish to see other parts of Latin America on your visit, then a Fly Cruise to Antarctica is a great option.
Below are the luxury boats we work with which offer a Fly Cruise to Antarctica.
Antarctica21
Antarctica21 are the original pioneers for Fly Cruises to Antarctica and offer boutique-style wilderness adventures in Antarctica and the Sub-Antarctic islands. Their trips are operated with small expedition ships that offer a wide range of experiences ashore.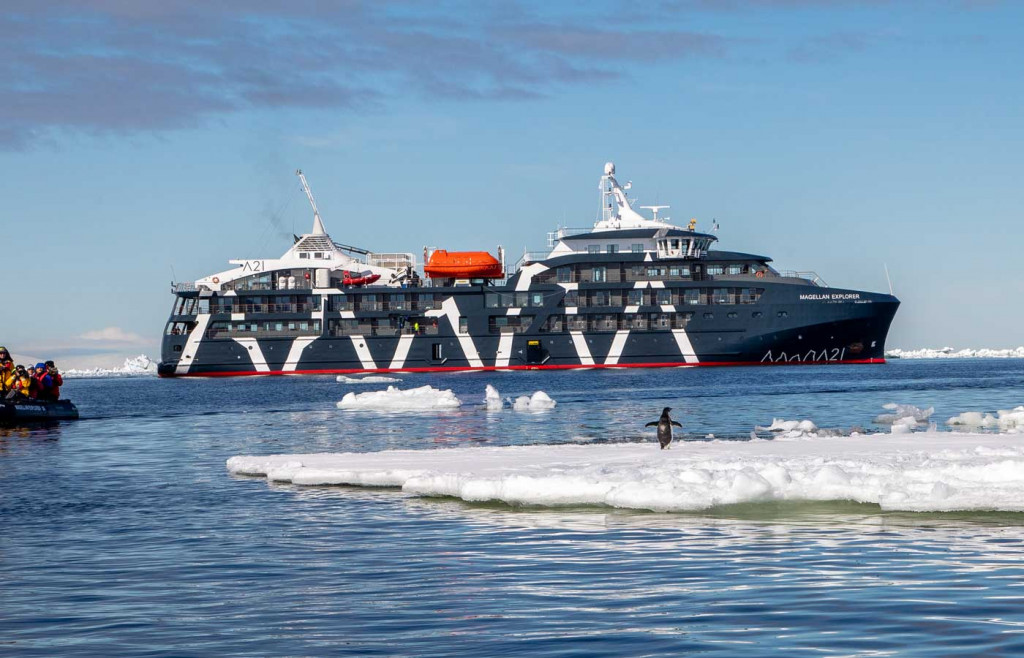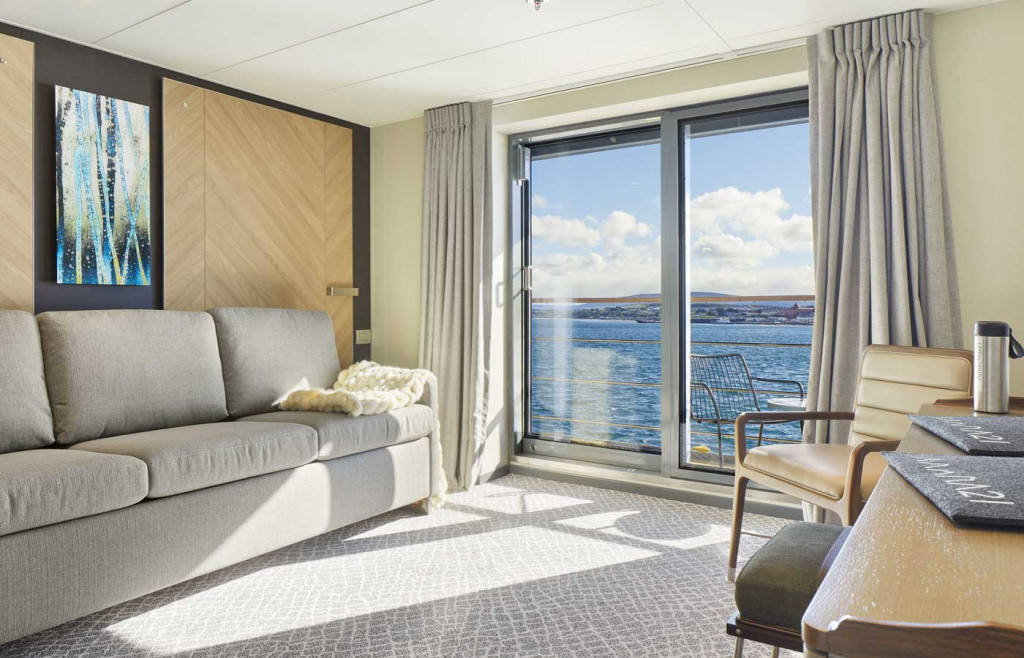 Antarctica21 use 3 different ships, the super modern Magellan Explorer, the elegant Hebridean Sky and the relatively simple Ocean Nova.
The benefit of using a small ship is that only 100 people are allowed at a time to land at a visitor site in Antarctica, so every passenger has the same experience.
The company offers six itineraries that you can choose from for your Antarctic adventure.
Classic Antarctica – an 8-day itinerary to the Antarctic Peninsula
Polar Circle – a 10-day expedition aiming to reach the Polar Circle, 66° south of the equator
Antarctica Express – a 6-day trip for those pushed for time
Antarctica & South Georgia – a 17-day expedition taking you through the western Antarctic Peninsula, through Elephant Island to South Georgia
South Georgia & The Falklands – a 15-day expedition beginning and ending in Port Stanley
Cape Horn & The Falklands – an 8-day trip solely focusing on the Falkland Islands
Silversea Expeditions
Silversea are the newest addition to the Fly Cruise to Antarctica market with their introduction of the Antarctica Bridge trips. These include 5 nights in Antarctica aboard the luxurious Silver Explorer vessel, and they begin their first trips in late 2021. The trips feature all the classic luxury which Silversea is famous for, including fine dining and your own private butler at your beck and call.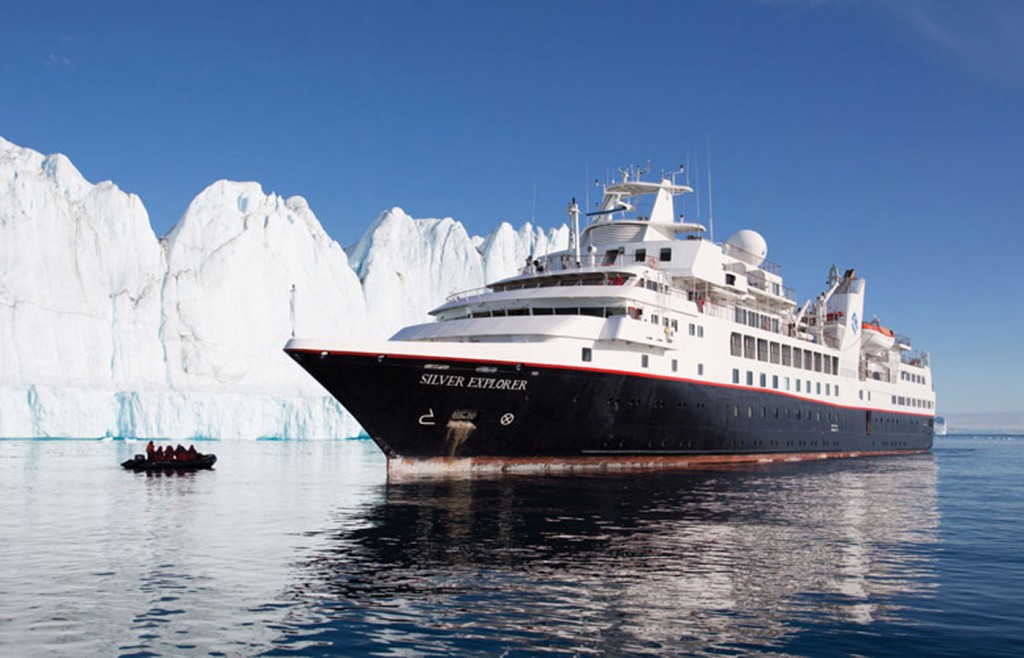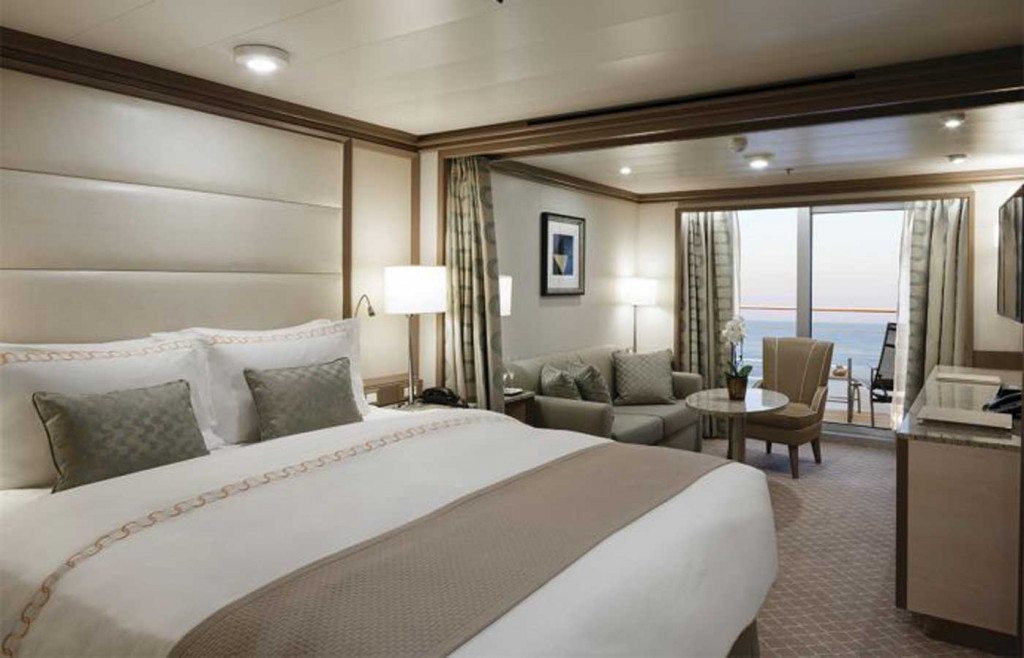 Aurora Expeditions
Aurora Expeditions only operate in the Arctic and Antarctic and have a slightly different offering to other operators. They offer two different Fly Cruises to Antarctica, an Antarctic Explorer trip and a Wild Antarctica trip, the latter of these goes slightly further south than most boats will go. In addition to this some of their cruises include a one-way sailing across the Drake Passage. Many people want to experience the Drake Passage in one direction as there is still things to observe at sea but are reluctant to do the journey in both direction so this offers an excellent compromise. They have two very modern vessels, the Sylvia Earle and the Greg Mortimer and the trips are packed with optional activities including scuba diving and snow-shoeing which are bookable in advance.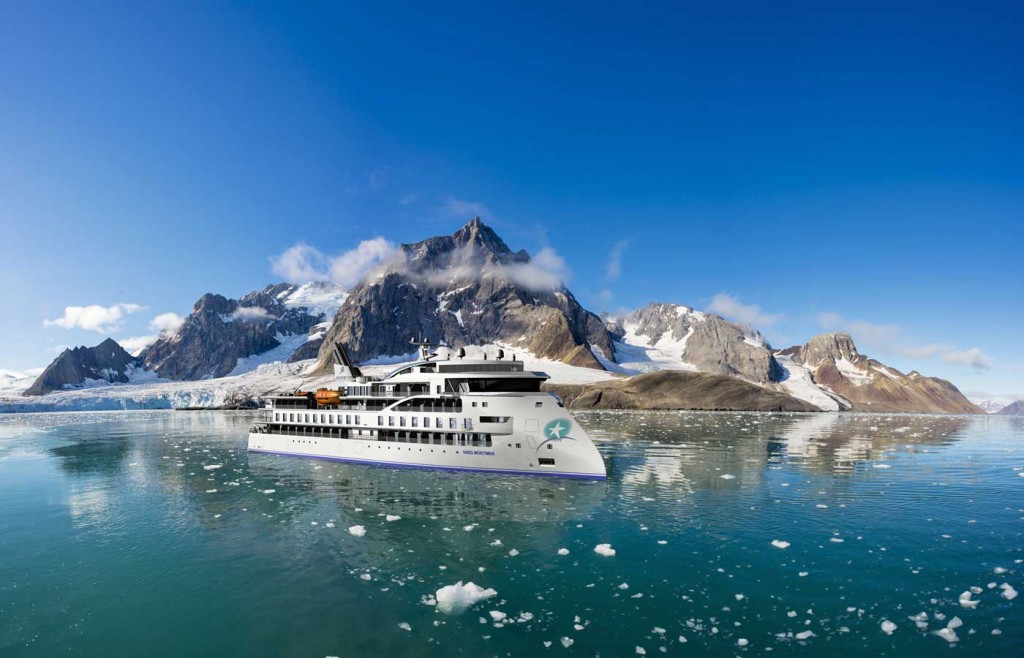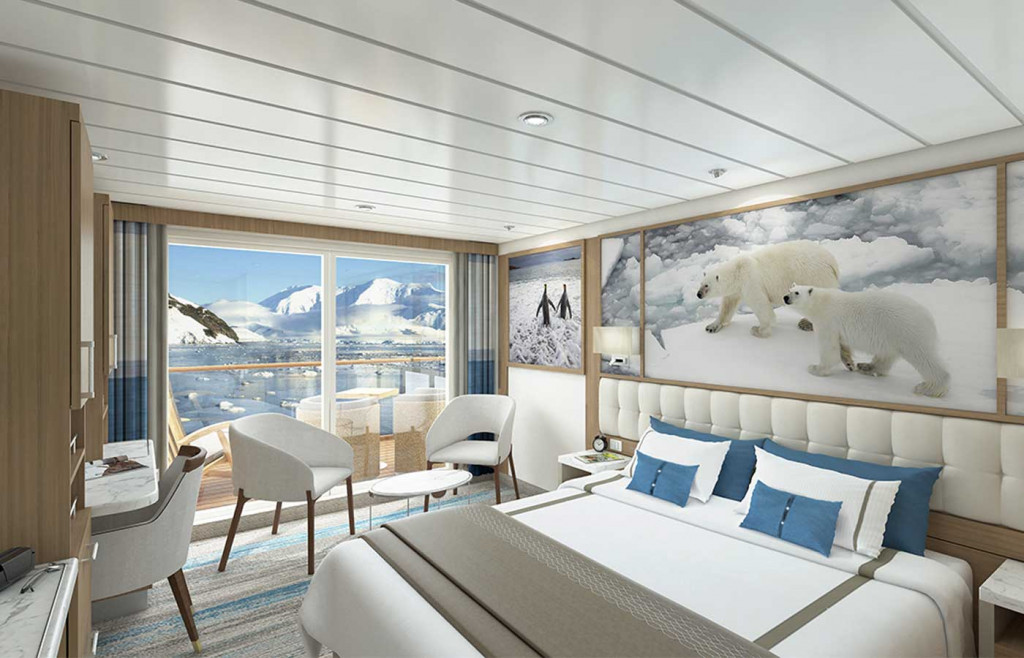 Quark Expeditions
Quark are expeditions leaders to Antarctica offering 8- and 9-day itineraries from Punta Arenas using two of their vessels, the Ocean Adventurer and the more modern World Explorer. Both ships are good mid-range options with a variety of cabins, including triple share if you're travelling independently plus a variety of activities for the more adventurous.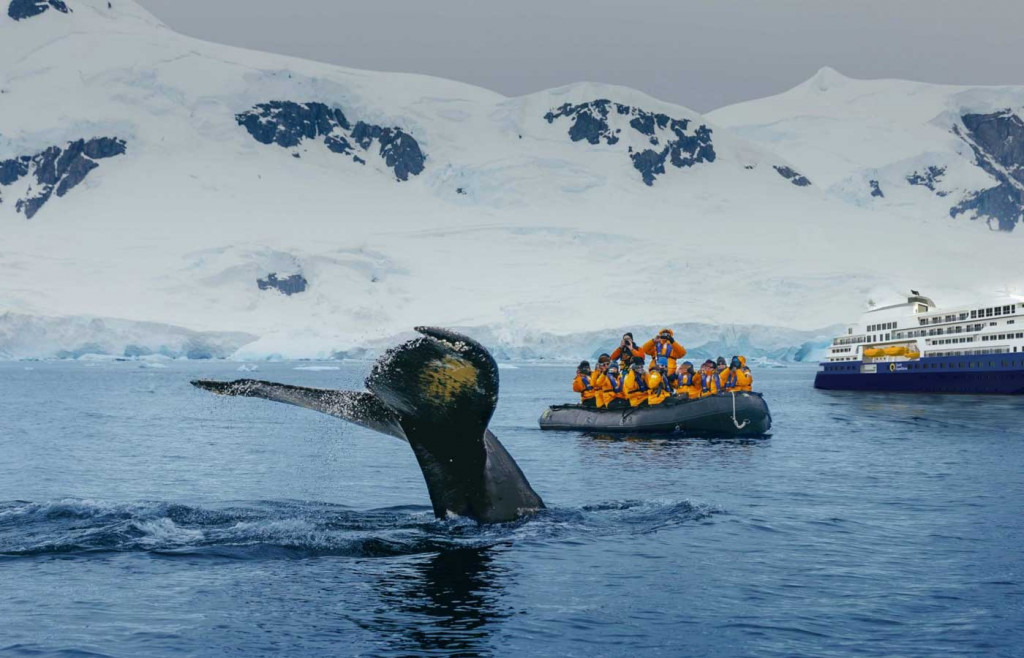 Fly Cruises to Antarctica are now available for late 2021 all the way through to 2023 already. Contact us and speak to one of our Antarctica specialists to discuss your options and reserve your space before the booking rush begins.