FALKLAND ISLANDS
Remote and remarkable, this small collection of islands offers beautiful landscapes and spectacular wildlife.
In recent years the Falkland Islands have evolved a unique culture and developed a highly respected environmental protection plan to support the wild habitats it is famous for. Subsequently, it has become a popular choice for naturalists wishing to observe and photograph the unusual species which reside here. The islands have a turbulant past, and many people who visit like to pay their respects to the many war memorials that are placed around the island. In springtime, the fields come alive with hundreds of colourful wild flowers and wildlife flocks here to breed. There are five species of penguin which populate the islands – Macaroni, rock-hopper, Magellanic, Gentoo and the impressive king penguin. These comical birds are relatively unfazed by human presence, allowing visitors to get fabulous photos and an up-close and personal experience of life inside the colony. In addition, there are albatross colonies numbering into the hundreds of thousands, plus unique species such as the striated caracara, Falklands steamer duck, Cobb's wren and tussacbird. In total, 227 bird species have been identified. The rich waters of the south Atlantic ocean provide feeding grounds for a number of marine mammals which can be spotted from the islands, including orca (or killer whale), southern right whale, fin whale, dusky dolphin, commersons dolphin, elephant seal and sealions to name a few.
SAMPLE HOLIDAYS
Below are 3 sample itineraries of what you could do on holiday to Antarctica.
Contact us to create your own luxury holiday.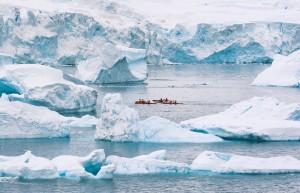 CLASSIC ANTARCTICA
Classic Antarctica is a luxury 2 week trip to the Antarctic Peninsula to experience the best of the White Continent.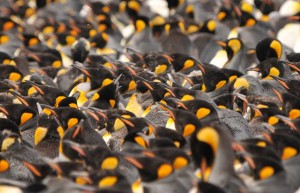 FALKLANDS, SOUTH GEORGIA & ANTARCTICA EXPLORER
This 3-week holiday showcases the best of Antarctica from aboard a luxury boat.