World-renowned for its striking Andean scenery, famous Inca ruins and rich indigenous cultures; many travellers would be surprised to learn of the delights of the sandy deserts in southern Peru. Humboldt specialist Ellie explains why time spent in the Ica Desert is a great addition to your luxury holiday.
The incredible Huacachina is located just four hours from Lima, in the Ica Desert. Although that is a long journey, it is also possible to do in a day as a full-day tour. Huacachina itself is a picturesque desert oasis with nice places to eat and striking views of the sand dunes all around. You can rent a pedal boat and swim in the oasis, as well as visit the handcraft market where you can buy unique postcards and stamps, hats, tees and any other souvenir. The main attraction of the area, however, is the sand boarding. You can sandboard at any time of the day but to do it in the evening when the temperatures have dropped, and the sun begins to set is a truly unique experience.
The buggy ride to the dunes alone is an amazing adventure. The buggy can go really fast up and down the towering dunes and is a lot more thrilling than you might expect! The speed and route of choice depends on the driver, some will take less bumpy routes and drive slower, and some will have fun and go really fast – be prepared to hold on to your hats! Grip your cameras tightly, with a strap around your wrist or neck. When I did it, my driver did a jump over a dune and all four wheels left the ground!
When it comes to the actual sand boarding, you can go down on your feet like a surfer, but it is often more fun going head first on your stomach. Going down on your feet like a snowboard is quite challenging as the dunes are steep and it can be challenging to grip the boards. Going down on your stomach requires no skill and effort, and you go much faster! Your feet act as your break so you can slow yourself down as you please. The only problem is once you gain speed, putting down your feet on the sand could be pretty scratchy so you want to break from the beginning on the steeper runs, or keep your socks on.
The dunes are very steep and this off-the-beaten-track experience will appeal to thrill seekers who wish to inject a little excitement and adventure into their luxury holidays in Peru. The best part about it all is you get picked up from the bottom of every run and you do not even have to walk back up the dunes again after. This activity lasts a good few hours so remember to pack some water suncream, wear comfortable clothes (preferably loose, long-sleeved shirts) and have fun!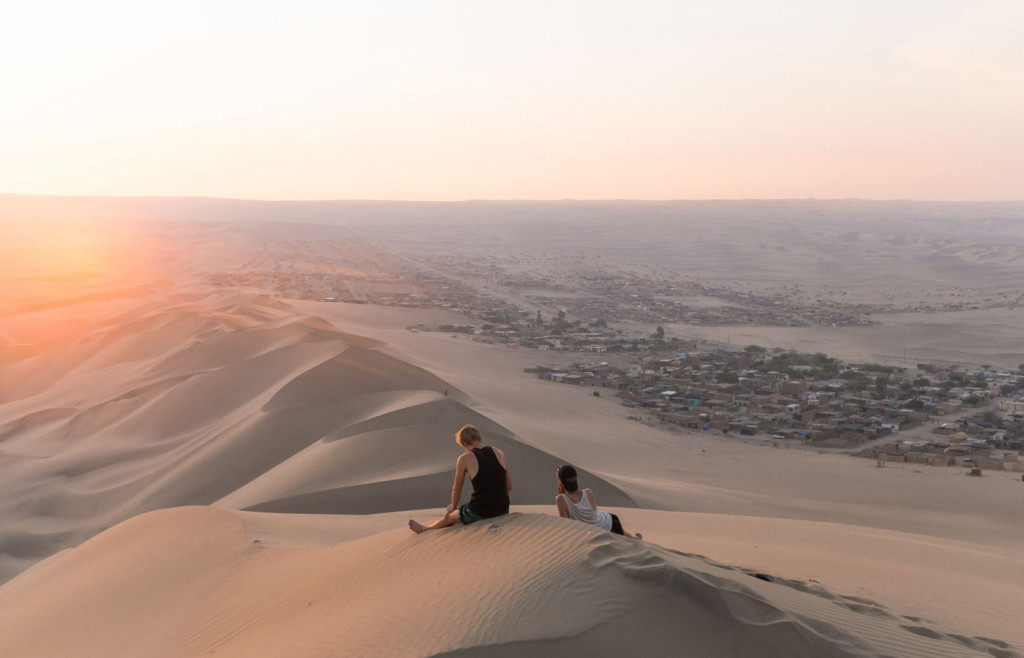 Are you thinking of visiting Peru on a luxury holiday? Contact us today to speak with one of our travel specialists and plan your bespoke trip.