LIMA & THE NORTHERN BEACHES

A mix of international influence and historic colonial buildings make the capital city a good base to begin a luxury holiday to Peru.
In recent years, Lima has become highly regarded within gastronomical circles, with no less than 3 of the best restaurants in the world located here – 'Central', 'Astrid y Gaston' and 'Maido'. In addition to this, the city hosts a number of other restaurants offering the best of what Peru has to offer, giving visitors the chance to try classics such as ceviche, lomo saltado, anticuchos and even cuy (guinea pig). Aside from the delicious food and drink, Lima has an impressive colonial history, the highest concentration of  museums in Peru and two popular coastal suburbs; Miraflores and Barranco. These two charming areas enjoy wonderful views across the ocean thanks to their cliff-top location, and it's not unusual to see groups of para-gliders enjoying the currents that are created. A modern and very trendy entertainment area, along with a pleasant walkway along the coastline, offers visitors shops, bars and restaurants. If you would like to end (or indeed, begin) your holiday with some beach time – look no further than the Peruvian coastline north of Lima. With a very laid back, surfing way of life these beaches are home to some stunning properties which are ideal for relaxing and romance. Here, the dry climate ensures hot, sunny weather and there are plenty of activity options including kayaking, paddle-boarding, turtle and dolphin spotting, surf lessons and beach buggy rides. There are small, relaxed restaurants and cafes which serve fresh seafood, plenty of beach bars and it's not unusual to see locals selling fresh strawberries in the street.
WHERE TO STAY
Our favourite luxury hotels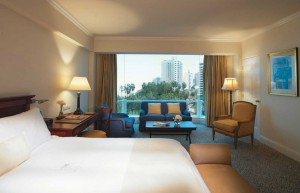 Belmond Miraflores Park Hotel
The Belmond Miraflores Park Hotel is perfectly situated in one of Miraflores most fashionable areas, in the heart of all that's best about this great capital city. Renowned for its beautiful gardens and stunning location beside the Pacific Ocean, it has breathtaking views out to sea. At the top of this impressive hotel, there is a swimming pool and restaurant which overlook the ocean, with stunning views of the sunset. A full spa lies within to cater to guests every need, alongside the Belo Bar and Tragaluz Restaurant, which serve delicious local cuisine and contemporary cocktails.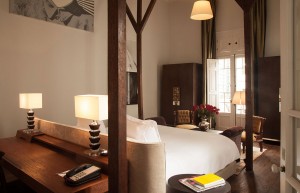 Hotel B Barranco
Originally built in the style of the Belle Epoque, this chic mansion served as a seaside retreat during the presidency of Augusto Leguia in the 1920s. Its architectural features and flair make this hotel one of the most attractive properties in Lima. Boasting wonderful views of the sea plus a private courtyard, this hotel is a beautiful place to begin, or indeed end, a holiday to Peru. The rooms of Hotel B feature a king or queen size bed that can be split into two twins, a sitting area with plush couch, writing desk and chair, cocktail table, vintage armoires and cabinets. Each walk-through white marble and glass bathroom includes twin vanity basins, a separate WC and powerful rain shower.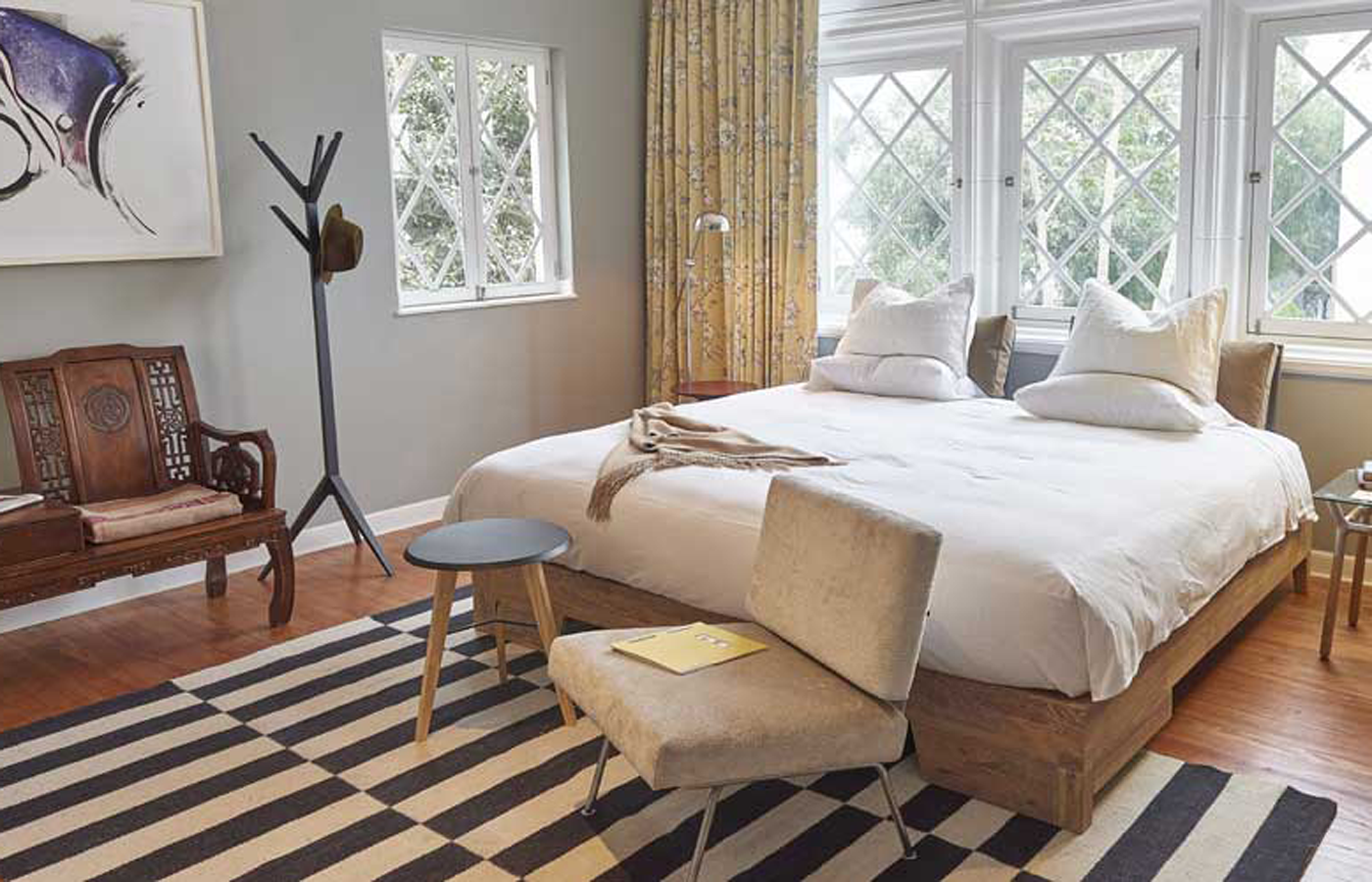 Atemporal

Located in the chic Miraflores district of Lima, Atemporal combines super cool eclectic design with a five-star service. Housed within a revamped 1940s mansion, this grand hotel is the perfect base for exploring the city. Friendly and knowledgeable staff make guests feel welcome from the moment they step into this impressive building and offer a complimentary drink. The tireless personalized attention to detail includes a Maître de maison, concierge on duty around the clock, 24/7 menu created with locally-sourced natural ingredients, and full connectivity. The hotel has just 9 beautiful rooms, plus a veranda, salon and private garden.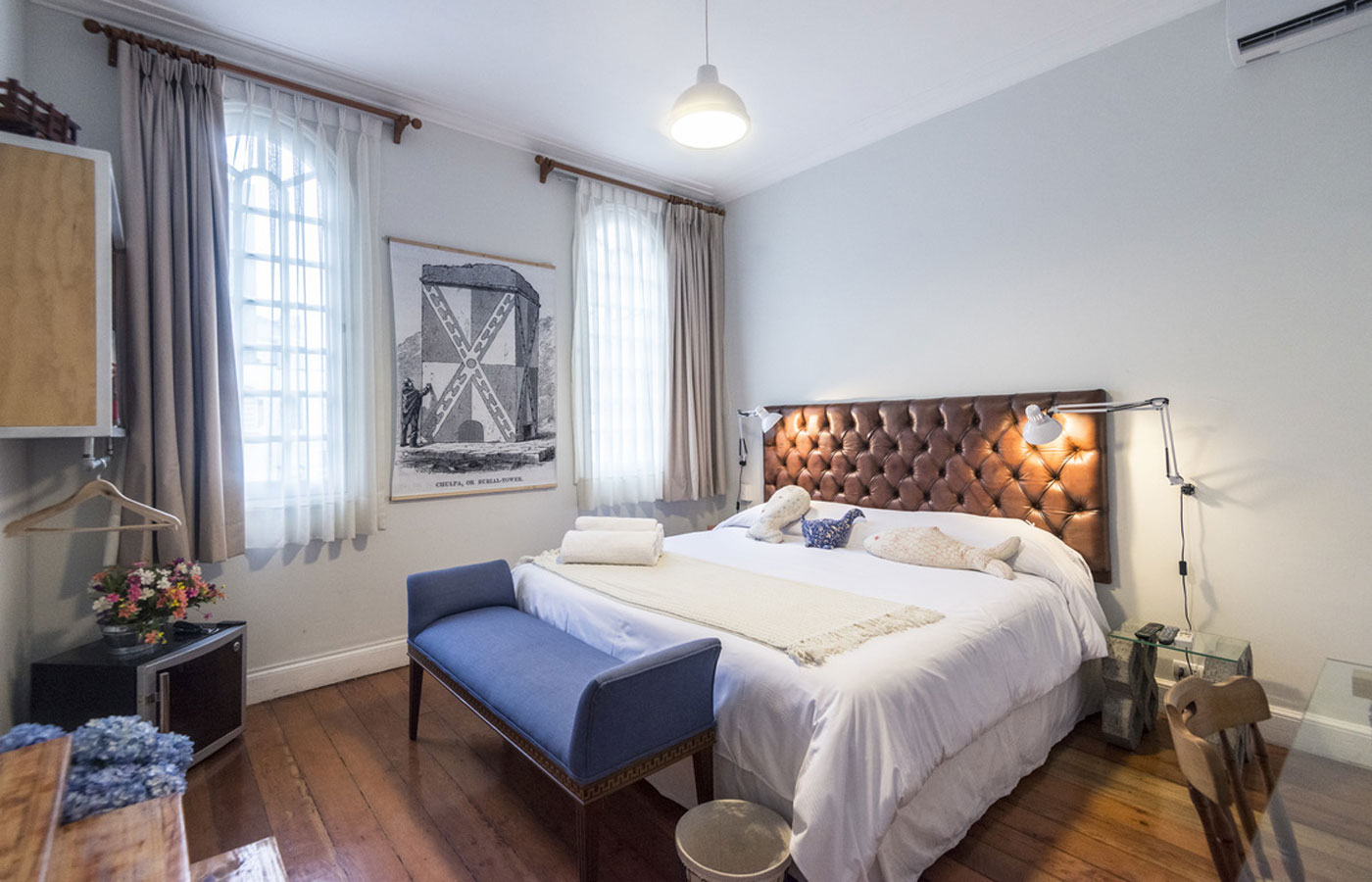 Autor i

The Hotel de Autor is a homely 4-room bed and breakfast in the district of Miraflores. Set back from the main street in a quiet cul-de-sac, the hotel combines laid-back informal service with accommodation that is well put together and inviting. Ideal for those looking for something a bit different to the large hotel chains, the Hotel de Autor is a great little base for a couple of nights in Lima. Located just off the Avenida José Larco in Miraflores, the Hotel is within walking distance of the Parque Kennedy, Larcomar and the Parque del Amor. The hotel is set back from the street in a gated enclave, which it shares with four other houses. This gives it a quiet and secluded feel, despite being in the heart of bustling Miraflores.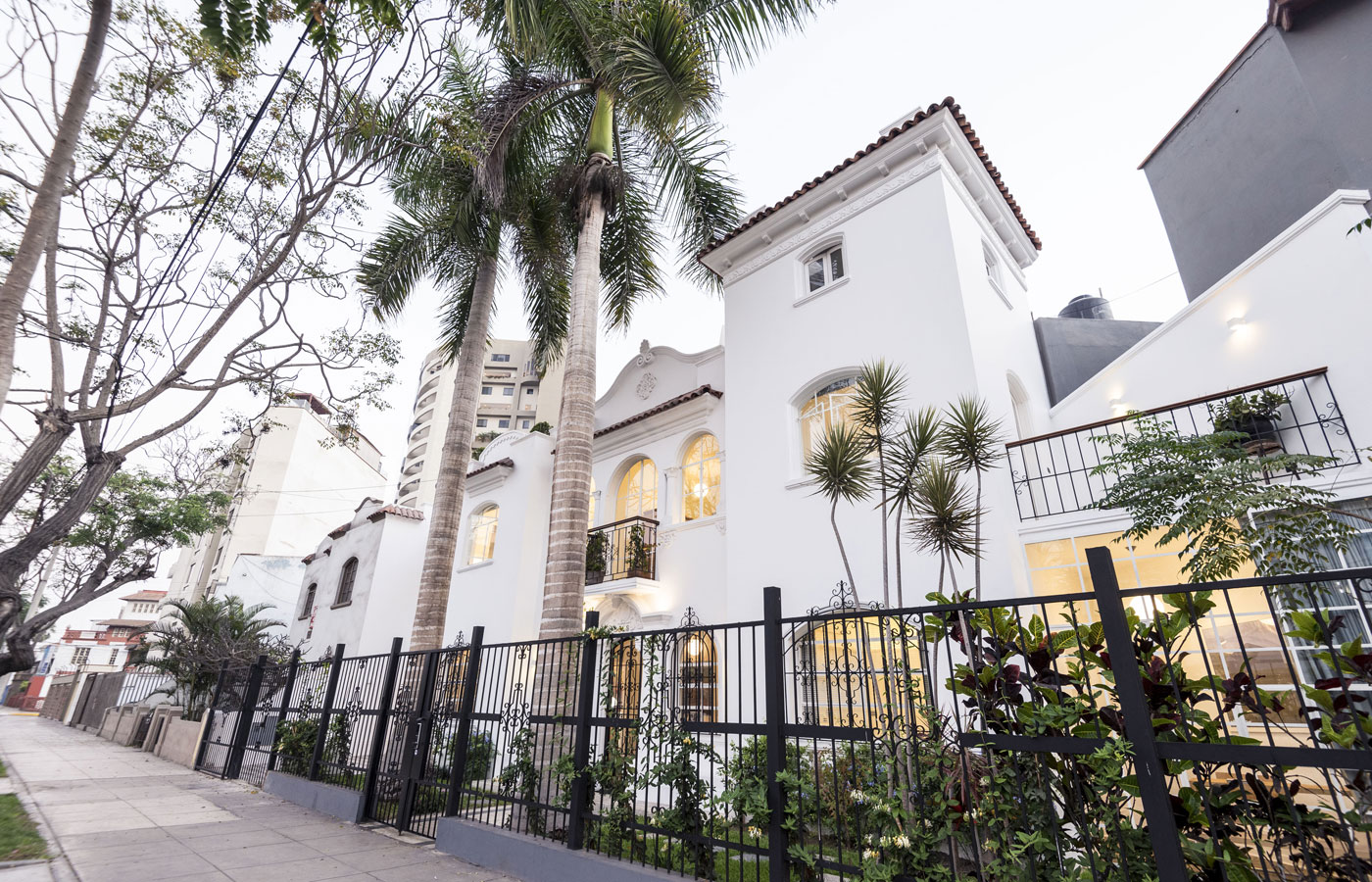 Autor ii

Hotel del Autor II is a charming hotel nestled amidst a quaint barrio right in the centre of Miraflores. The building itself is an old house that has been converted into a stylish, boutique hotel. The team at this hotel always offers a warm welcome to their guests and the service is personalized with exceptional attention to detail. The décor is quirky chic with fresh, colours and charming design touches. Each room is equipped with cable TV and complimentary Wi-Fi. Enjoy the delicious Autor signature breakfast each morning and take tips on the bests things to do in Lima from the locals who know it best.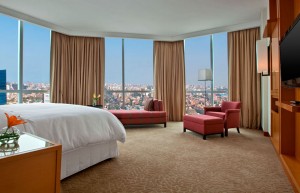 Libertador Westin Lima

Ideally located in Lima's vibrant financial and shopping district, the hotel is just 15 km from the Jorge Chavez international airport and minutes from a wide selection of restaurants, galleries and parks. This tall building offers great views of Lima from each room. The specious guest rooms and suites—featuring natural light and city views—are beautifully designed to ensure that you will leave feeling better than when you arrived. Signature Westin amenities such as the sumptuous beds and heavenly showers allow you to quietly recharge each day and night so that you can make the most of your time in Lima.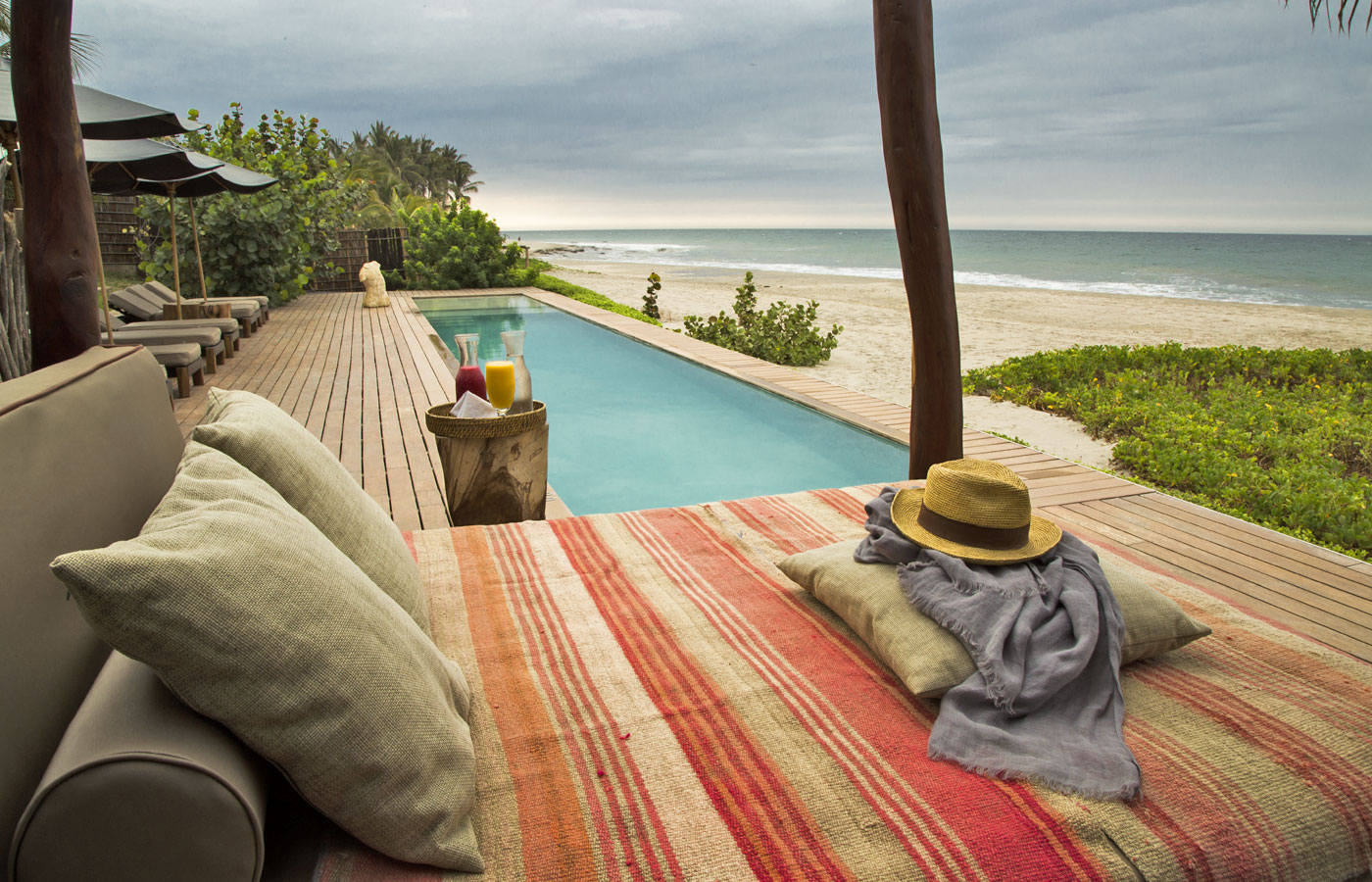 KiChic
Situated right in front of the beach, and less than two miles from the surfing town of Mancora, KiChic is perfectly located for a holiday on the Peruvian coast. This modern, boutique hotel offers guests an outdoor pool overlooking the ocean, terrace, garden, bar, a la carte restaurant and free WiFi. Each room is decorated in a simple, authentic style with white washed walls and thatched roofs. They all feature a shower, hairdryer, complimentary toiletries, air conditioning, TV, minibar, super soft 300 thread cotton linen and bamboo fibre towels, bathrobes and either a garden or sea view. This unique mix of contemporary design and a laid back beach vibe is the ideal way to end a holiday of exploration in Peru.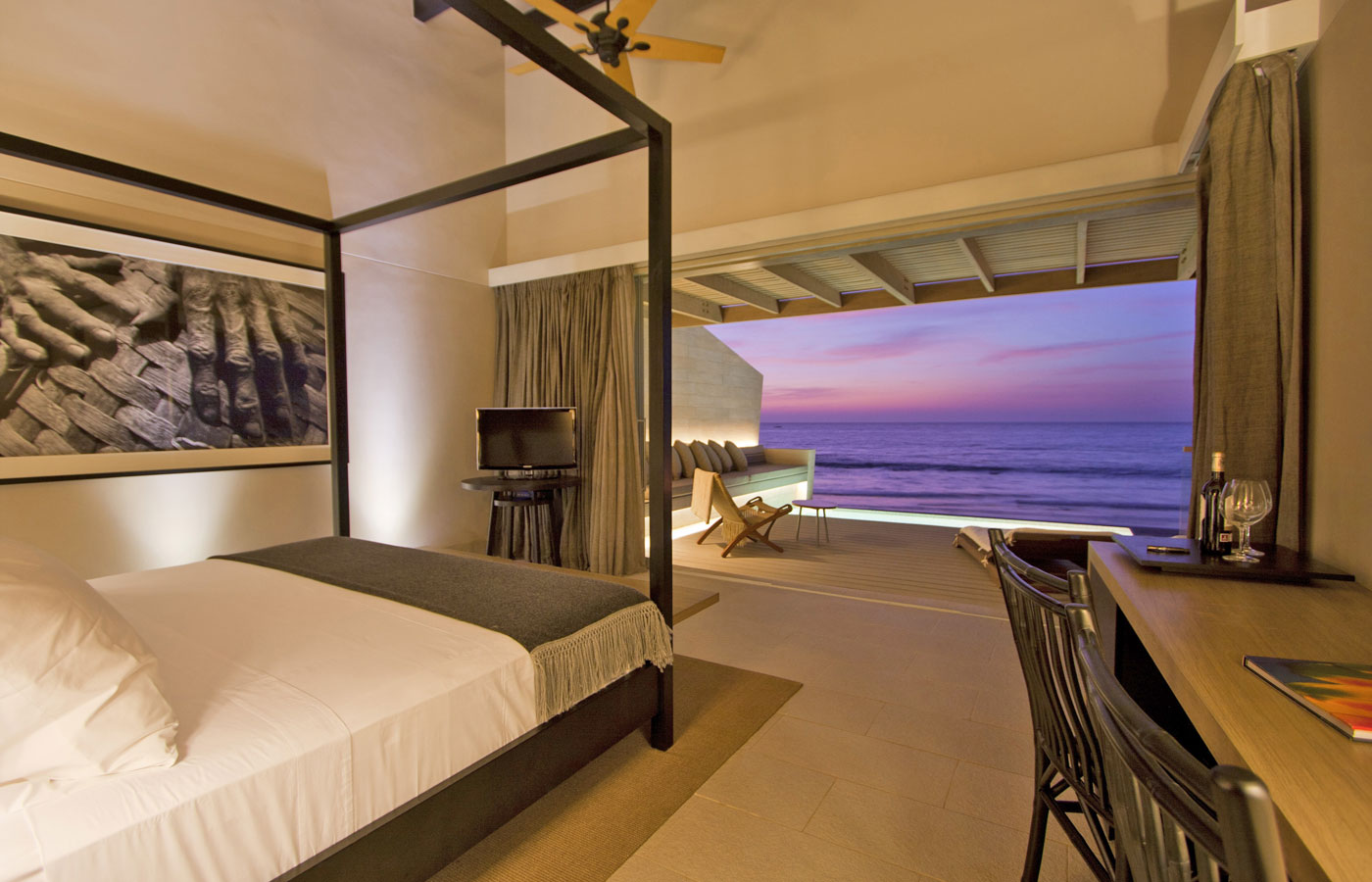 Arennas

Located on the hot, dry coastline of Peru, this hotel serves up a generous helping of sheer luxury. Arennas was born 22 years ago to receive travellers looking for the sun of Peru's northern beaches as well as the adventure of a fun and natural destination. Today, Arennas has reinvented itself to provide guests with a space where relaxation, pleasure, luxury, and comfort combine to offer a different experience, in a place where nature abounds and the modern premises blend to transform a unique destination in to an incomparable paradise in front of Las Pocitas Beach.