Medellin is a city with a violent past. Home to the notorious drug baron, Pablo Escobar, it owes much of its history to him and his empire for both good and bad reasons.
Escobar was born and brought up and finally killed in Medellin. A child of the slums, he rose through life, becoming rich and powerful through the sale of cocaine. His name was synonymous with drugs and violence at a time when Colombia as a country meant that to many people. Kidnappings were common and other countries readily absorbed the tonnes of cocaine produced and smuggled out each year.
For all his nefarious ways, Pablo Escobar was also seen as something of a hero, particularly amongst the poor. He did much for these sectors of society and spent a lot of money improving certain areas of the city and the lives of the poor. Nowadays tourists can visit his old house and his 'zoo', the remaining wild animals that he kept at his palatial residence.
Medellin today is a very different place. Fear and violence do not reign supreme and Colombia as a country has cracked down hugely on the drug trade. It is now a safe and enchanting country and for us, one of Latin America's highlights.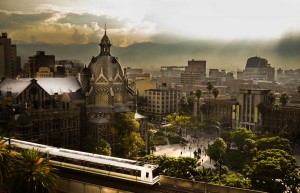 The city has become a vibrant and appealing place to spend a few days. The cable car system is a great way to travel and enjoy splendid views. Restaurants and bars abound and it is particularly popular with a young crowd as a number of bohemian neighbourhoods and unique places have opened up.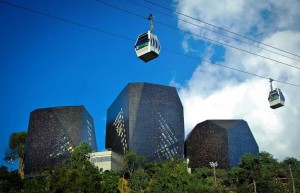 Top recommendations are a bike tour that really helps you to get to know the city and take advantage of the sunny weather, a private Tango lesson where you can learn the basics of this classic Latin American dance and a trip to admire the Botero sculptures in Plaza Botero.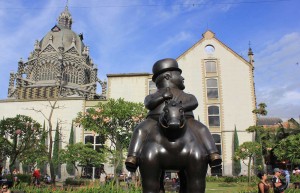 Outside of Medellin Guatapé makes for a delightful day trip. The drive is around two hours and will take you through gently undulating countryside to the first stop at the striking El Peñol, quite simply a rock protruding from the earth with 659 steps built into the side. The climb is exhausting but the views at the top are well worth it and nothing short of spectacular as you gaze down on a myriad of lakes and small islands surrounding the rock.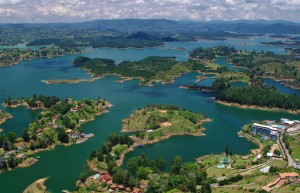 Guatapé itself is a charming town and famous for the brightly painted buildings and colourful frescoes that depict daily life in this town. It is easy to spend a couple of hours here, wandering the streets and admiring the beautiful colours before stopping for lunch of fresh trout in a restaurant overlooking the port.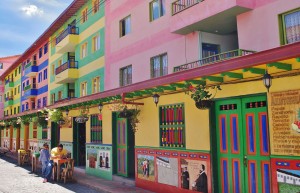 For more information about any of the destinations in this blog or to discuss a trip to Colombia, please get in touch with the team at Humboldt Travel.