The Andes mountains run an astonishing 7000km down the length of South America, crossing 7 of the continents 13 countries. Hidden in the Ecuadorian portion of these world-famous peaks is Hacienda Piman, a serene and beautifully restored 17th century building which has thrown open its doors to guests.

---
Tiny compared to it's continental fellows, mainland Ecuador is often overlooked by travellers or overshadowed by it's famous islands, the Galapagos. However, in this little slice of Latin America, one can find impressive cloud forests, thick jungle, a whole avenue of volcanoes and high altitude lakes. Hacienda Piman is a great base from which to start exploring this many-layered country due to it's excellent location, just 2 hours from the capital city of Quito.
Inside, the rooms which feature exposed brick walls are adorned with antique furniture and ancient paintings, all of which reflect the history of the building. There is a pool and pristine gardens to enjoy, along side a restaurant serving wonderful home cooked meals. Fresh fruit juices, Andean soups and quinoa dishes are a speciality and all served by friendly, attentive staff. Taking time to relax at the hacienda is highly recommended, but also allow time to indulge in one or more of the exciting activities on offer. Guests can enjoy mountain biking, wildlife watching (including the opportunity to spot the rare spectacled bear), ecological tours to the unique paramo habitat or visits to the nearby Afro-Ecuadorian communities.
As an unusual and exciting destination, Hacienda Piman has something to offer everyone.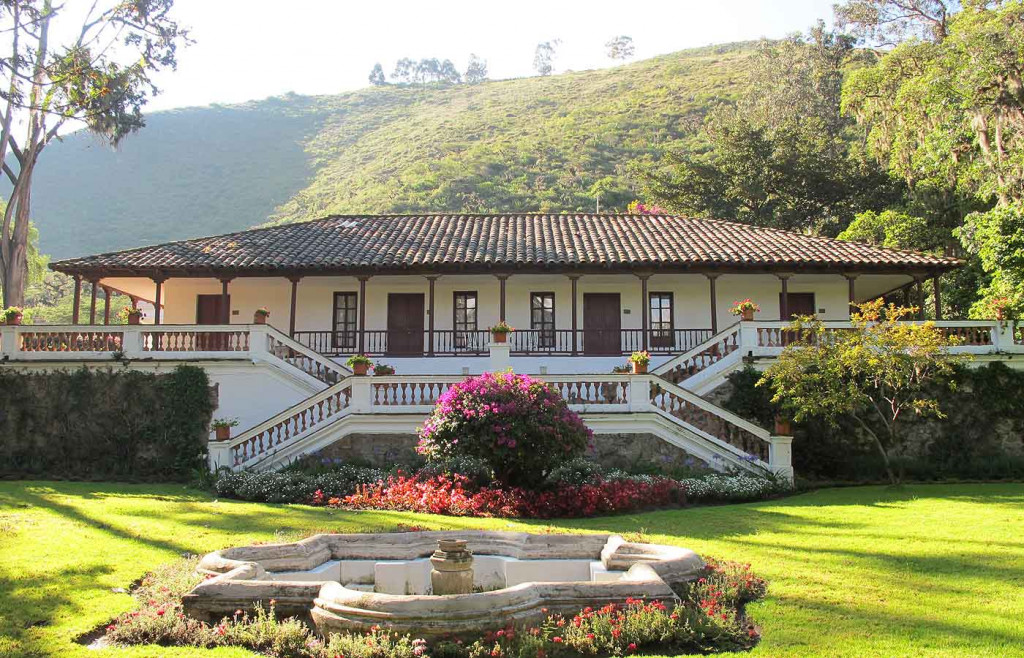 ---
NAME: Hacienda Piman
LOCATION: In the northern Andes of Ecuador, around 2 hours from the capital Quito.
ROOMS: Combining traditional and modern styles, the 17 rooms are split across the traditional building and the new, contemporary bungalows which have been tastefully styled.
FOOD & DRINK: A team of chefs produce the most mouth-wateringly delicious home cooked food with regional favourites mixed with more well known dishes.
OUTSTANDING FEATURE: The effort that has gone into restoring this fabulous hacienda is impressive. Dating back to the 17th century, this unique building has been carefully brought back to it's former glory, and with finishing touches such as antique paintings and furniture.
BEST FOR: Those seeking solitude and a luxury holiday with a difference.

MUST DO ACTIVITY: The hacienda can organise an excursion to visit a variety of viewpoints with the hope of spotting the endangered spectacled bear which lives in this region.

---
Rooms at Hacienda Piman are classic and comfortable.
The traditional exterior and immaculate gardens.
The main building is a modern work of art.
---
Would you like to visit Ecuador? Simply contact us for more information and let us create a tailor made holiday for you.