Bolivia In Depth

For those seeking a more in-depth experience of Bolivia's wild scenery and quaint historical cities, this trip takes you beyond the ordinary.
From the verdant jungles of the Amazon and the tropical savannahs of Chiquitania, to the snow-capped peaks of the wild Andes and the crystalline beauty of the Uyuni Salt Flats – Bolivia's geographical diversity is hard to comprehend. This two-week trip begins in the vibrant business city of Santa Cruz de la Sierra where you will be able to explore forgotten Jesuit Missions, colonial architecture and enigmatic pre-Inca ruins with your guide before flying on to Sucre, Bolivia's constitutional capital. Enjoy a couple of nights exploring this stunning colonial town, where Bolivia's independence was declared in 1825, before embarking on a tour of Southern Altiplano's dramatic scenery. Visit Potosí, once the richest city on earth; the Salar de Uyuni; the Eduardo Avaroa Andean Fauna Reserve; and the incredble Sajama National Park before finishing your holiday with two nights in La Paz – the bustling Andean capital city overlooked by the majestic peaks of Mt Illimani.
3 nights in Santa Cruz de la Sierra at Hotel Los Tajibos with a private city tour.

Two full days of tours to Jesuit Missions and the ruins of Samaipata in eastern Bolivia.

2 nights in Sucre at the Hotel Parador Santa Maria with a private full day city tour.

1 night in Potosí at Hotel Coloso with a guided tour of the colonial city centre.
2 nights in Uyuni at Kachi Lodge with all meals and privately guided activities included.

1 night on the Southern Altiplano with the option of a luxury glamping experience, or a remote eco-lodge for accommodation.

One and a half days of touring the deserts, lagoons and volcanoes of the Southern Altiplano with a private guide.

2 nights of luxury glamping in the Bolivian high plains, with a tour of the stunning Sajama National Park.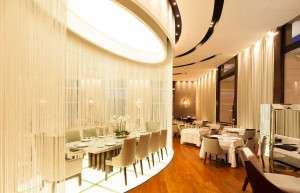 Santa Cruz

Arrive into the tropical city of Santa Cruz and transfer to your hotel for the next three nights. In the afternoon, head out for a relaxed city tour with your guide and visit South America's largest butterfly sanctuary.

Suggested accommodation – Los Tajibos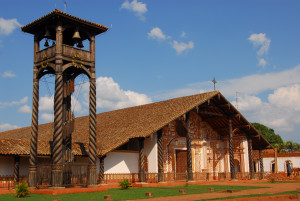 Jesuit Missions

Today you will drive outside of the city to explore the remote Jesuit Missions of the Santa Cruz region with your guide. These 18th century complexes are a testimony to the skill and creativity of the local indigenous people who built these picturesque tropical communes that skirt the forest of the Bolivian Amazon.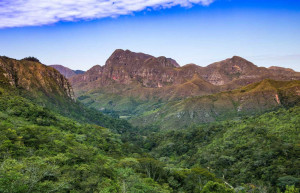 Ruins at Samaipata

On your last full day in Santa Cruz, you will visit the Fuerte de Samaipata archaeological site, the ruins of a once-grand Inca fortress.  This UNESCO World-Heritage Site is considered one of Bolivia's most important pre-Hispanic monuments.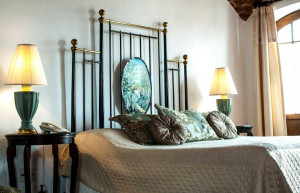 Sucre

Today you will board a short local flight to Sucre, a charming historical city where you will spend the next two nights of your trip. Sucre is Bolivia's joint-capital city where the country's Declaration of Independence from Spain was signed in 1825.

Suggested accommodation – Parador Santa Maria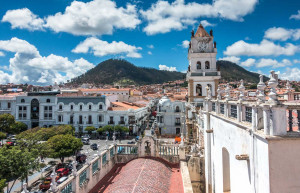 Tour of Sucre

Enjoy a private full day tour of this historic city with your local guide, visiting the Casa de la Libertad where Bolivia's nationhood was signed into existence, the Metropolitan Cathedral, the Church of San Lázaro and many other historical points of interest.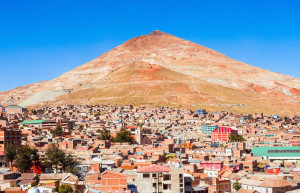 Potosí
Early this morning you will leave Sucre and embark on a tour of southern Bolivia, driving towards the city of Potosí where you will spend the night. Potosí is a quiet town these days, but in the 16th century was the wealthiest city on earth due to its gold and silver mines. Wander the streets with your guide, exploring faded colonial churches and the cobblestoned alleyways of this once-great industrial powerhouse.

Suggested accommodation – Hotel Coloso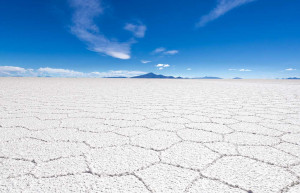 Uyuni
This morning you will continue overland from Potosí to Uyuni and be met by a representative of Kachi Lodge upon arrival. The rest of the day will be spent exploring the surreal landscapes of the Salt Flats and their surroundings with your private guide. All meals and activities are included during your time at the lodge.

Suggested accommodation – Kachi Lodge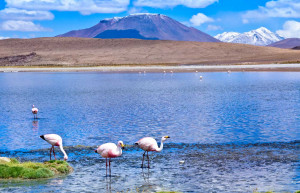 Exploring from Kachi Lodge

Enjoy a second full day of activities with your guide at Kachi Lodge in this region of otherworldly beauty.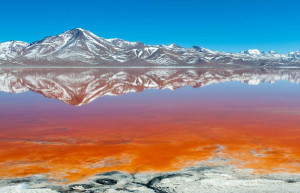 Eduardo Avaroa Andean Reserve
This morning you will be picked up by your guide and leave Uyuni behind, moving further south on the high plains toward the Eduardo Avaroa Andean Reserve, passing through striking deserts, colourful mountain lagoons and dramatic rocky valleys. This evening you can opt for a luxury glamping experience in the mountains, or for a one-night stay at a remote eco-lodge in the Siloli Desert.

Suggested accommodation – Tayka del Desierto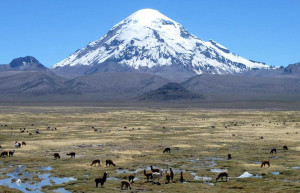 Southern Bolivia

Continuing on your tour of the rocky valleys in the south of Bolivia, you will make your way north through stunning and remote landscapes devoid of human interference. You will spend the night in a luxury glamping tent in amidst Bolivia's unspoiled nature.

Suggested accommodation – Overnight glamping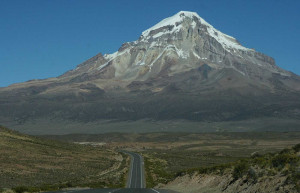 Sajama National Park

Today you will head toward the wild hills of the Sajama National Park on the border with Chile and spend the afternoon exploring with your guide. You will be able to interact with members of traditional indigenous communities and appreciate incredible Andean landscapes before settling down to make camp for the night, enjoying a cosy bed and luxury service in the middle of nowhere!

Suggested accommodation – Overnight glamping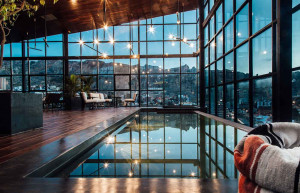 Explore the Lagoons and Montains of Sajama National Park

Today you will drive to La Paz, Bolivia's administrative capital, high in the Andes where you will spend the final two nights of your trip.

Suggested accommodation – Hotel Atix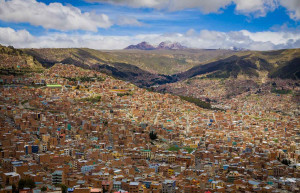 La Paz

Enjoy a fascinating full day tour of this vibrant and frenetic city, where the dynamic modernity of current Bolivian culture meets the ancient past of Bolivia's indigenous communities. Colonial buildings, expansive handicraft markets and an emerging food and drink scene are what makes this city so much fun – spend today getting under the skin of La Paz with your guide.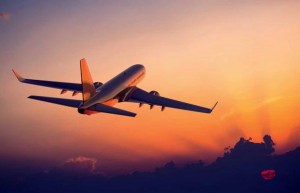 Fly home
Fly home from La Paz
The price for this itinerary is GBP £5,800. (pricing also available in US Dollars)
This is a per person price, based on 2 people travelling and sharing a room.
13 nights in luxury accommodation as listed above

Private transfers and tours with an English speaking guide and driver

All internal flights in economy class seating
International flights (discuss your specific requirements with us)

Any visas you may require
This is a guide price. Please enquire and we will provide a full personalised quote for you.  All our itineraries are tailor-made to your own requirements so can be modified however you wish.
Los Tajibos Hotel

Offering stylish, modern accommodation in this relaxed, tropical city, Los Tajibos is a lovely base for exploring the picturesque and cosmopolitan Santa Cruz de la Sierra.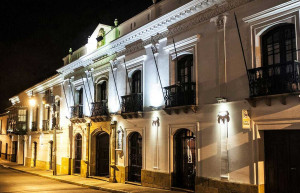 Parador Santa Maria
Whilst perhaps considered less luxurious than during its colonial zenith, the Parador de Santa Maria offers comfortable and elegant accommodation in the picturesque Bolivian city of Sucre.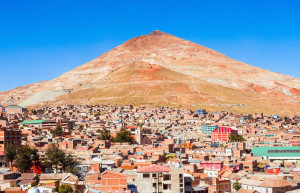 Hotel Coloso
The only Luxury hotel in Potosí, this hotel has everything you need for the night.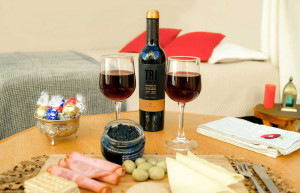 Overnight glamping
Offering the glamping experience of a lifetime, exploring the beautiful Sajama National Park from the comfort of a deluxe airstream campervan is something truly unique.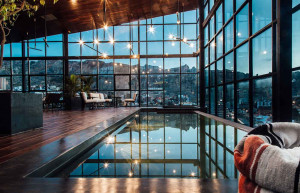 ATIX Hotel

ATIX is the first true luxury hotel in Bolivia. Offering sweeping views of the affluent Zona Sur district of the city and the Devil's Tooth mountain, this stylish modern design hotel is within an easy teleférico ride from the touristic attractions of Plaza Murillo and the city centre.