L'AUBERGE
The unique, timber framed building is the perfect place to spend a relaxing few days in Uruguay.

L'Auberge is a luxury 5-star hotel in beautiful Punta del Este. Each of the 35 rooms is decorated in its own individual style, perfectly blending the modern with unique antiquities and art. Some are located in the tower with a warm and cosy feel, some have Jacuzzis, fireplaces and private balconies. Many room offer breath-taking sea views. The hotel's gardens are one of the highlights and guests are welcome to relax with a book or take a walk amongst the pretty surroundings.
The outdoor pool, spa and gym offer varying opportunities for guests to relax and make the most of the hotel's facilities. The restaurant serves the best of Uruguayan cuisine, taking advantage of natural resources. The fish and seafood are all freshly caught and an outdoor barbecue is a favourite for lunch. Afternoon tea is served everyday with Belgian waffles as the speciality – the hotel has served these since 1948.
For a luxury hotel with old-fashioned charm and service, L'Auberge is an excellent choice.
SAMPLE LUXURY HOLIDAYS TO URUGUAY
Below are 3 sample itineraries of what you could do on holiday to Uruguay.
Contact us to create your own luxury holiday.
LOOKING FOR SOMETHING DIFFERENT?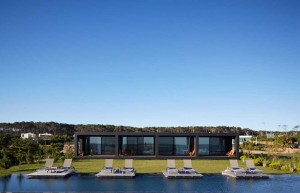 Bahia Vik

Bahia Vik is a luxury boutique hotel set on 10 acres of beach dunes on the Jose Ignacio peninsula. With views across the Atlantic Ocean and Playa Mansa and a sunset to rival all others, this is the perfect luxury beach resort in José Ignacio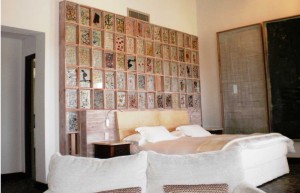 Estancia Vik

Estancia Vik is a luxury, boutique hotel, located 20 miles from Punta del Este in José Ignacio. Set in stunning surroundings and only one mile from the ocean, this hotel perfectly combines the best of the beach and the ranch.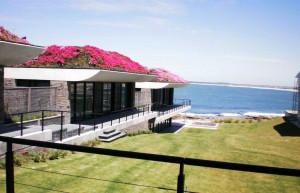 Playa Vik

Playa Vik is a luxury, private beach resort, in José Ignacio. A luxurious mix of design, art, exceptional service, this really is an exceptional hotel.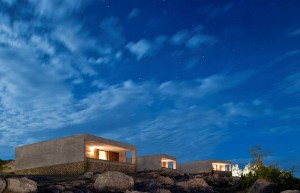 Hotel Fasano

Recently refurbished and boasting fabulous view, Hotel Fasano of Punta del Este is ideal for a luxury getaway to Uruguay.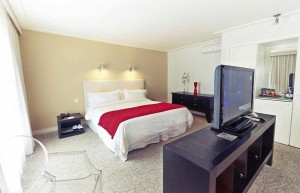 Awa
The Awa is a boutique, design hotel in Punta del Este; the first of its kind in the sought-after beach resort It is situated between Playa Brava and Playa Mansa and surrounded by verdant forest, creating an atmosphere of peace and tranquillity.