There are just a few months until the beginning of the 2016 Olympic Games which are to be held in Rio de Janeiro. Following on from the success of the World Cup in 2014, Brazil is all set to host the other biggest sporting event in the world and if the football tournament is anything to go by, it should be spectacular.
With people flocking into the marvellous city from the world over, Brazil is set to experience another increase in popularity as a travel destination. Rio de Janeiro is undoubtedly a highlight and a must-visit city for any trip to Brazil, but what else does this bountiful country offer for visitors who wish to explore further? Here we have compiled a list of what we believe to be the best experiences in Brazil for the traveller seeking more thrills after, or indeed before, the Olympic Games.
Adventure into the Amazon
The Amazon needs no introduction. This mighty river and rich rainforest are famous in their own right and offer wildlife enthusiasts an unforgettable experience. After the bright lights of Rio, the jungle will allow visitors to feel they have immersed themselves in nature too.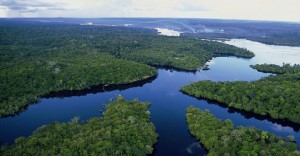 Recommended accommodation: Our pick would be Anavilhanas Jungle Lodge, which combines luxury and adventure through its stunning stilt-suspended bungalows in a tranquil setting at the edge of the Rio Negro. Tours are arranged daily and can involve canoe trips, visiting remote communities and spotting pink river dolphins, nocturnal safaris and piranha fishing.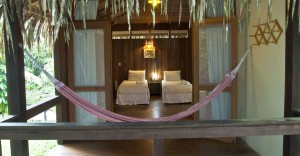 Travel information: 4-hour direct flight from Rio, followed by either a 3-hour car journey or a short sea plane flight to the lodge.
Be awed by Iguassu
Towering at 82m high and boasting hundreds of waterfalls, Iguassu impresses even the most well-travelled of visitors. Surrounded by lush forest, which is home to numerous birds and exciting wildlife, the falls aren't the only attraction here. Follow the boardwalks and you will see the majority of the park, but if you want a more personal experience, opt for a helicopter ride for a bird eyes view or take a boat trip under the falls themselves to really feel the thunderous roar of the water. The falls are within such close proximity to Rio, that the Olympics provide a perfect reason to visit.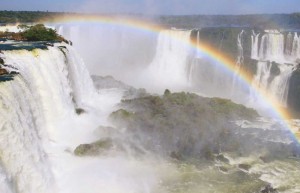 Recommended accommodation: Hotel das Cataratas. Situated inside Iguassu National Park, visitors can take a short walk from the hotel to view the falls when the park is closed to other visitors. The hotel itself is a stunning colonial building, with tropical gardens, a day spa, swimming pool and impressive suites.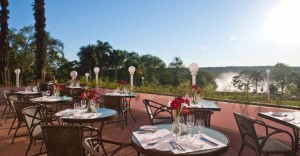 Travel information: 2-hour direct flight from Rio, followed by a 25-minute transfer.
Soccer in Salvador
If you want to continue the sporting theme, head to the charming city of Salvador which is hosting some of the Olympic football matches at its Arena Fonte Nova stadium. Salvador, capital of the state of Bahia, is a maze of cobbled streets and colourful colonial buildings. But it's not all city based sights – you can also wander along some of the most pristine beaches in the world, snorkel on coral reefs or get active with capoeira dance lessons.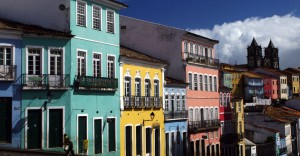 Recommended accommodation: Villa Bahia. Situated in the historical quarter of this UNESCO World Heritage listed city, the beautiful colonial flair and high quality gastronomic delights make this one of the best accommodation choices in Salvador.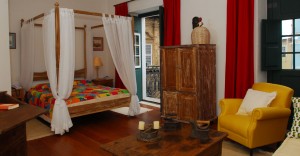 Travel information: 2-hour direct flight from Rio, followed by a 40-minute transfer.
Take to the skies in Jericoacoara
Take inspiration from the Olympic athletes and try a new sport. Jericoacoara, on the northern coast of Brazil, is the watersports mecca of Brazil. Until recently it was relatively unheard of, now the turquoise blue waters are often filled with kitesurfers and windsurfers who flock to this laid back slice of paradise to hone their skills. With no direct road access is by 4×4 only, which adds to the sense of escapism that many travellers crave.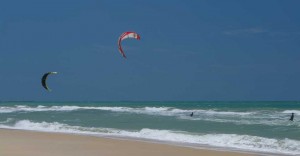 Recommended accommodation: Essenza Hotel. Exquisite suites with private pools and situated directly on the beach, the Essenza promotes the relaxed atmosphere that 'Jeri' is well known for.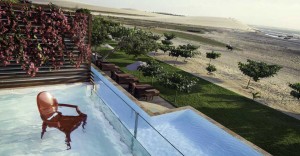 Travel information: 3.5-hour direct flight from Rio to Fortaleza, followed by a 4-hour drive.
Escape from it all at Baia do Sancho – the world's best beach
Crowned the world's best beach by Trip Advisor in both 2014 and 2015, Baia do Sancho is now officially on bucket lists worldwide, and it's easy to see why. Nestled in the Fernando de Noronha archipelago, visitors can also enjoy excellent scuba diving, dolphin spotting and walks through the forested islets – of which there are more than 20 waiting to be explored. This tropical wonderland could provide a perfect place to unwind after the excitement of the Olympic Games.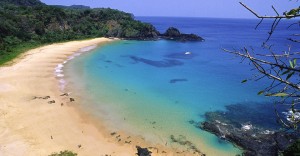 Recommended accommodation: Pousada Maravilha. A heavenly hotel with 360 degree views of the surrounding bays and islands. Private rooms and villas are sumptuously decorated, whilst the hotel employs a strict sustainability policy and unrivalled hospitality.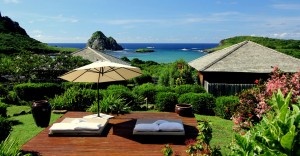 Travel information: 3-hour direct flight to Reciefe then 1-hour direct flight to Noronha.
Blow the budget
Chic and sophisticated, Trancoso will delight any traveller wishing to end an Olympic trip in style. Just a 2-hour flight north of Rio, the colourful streets and semi-deserted white sand beaches are a haven for sun seekers. Boutique shops, luxury hotels and exclusive bars line the streets and make Trancoso a highly luxurious destination.
Recommended accommodation: Uxua Casa. In line with the cosmopolitan destination that Trancoso is now renowned as, Uxua Casa is situated in the Quadrado, the picturesque, UNESCO-protected town square. It delivers on every level; 5-star service, organic spa, beach lounge and private 'casas' complete with pool.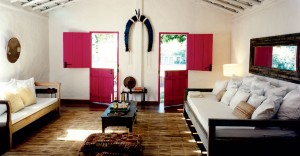 Travel information: 2-hour direct flight to Porto Seguro, followed by a 1-hour transfer
Track down jaguars in the Pantanal
The Pantanal is a huge swamp-like environment, home to some of the most elusive and fascinating wildlife in South America. From the end of June until October, the dry season, Jaguars are much easier to spot in this vast habitat. Coinciding perfectly with the Olympic Games, a trip into the Pantanal during August could be a fabulous way to extend your time in Brazil.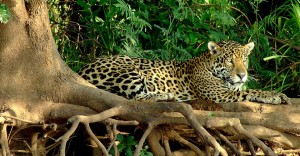 Recommended accommodation: the Caiman Ecological Refuge. Ideally located in 53 thousand hectares of ranch land, this eco lodge is a jewel of luxury in this enormous wetland. The lodge offers fantastic hospitality, private villas and an array of activities to maximise wildlife viewing possibilities.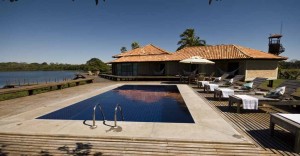 Travel information: 3-hour direct flight to Campo Grande, followed by a 3-hour car journey or a 45-minute light aircraft scenic flight.
Contact us to talk about your luxury holiday to Brazil during the Olympics.