Top 5 South American Spa Hotels  
One of the most important aspects of any holiday is the relaxation. For some, just being away from the routine of daily life is relaxation, others like to laze on a beach, wander round cities or spend time getting back to nature and for some, spas are where it's at. Most people love a spa, whether they want to just enjoy a massage at the end of a long day exploring or spend a whole day in a hammam, a spa adds the ultimate in relaxation to any luxury holiday. For some people, the spa is the focus of their whole break and there are many hotels now that cater for this, offering specialised programmes and wellness treatments.
South America has its fair share of spa hotels and here we run down our top five favourites. From luxurious beach hotels to volcanoes and natural springs, everything is here and combined with luxurious accommodation.
Uxua Casa, Brazil
Uxua Casa or 'Marvellous House' is exactly that. A stunning luxury design hotel in Brazil's trendy Trancoso with a fabulous spa. Trancoso is a beautiful town situated on the Bahian coast. Uxua Casa is the only hotel on the town's quadrado, a UNESCO-protected grassy town square lined with pretty pastel coloured buildings. Each of Uxua's 11 'casas' is individually decorated meaning that you have your own unique room complete with luxury décor, using materials from local artesans. The spa itself takes inspiration from different cultures including the Pataxo Indians who are indigenous to this region, the African slaves brought over by the Portugese and even the hippies who arrived in the 70's. The local Almescar tree produces a resin with an alluring, musky scent which is central to many of the spa's treatments which range from facials to scrubs and massages. Fitness is not forgotten and guests can book in for personal training sessions, use of the fitness room, Yoga or Capoeira classes. A favourite is the white clay lagoon trip where guests travel to a local lagoon and use the white clay as a body mask, a pure, organic ritual tracing back to the indigenous Indians. The hotel pool is lined with Aventurine quartz, used for its healing properties. With a restaurant offering delicious local cuisine and located in one of Brazil's most beautiful spots, you will not want to leave Uxua Casa.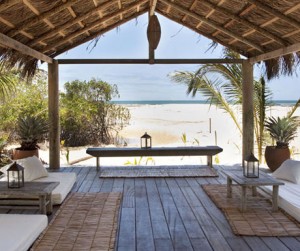 Aranwa Sacred Valley Hotel and Wellness, Peru
This luxury hotel on the banks of the Vilcanota river in Peru's Sacred Valley is a perfect escape for anyone looking for peace and tranquillity. Housed in a 17th century colonial hacienda and located in the beautiful Sacred Valley between Cusco and Machu Picchu, this Latin American spa hotel perfectly combines the Incan and Spanish cultures. A variety of rooms are on offer from Deluxe rooms in a separate building overlooking the gardens and original mansion through to Colonial rooms in the house itself, beautiful lake view rooms and a grand Presidential Suite complete with its own Jacuzzi, movie theatre and musical corner. The spa at this hotel is really something special. The largest in South America, it incorporates traditional Andean rituals and ingredients with the best modern day techniques. There is a mediation and yoga area and space for Andean rituals including Coca leaf reading, Incan sauna and cleansing. Other facilities include an oxygen and aromatherapy room, hydrotherapy pools, hyperbaric chamber and vichy shower treatment rooms. The restaurants provide the finest cuisine using local Andean ingredients and the pisco and sushi bar serving the traditional Peruvian cocktails and sushi with an Andean fusion twist are a real gastronomic highlight.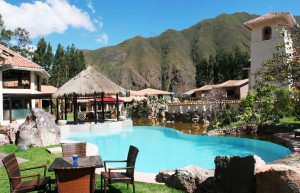 Tierra Atacama Hotel and Spa, Chile
Located in the Atacama Desert, this Chilean luxury hotel is an adventure spa in a stunning location. Guests are encouraged to explore the area before returning to the hotel for a range of relaxing treatments. From the Atacama salt flats to the surreally beautiful Moon Valley or the relaxing hot springs and natural geysers there are plenty of activities from which to choose. The spa is named Uma, the Aymara word for water and with the essence of revitalisation and rejuvenation this is exactly how you will feel after a few days at this luxury spa. Making use of volcanic mud, desert herbs and mineral rich salt, the treatments offer the best of the local area in true Latin American style. The restaurant serves fine Chilean cuisine, also using local ingredients and the rooms have floor to ceiling windows, allowing you to take in the stunning scenery. You will leave this hotel feeling infinitely more relaxed than when you arrived.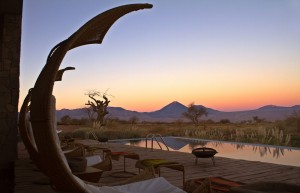 Llao Llao Hotel and Resort, Argentina
The Llao Llao Hotel and Resort in Patagonia is a Latin American spa resort with a difference. Located on its own peninsula and including an 18-hole golf course surrounded by the fabulous Patagonian scenery, it cannot be beaten on location or stunning scenery. The hotel rooms are split between the traditional, colonial style Bustillo wing and the more modern, Moderno wing. All have views of the lake, mountains or garden and many have their own balcony. Activities on offer at the hotel range from golf, water sports on the lake or cycling round the grounds. The spa is one of the best in Argentina with a wide variety of treatments and packages on offer. The health club facilities include relaxation room, body building room, Jacuzzi, sauna and outdoor infinity pool. In the spa you can choose from a few treatments during your stay or a range of packages from two to six days. Treatments are classified according to your need with specialities for athletes, shaping up or mums to be. Our favourites are Relaxation in the Mountains which includes herbal wraps and specialist anti-stress treatments and the One Day Beauty Spa which ensures you feel treated from top to toe. As Latin American spas go, this is one of the best and not to be missed on any tailor-made holiday to Argentina.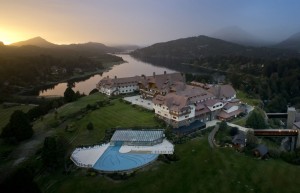 Tabacón Grand Spa Thermal Resort, Costa Rica
Voted as the best spa in Latin America on numerous occasions and part of the Leading Hotels and Leading Spas of the World group, this is a Latin American spa hotel not to miss. Situated close to Costa Rica's famous Arenal volcano, the Tabacón hot springs and beautiful rainforest, the hotel makes the best of these three natural resources to offer superb relaxation and spa services. Each of the 114 rooms is decorated with local handicrafts and makes the best of the natural resources while offering views of the rainforest or hotel gardens. The spa itself is really something special with most of the treatments offered in open air bungalows rather than an enclosed room and all inspired by the natural surroundings. The hot springs and waterfalls provide natural hydrotherapy with water heated from the Arenal volcano and infused with natural minerals from the earth. Some favourite therapies are volcanic mud wraps of scrubs using coffee and coconut. This is Latin American wellness at its very best.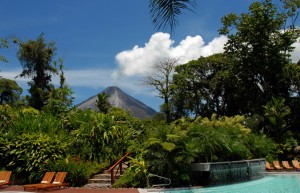 If you would like to book a spa and wellness holiday or just fancy including some of these hotels on a luxury holiday to South America, please get in touch to discuss your trip.