The tiny Central American nation of Costa Rica makes up for what it lacks in size with a wealth of outstanding natural beauty – perhaps nowhere more so than in the 'Blue Zone' of the Nicoya Peninsula. Humboldt Director Kirsty explores the activities and luxury accommodations that make this part of the country so appealing:
The Nicoya Peninsula on Costa Rica's northern Pacific Coast is one of the world's five Blue Zones. These zones are often in the news and are held up as beacons of health and longevity around the world. Regions with a generally healthy lifestyle and attitude to life, these celebrated areas most often have a high proportion of inhabitants in their 80s and 90s.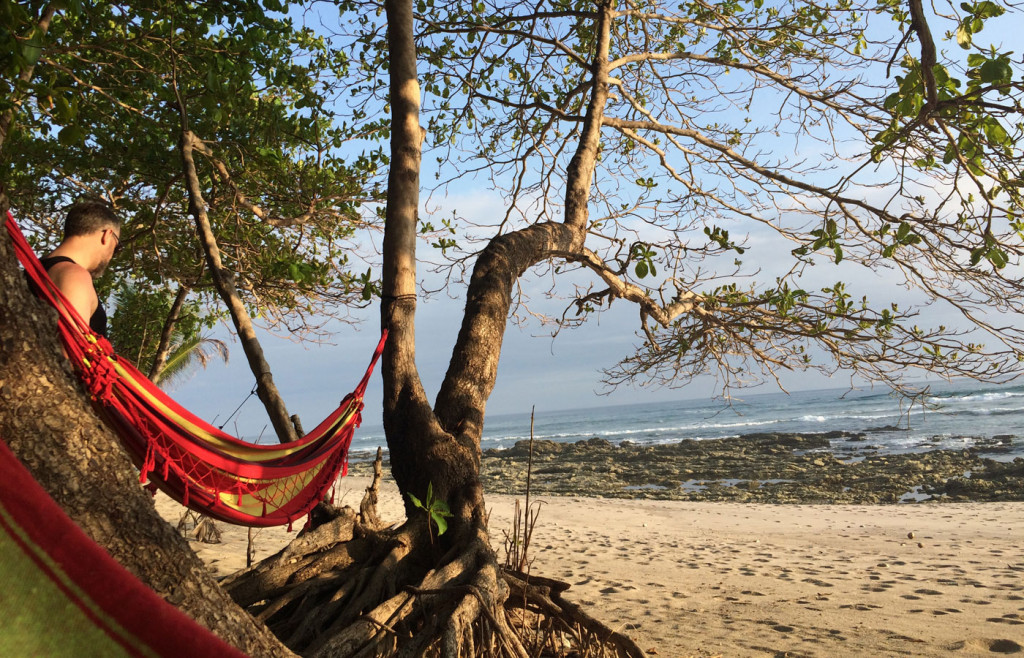 Costa Rica's Nicoya Peninsula is one such place and we think it is a delightful example of the ideal way to enjoy life. Travel anywhere in Costa Rica and you will hear the phrase 'pura vida' a hundred times a day. This literally translates as 'pure life' and for Costa Ricans is much more than just a turn of phrase – this is a philosophy that permeates every aspect of daily existence. They scatter the expression throughout the conversation and use it to show everything from enthusiasm to acquiescence.
Costa Rica is a charming, laidback and friendly country. It has no army, the highest literacy rate in Latin America and its citizens report a high level of satisfaction with life. Nowhere is pura vida more relevant than the Nicoya Peninsula. This little patch of land jutting out from the Pacific Coast is dotted with stunning beaches and boasts multiple national parks and marine reserves. One of the key elements of life in a Blue Zone is a constant level of moderate physical activity. With such surroundings, this is easily achieved on the Nicoya Peninsula and everything from surfing, snorkelling, diving, sailing and horse riding to a simple forest walk is available to enjoy.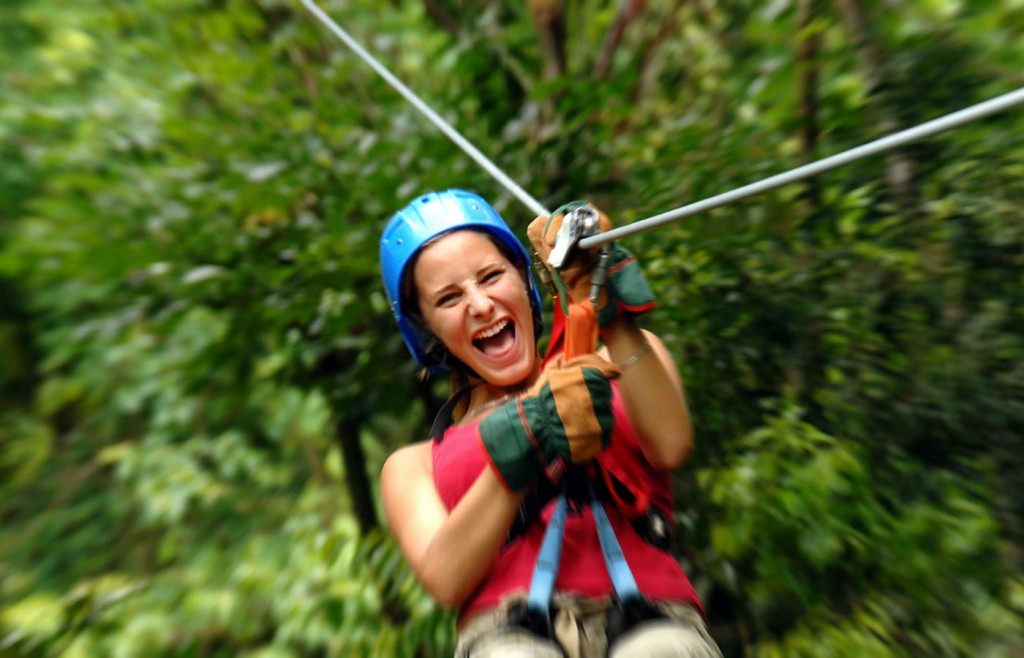 The food plays a big part in the longevity of Blue Zone inhabitants, being largely plant based. The Nicoya Peninsula is a key destination for yoga retreats and wellness holidays, serving delicious plant- based dishes. Meat does feature in Costa Rican cuisine and of course, fish is readily available along the coastline, but the climate lends itself to the cultivation of many crops and huge quantities of tropical fruits. It is easy to eat healthily and well in Costa Rica and for vegetarians and vegans, there is plenty of variety.
A sense of community is a strong theme in all Blue Zones, and this is will be one of the most charming aspects of your holiday in Costa Rica: the people and the warm welcome. Costa Ricans are cheerful, friendly people and there is a reason that it feels such a safe and peaceful country. There is a strong sense of community and family which continues to enchant any visitors to the country.
If you are considering a holiday to Costa Rica and in particular the Nicoya Peninsula, there are some beautiful hotels to consider. Have a read through our top pick to help you enjoy a dose of pura vida in this amazing Blue Zone: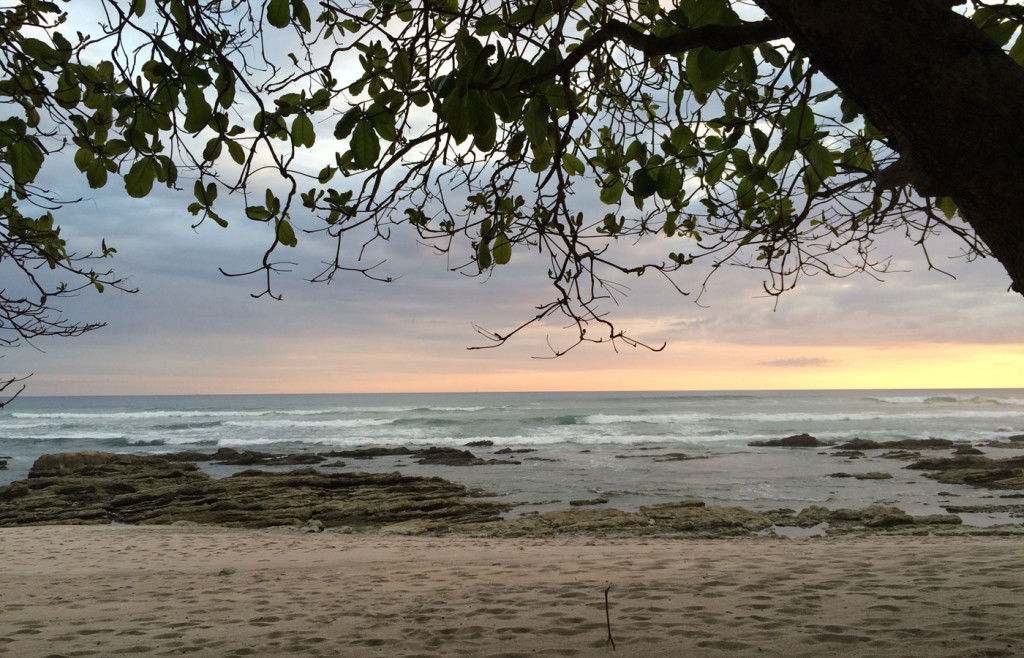 Casa Chameleon
Casa Chameleon is located just outside the charming surf town of Santa Teresa on the Nicoya Peninsula. This adults-only hotel is a short walk from the beach and features individual villas complete with a private plunge pool. There is a strong focus on the food here – all sourced, prepared and served in keeping with the Blue Zone characteristics. They use local, organic ingredients to prepare fresh dishes, cooking over an open fire and serving in a social atmosphere.  Wellness is also a key feature at Casa Chameleon and guests can indulge in a variety of massages and facials, enjoy a yoga class, pilates or weight training. Casa Chameleon is situated as such that guests can simply relax and enjoy the beach, private plunge pool or venture into town. For those wanting a little more activity, there is plenty on offer and the hotel can arrange ATV tours, horse riding or zip lining through the lush green foliage on a canopy tour.
Lagarta Lodge
Lagarta Lodge is the perfect combination of beach and wildlife on the Nicoya Peninsula. This boutique eco-lodge is located on its own private nature reserve combining two rivers, mangrove trees and perfect sandy beaches on the shores of the Pacific. The restaurant serves organically grown food which is locally sourced.  The nature reserve means guests can explore independently if they wish and learn about many of the plants and species found here. Relaxation is paramount at Lagarta Lodge and the two infinity pools are perfect for enjoying views over the ocean, rivers and tropical forest. Guests can enjoy a variety of treatments in the spa or venture further afield to explore this perfect slice of Blue Zone paradise.
Punta Islita
Punta Islita sets itself up as one of Costa Rica's most eco-friendly hotels and is a real Blue Zone haven. The eco-luxury hotel is a perfectly situated on the Nicoya Peninsula and, like its sister hotel El Silencio Lodge and Spa, makes the most of Costa Rica's luxury resources. The two restaurants use local produce to showcase typical Costa Rican dishes and flavours using lots of exotic fruits, local vegetables and freshly caught fish. The spa here is very special. Embedded in the jungle it combines beauty therapies with local herbal wisdom and traditional Costa Rican healing techniques. The infinity pool boasts one of the best ocean views, the perfect way to forget about the rest of the world as you immerse yourself in Costa Rican hospitality and the spectacular surroundings.
Nantipa
Nantipa is one the Nicoya Peninsula's newest hotels; a luxury beachfront property offering exceptional service. The name comes from the Chorotegan word for blue which weaves these Blue Zone surroundings through the hotel in the most beautiful way. The Chorotega were the tribe that inhabited the Nicoya Peninsula and the northwest of Costa Rica and beyond in pre-Hispanic times. Nantipa comprises of fifteen bungalows and suites scattered along the stunning beachfront. The restaurant is situated on the beach offering stunning ocean views while enjoying delicious food or cocktails crafted from Costa Rican fruits by expert mixologists. Nantipa is a cool, sexy slice of luxury in a magnificent location.
El Mangroove
El Mangroove is the place to be seen on the Nicoya Peninsula and has a hip, sophisticated vibe. The hotel is the closest beach resort to the Liberia international airport in Costa Rica meaning that within twenty minutes of landing, you can have your toes in the sand and your mind unwinding. El Mangroove is slick and contemporary and works well for families and couples alike. Guests can enjoy simply relaxing by the pool or getting out and exploring the surrounding area, on foot or on horseback, taking in beach or rainforest, surfing or trekking. Whatever you choose, it is pure relaxation in beautifully luxurious surroundings.
Are you planning a trip to Costa Rica? Read more about Nicoya and Guanacaste here, or learn more about Casa Chameleon, Lagarta Lodge, Punta Islita, Nantipa and El Mangroove. Contact us today to begin planning your bespoke luxury trip!