Cigars, Rum & Revolution
Cult-revolutionary heroes, the world's most famous cigars, and some of the Caribbean's finest rum. This two-week trip introduces you to the history behind these Cuban icons.
When one thinks of Cuba – what comes to mind? Sultry nightclubs with salsa and merengue music pouring from the open windows, lively jazz clubs and tropical cabarets, and certainly the faded opulence of the old cities' colonial façades. Beyond that of course: rum, cigars and revolution. Cuba's revolutionary trajectory since its Independence from Spain in 1898 has played a huge part in global history – the tense days of the Cuban Missile Crisis having been one of the defining moments of the Cold War. For a country so shrouded in mystery – perhaps it is surprising that the products of this quirky island have been avidly consumed worldwide. This immersive two-week tour will introduce you to the people and stories behind these Cuban icons: visit the site of Bacardí's first rum distillery, learn about traditional tobacco cultivation and cigar rolling in the pretty valleys of Viñales, and visit Santa Clara, where Che Guevara's military successes made him into a global icon.
3 nights in Havana at the Hotel Gran Manzana Kempinski with two full days of activities.

3 nights at Villa Secreta in Viñales with a tobacco tour, trekking, and a full-day Cuban cowboy experience.

3 nights in Santiago de Cuba at Villa Gaviota with city tours and a visit to the former Bacardí rum factory.
1 night in Camaguey at Encanto La Sevillana with a walking tour of the UNESCO protected old town.

2 nights in Trinidad at the Iberostar Grand Hotel Trinidad with a city tour and a full day tour of the Valley of the Sugar Mills.

2 nights in Santa Clara at Suite Florencia with a revolution tour of the historic city centre.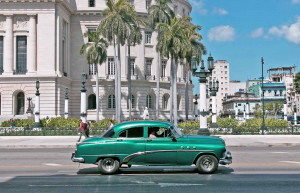 Fly to Cuba

Arrive into José Martí International Airport where you will be met by a guide and taken to your hotel by private transfer where you will spend three nights in the bustling city of Havana.

Suggested accommodation – Gran Hotel Manzana Kempinski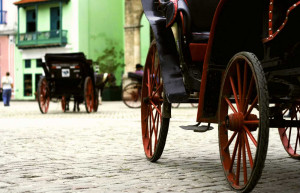 Havana

Explore colonial Havana with your guide this morning and learn more about the colourful history of this influential city's role on the world stage. In the afternoon you will enjoy a cigar-sommelier experience at a local café where a Cuban cigar expert will pair specially selected aged-cigars with fine locally produced rums.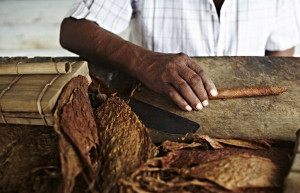 Tour of Havana

This morning, enjoy an illuminating culinary tour of local markets before spending the afternoon driving the streets of Havana in an open-topped classic American car. Your tour will focus on Cuba's revolutionary history and your guide will explain the evolution of Cuba's unique politics since the declaration of Independence from Spain.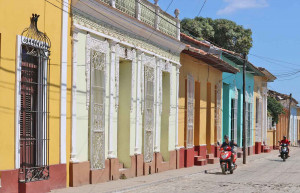 Travel to Viñales

Today you will leave Havana and drive into the countryside to Viñales. Upon arrival, enjoy a delicious local lunch and a tour of one of the traditional tobacco farms in the region, where cultivation methods have remained the same for centuries.

Suggested accommodation – Villa Secreta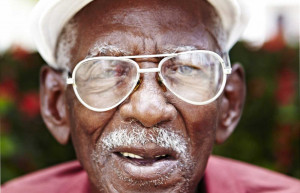 Tour of Viñales

Enjoy a day of cultural immersion in Viñales. You will trek through the valley scenery on horseback with local guides to the farm of the Miranda family to learn about their tobacco, coffee and rum business – with an opportunity to sample all three! A home-cooked lunch will be included, and you will have time to relax with the family on this picturesque farm.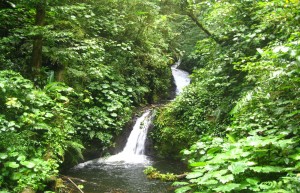 Trekking tour of Viñales
Enjoy a 4km trekking tour through the striking landscapes of rural Cuba made up of rolling hills, patchwork tobacco fields and picturesque country houses.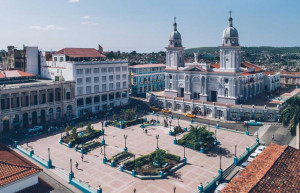 Fly to Santiago de Cuba

Early this morning you will transfer to the airport in Havana and you will board a local flight south to Santiago de Cuba where you will spend the next three nights.

Suggested accommodation – Villa Gaviota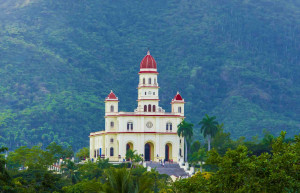 Rum tasting in Santiago de Cuba

Today you will enjoy a personalised city tour in the morning before heading to the Rum Museum after lunch. You will be able to learn more about the history of rum production on the island and will also visit the site of Bacardí's first rum factory.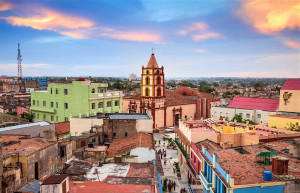 Camaguey
The next day, your expert guide will take you on a revolution tour of Santiago. This city played a key role in the beginning of the Cuban Revolution led by Fidel Castro, with the storming of the Moncada Barracks proving to be a decisive turning point in Cuban history. The evening will be at your leisure.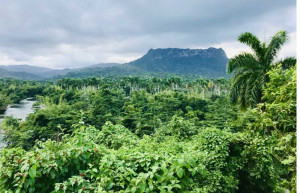 Camaguey
Your guide will collect you this morning in Santiago and transfer you to Camaguey in time for a delicious local lunch. In the afternoon, you will explore the cobblestoned alleyways of this lesser visited UNESCO World Heritage town centre and spend one night in the city

Suggested accommodation –  Encanto La Sevillana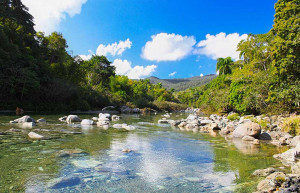 Travel to Trinidad

Today you will set off for Trinidad, arriving for lunch and exploring the old town with your guide in the afternoon. You will spend the next two nights in this stunning colonial city.

Suggested accommodation – Iberostar Grand Hotel Trinidad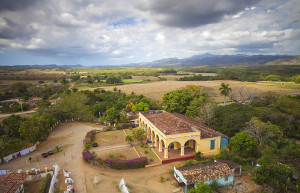 Tour of the Valley of the Sugar Mills

Your full day tour today will take you into the Valley of the Sugar Mills. Enjoy trekking on horseback through these green valleys where sugar plantations once reigned supreme. Your guide will offer illuminating insights into the dark history of this region's relationship with the slave trade as you explore the ruined plantation buildings and the crumbling mansions of the 19th century sugar barons.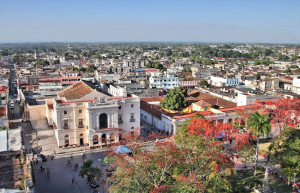 Travel to Santa Clara

Today you will transfer to the student-city of Santa Clara, a city long at the centre of Cuba's intellectual culture and revolutionary fervour. You will check in to your boutique hotel for the next two nights and have the rest of the day at leisure.

Suggested accommodation – Suite Florencia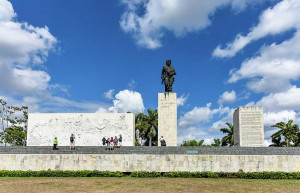 Tour of Santa Clara

Enjoy a revolution tour of Santa Clara, visiting Revolution Square and the Che Guevara Mausoleum which honours Che's defining battle against the Batista regime which took place nearby. Afternoon at leisure to explore the city independently.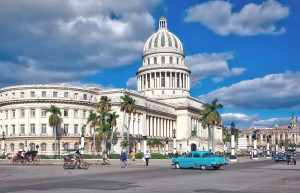 Transfer back to Havana

This morning you will return to Havana to spend one final night in the city. Your concierge can assist you with organising tickets to evening music and dance shows, as well as recommend the best places for your final Cuban meal!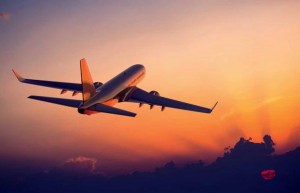 Fly home
Today you will transfer to the airport in Havana for your onward flight home.
The price for this itinerary is GBP £6,690. (US Dollar pricing also available)
This is a per person price, based on 2 people travelling and sharing a room.
15 nights in luxury accommodation as listed above

Private transfers and tours with an English speaking guide and driver

All internal flights in economy class seating
International flights (discuss your specific requirements with us)

Any visas you may require
This is a guide price. Please enquire and we will provide a full personalised quote for you.  All our itineraries are tailor-made to your own requirements so can be modified however you wish.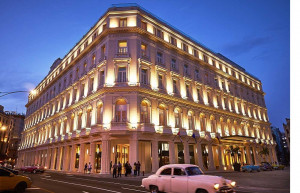 Kempinski
The Kempinski Hotel is a chic hotel offering elegant rooms, restaurants & bars, plus a posh spa & a rooftop pool in the heart of Havana near all the best restaurants, bars and live music venues.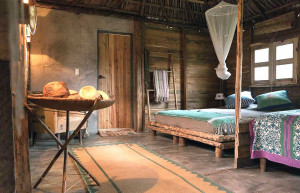 Villa Secreta

Villa Secreta offers rustic elegance set amidst one of the most beautiful sceneries in all of Cuba. Enjoy a stay in a private cabin in total seclusion surrounded by nature. The decor is upcycling chic, and the atmosphere is pure tranquility.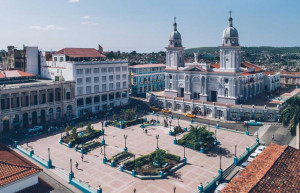 Villa Gaviota

Villa Gaviota (also sometimes known as Eastern Villa) is located in the residential area of Vista Alegre, a few minutes from the historical, cultural and commercial centre of the hospitable city of Santiago de Cuba.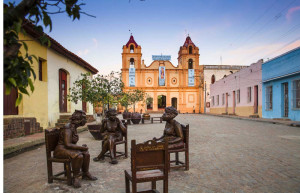 Encanto La Sevillana

An elegant boutique hotel in central Camaguey, Hotel Encanto La Sevillana is a colonial style hotel within walking distance of many of the city's most popular squares and attractions.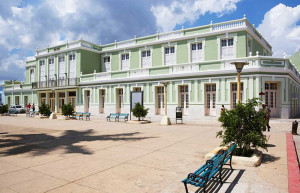 Iberostar Grand Hotel Trinidad
In the heart of Cuba, amid the perfectly preserved Spanish colonial settlement of Trinidad, old-world charm and wonder meet comfort and tranquility in the Iberostar Grand Trinidad's refurbished 16th-century World Heritage building.