Brazil's Gold Trail
Experience charming towns and cities and beautiful landscapes as you spend two weeks travelling through colonial Brazil following in the footsteps of the Portuguese gold rush.
Your trip starts in the colonial city of Salvador. You will spend three nights here in the best hotel in the city and enjoy a full day tour of the city with your private guide. From Salvador, you will fly to Belo Horizonte in the state of Minas Gerais. You will spend your first two nights in the charming town of Ouro Preto, meaning Black Gold. Spend this time visiting Ouro Preto and nearby towns, experiencing the best of Brazil's colonial architecture. You will then continue to Tiradentes and spend two nights here with a tour of the city. Next, you will continue further into Minas Gerais to spend four nights at the stunning Reserva do Ibitipoca. Remotely located in a spectacular area, enjoy nature walks, bird watching, yoga and delicious food.  Your trip will finish with four nights on the coast in Colonial Paraty. Relax and enjoy this gorgeous town and the beautiful beaches and islands around.
3 nights in Salvador at the Fasano Hotel with a private city tour

2 nights in Ouro Preto at Solar do Rosário with tours of the area

2 nights in Tiradentes at Solar do Ponte with a tour of the city
4 nights in Conceicao do Ibitipoca

Tours exploring the stunning Ibitipoca reserve

4 nights in Paraty at Casa Turquesa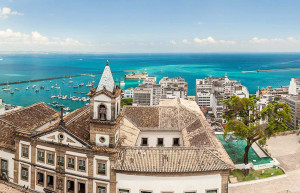 Arrive into Salvador
Arrive into Salvador where your private guide will be waiting to take you to your hotel for the next three nights.

Suggested accommodation – Fasano Hotel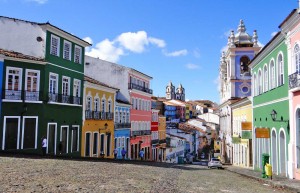 Explore Salvador

This morning your guide will collect you for a private tour of the city. You will take in the Pelourinho, the historical centre as well as the bay and port area. Lunch is included to give you a chance to sample the delicious Bahian cuisine.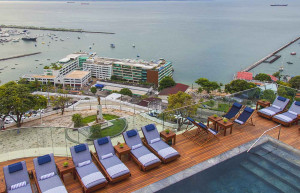 Free time in Salvador

Today is free for you to relax and explore Salvador independently.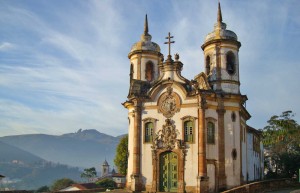 Travel to Ouro Preto

This morning your guide will collect you and take you to the airport for a flight to Belo Horizonte from where you will continue on to Ouro Preto for the next two nights.

Suggested accommodation – Solar do Rosário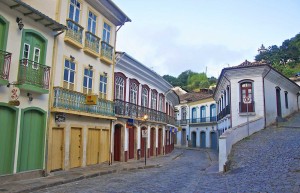 Discover Ouro Preto and Mariana

Today your guide will take you for a full day tour of Ouro Preto and nearby Mariana. These beautiful towns are fine examples of colonial architecture and history.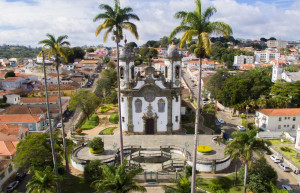 Travel to Tiradentes

This morning you will leave Ouro Preto and continue to Tiradentes. En route, you will enjoy a tour of two more charming towns, Congonhas and São Jão del Rei.

Suggested accommodation – Solar do Ponte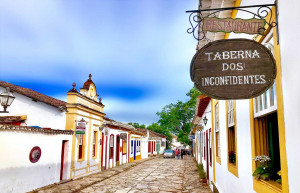 Relax in Tiradentes

Today will include a half day tour of Tiradentes with the afternoon free for you to spend as you wish.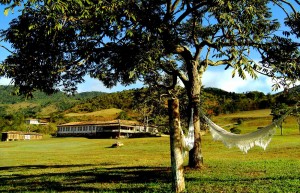 Travel to Tiradentes

This morning you will leave Tiradentes and continue to the remote Conceição do Ibitipoca.

Suggested accommodation – Reserva do Ibitipoca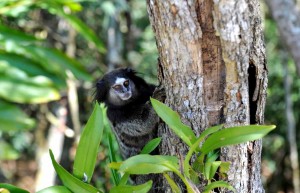 Free time in Ibitipoca

This time is free for you to enjoy the amazing Ibitipoca and surrounding reserve. Your guide will take you on some walks, enjoy picnics, horse rides or just relaxing with a book listening to the sounds of nature all around you.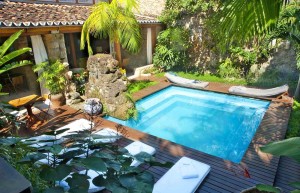 Travel to Paraty
Today you will leave Ibitipoca and travel with your guide to Paraty, located on the coast. Check in to your luxury boutique hotel for the next four nights.

Suggested accommodation – Casa Turquesa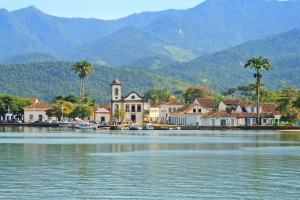 Explore colonial Paraty
These days are free for you to relax and explore as you wish. Visit beautiful Paraty, exploring the cobbled streets and pastel coloured buildings. You can visit the beaches nearby or hop on a boat to idyllic islands.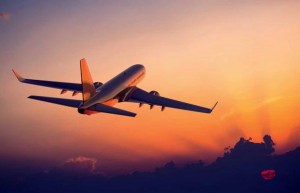 Fly home

Today your guide will take you to the airport for your flight home.
The price for this itinerary is GBP £6,810. (US Dollar pricing also available)
This is a per person price, based on 2 people travelling and sharing a room.
15 nights in luxury accommodation as listed above

Private transfers and tours with an English speaking guide and driver

All internal flights in economy class seating
International flights (discuss your specific requirements with us)

Any visas you may require
This is a guide price. Please enquire and we will provide a full personalised quote for you.  All our itineraries are tailor-made to your own requirements so can be modified however you wish.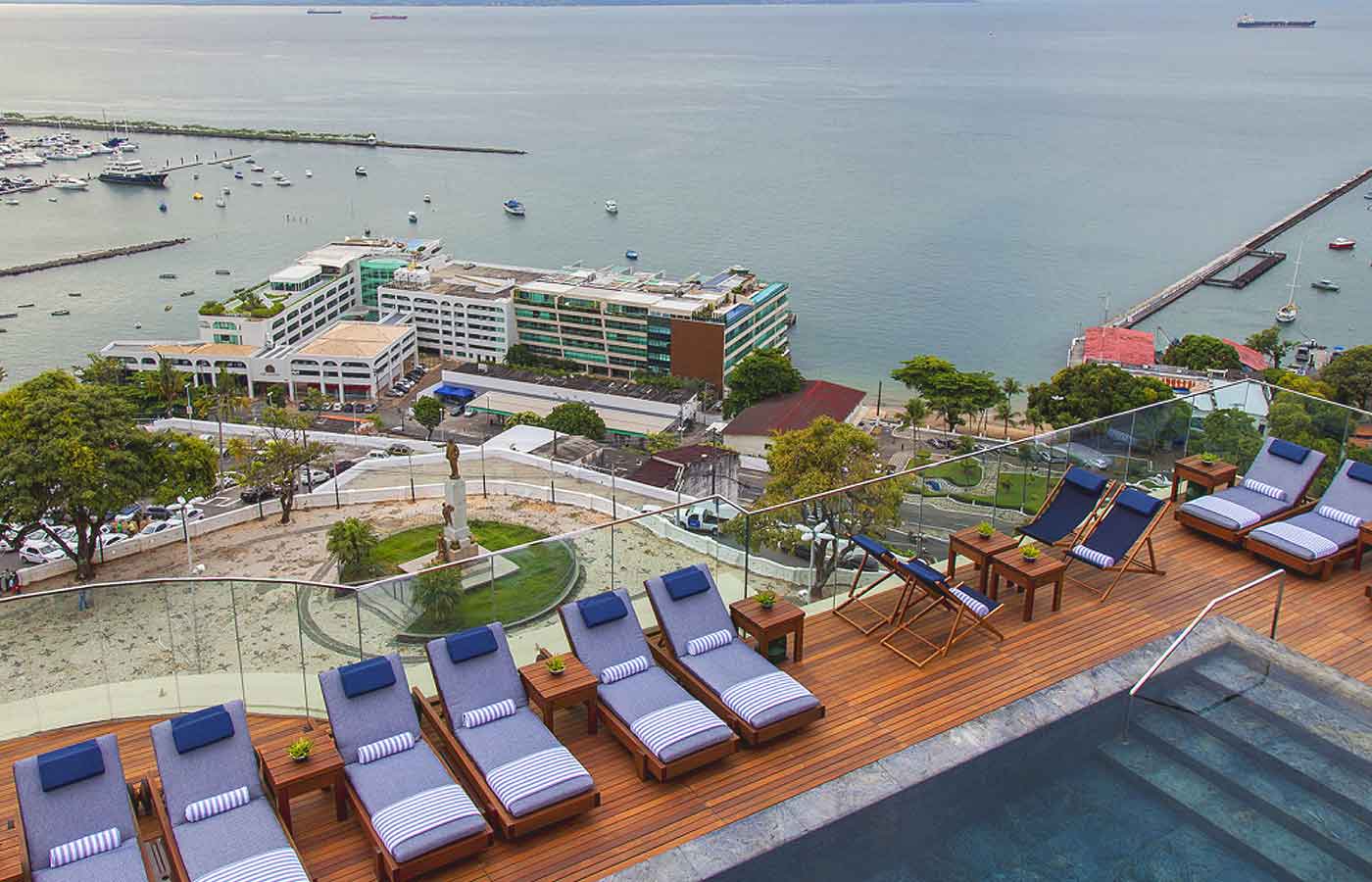 Fasano Salvador

The brand new Fasano brings a luxury concept to the exciting city of Salvador like no other hotel in the region. With a privileged location in Castro Alves Square, the historical centre of Salvador, and a stunning view over the Bay of All Saints the Fasano will appeal to all guests.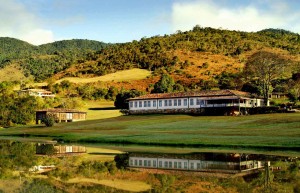 Reserva do Ibitipoca
The Reserva do Ibitipoca is a wonderful 4000 hectare private preservation project in beautiful surroundings and containing one of Brazil's finest small hotels perfect for a luxury retreat in nature. Located 3 hours north of Rio de Janeiro by car and easily reached from Juiz de Fora airport, the stunning Reserva do Ibitipoca offers visitors a slice of luxury in the Brazilian countryside.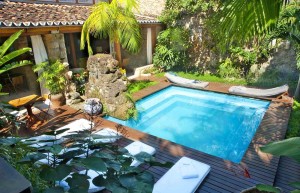 Casa Turquesa
The beautiful Casa Turquesa is situated in the colonial heart of historic Paraty and is a stunning property which combines charm and modernity to create a wonderful place to stay. The property is picture perfect and typically representative of Paraty's colonial past with its whitewashed walls and colourful windows and doors.