RINCON DEL SOCORRO
Rincon del Socorro is luxury boutique estancia located in the beautiful Ibera Wetlands in the north of Argentina.
Formerly a cattle ranch, it is now owned by the Conservation Land Trust who work to preserve the surrounding ecosystem, reintroducing species and supporting the natural environment.
Built in 1896, the building still retains its original architecture and many original features. Each room is decorated in a unique style and stone floors, polished wood, exposed beams and neutral colours all add to the colonial charm and authenticity of the place. Guests take part in a variety of activities during their stay here, departing early in the morning on foot or horseback to visit the reserve. Later in the day, they traverse the wetlands by boat, getting deep into the heart and up close with the birds and wildlife.
In the evening a night safari by 4×4 allows guests to experience wildlife they may not have seen during the day. It is also possible to take a light aircraft trip over the wetlands, experiencing from the air, areas that aren't accessible on the ground. The beautiful gardens of the estancia are filled with roses, azaleas and trees over 100 years old. Guests can take a walk around the grounds, swim in the outdoor pool or relax with a book.
Delicious, traditional cuisine is served in the restaurant, complete with open fire.
This is truly an engaging and authentic experience in a beautiful part of the country.
SAMPLE LUXURY HOLIDAYS TO ARGENTINA
Below are 3 sample itineraries of what you could do on holiday in Argentina.
Contact us to create your own luxury holiday.
LOOKING FOR SOMETHING DIFFERENT?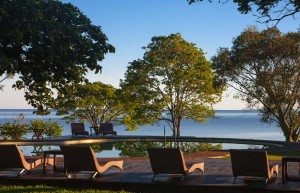 Puerto Valle Hotel

Puerto Valle Hotel offers its guests exclusive access to the rich biodiversity of the Iberá Natural Reserve. Located in a unique geographical location, this remote estancia is surrounded by wetlands and thick forests which house numerous species of bird and animal.