PALACIO TANGARA
Nestled in the Burle Marx Park, a 27 acre stretch of Atlantic rainforest on the outskirts of São Paulo, the Palacio Tangara is a renovated mansion opened in 2017 and can justly claim to be the most luxurious hotel in São Paulo, possibly even Brazil. 
Ideally located in a green haven surrounded by countless tropical birds and within easy reach of the business, leisure and culture district, this is the perfect place to experience all that São Paulo has to offer.  This impressive European style hotel reflects its location by bringing the inside out, spacious green terraces and large open plan spaces ensure your appreciation of the tropical environment. Design is key to the impressive nature of this hotel, local artist have created magnificent installations in the lobby and breath taking photographs of the Amazon are displayed throughout.
All bedrooms have views of the park, some from balconies or terraces. The hotel also offers 59 suites.  Brazilian designer Bick Simonato uses Italian design with calming shades of blue, beige and grey to ensure tranquillity and maximum luxury for your stay. Large beds, luxurious bathrooms and open space ensure that each bedroom offers a chic but comforting stay.
The hotel boasts two 25-meter swimming pools, both indoor and out. For those looking for further relaxation then the beautiful Flora Spa is ideal.  Offering numerous Sisley-Paris treatments including a phyto-aromatic anti-aging facials, massages and a flora bath.  There is also a state-of-the-art fitness centre.
The hotel excels in offering a fabulous culinary delight and exceptional customer service.  Overseen by French chef Jean-Georges Vongerichten, the hotel has a signature restaurant with an open kitchen and chef's table, a wine cellar run by Cassiano Borges, an expansive lobby and lounge bar and the intimate Burle Bar. Food is a perfect combination of European and Brazilian cuisine. Exquisite and unusual cuisine combined with sumptuous wines makes for a unique and privileged dining experience.  The intimate and sexy Burle Bar serves perfect cocktails and we highly recommend the divine passion whiskey sour.
SAMPLE LUXURY HOLIDAYS TO BRAZIL
Below are 3 sample itineraries of what you could do on holiday in Brazil.
Contact us to create your own luxury holiday.
LOOKING FOR SOMETHING DIFFERENT?
Our favourite luxury hotels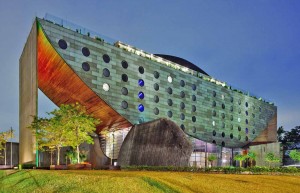 Hotel Unique 
Hotel Unique lives up to its name as one of the most iconic and desirable hotels in Sao Paulo.  Located on a spacious spot in the green Jardins district you are a short walk from Ibirapuera park and the Museum of Modern Art.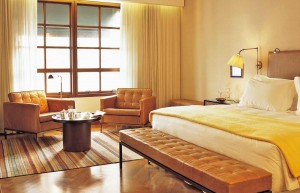 Hotel Fasano Sao Paulo
The Hotel Fasano Sao Paulo boasts prime position at the heart of São Paulo's exclusive Jardins neighbourhood.  This neo Art-Deco masterpiece by Rogerio Fasano has been the city's most luxurious and sought after hotel since its opening and lives up to its reputation as one of the most exclusive destinations in the city.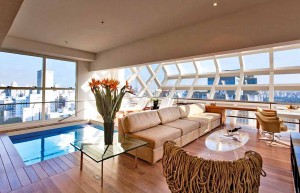 Hotel Emiliano Sao Paulo 
Located in the desirable Jardins neighbourhood of the city, the Hotel Emiliano Sao Paulo is ideally situated on the Rua Oscar Freire, the Rodeo drive of São Paulo. The hotel is within walking distance of designer shops and world-renowned restaurants, including the double-Michelin starred D.O.M.  This chic and luxurious hotel is designed around classic minimalist Brazilian style.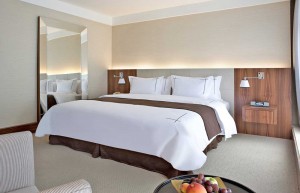 Tivoli Hotel

This contemporary tower hotel is located on a leafy back street in the safest district in the city. Ideally located close to the bustling business centre and Museu de Art de São Paulo and within walking distance of the exclusive Jardins district with it's designer shops and some of the best restaurants in South America.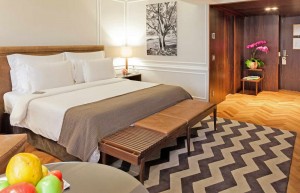 L'Hotel Porto Bay 
This European style boutique hotel is ideally located in Alameda Campinas, a tranquil and tree lined street. The fast paced and cosmopolitan Consolação and exclusive Jardins district, with luxury shopping and restaurants, are only a short journey away.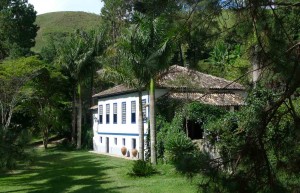 Fazenda Catuçaba
The Fazenda Catuçaba is a perfect rural hideaway, nestled amongst the hills between São Paulo and Rio de Janeiro. It's situated within 30 minutes from the historical town of São Luiz do Paraitinga, it makes the perfect 'getaway from it all' property and fits in perfectly on a holiday in Brazil between it's two biggest cities and in combination with the beaches of the Costa Verde.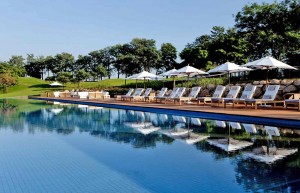 Hotel Fasano Boa Vista
The Hotel Fasano Boa Vista is located on the outskirts of the town of Porto Feliz in São Paulo state, 100 km from São Paulo city.. Designed by the renowned Brazilian architect, Isay Weinfeld, the hotel integrates the simplicity and nature surroundings of the country way of life to the refinement, excellence in service and sophistication of the brand.