GRACE CAFAYATE
Set within a valley surrounded by plains and mountains, with it's own wine estate, golf and polo club, the Grace is a very special hotel.

The Grace Hotel Cafayate is a luxury, boutique hotel in the stunning Calchaquí Valley just south of Salta. The accommodation ranges from rooms through to suites and private villas. All are decorated in crisp cotton with warm earthy tones, echoing the colours of the surrounding environments. Highlights are the private villas which are equipped with their own private kitchen, terrace and Argentinean barbeque.
Relaxation is high on the agenda at this hotel. Guests can choose from a round of golf with the mountains as a backdrop, watching a thrilling game of polo or an energetic game of squash. Enjoy a relaxing swim in the indoor pool or a massage or beauty treatment in the top of the range spa. Cuisine is central to Argentinean culture and nowhere is that more evident than amongst the vines and in the kitchens of this luxury hotel. The open kitchen allows guests to watch chefs preparing the best or Argentinean cuisine. Make sure to sample the wines produced on the estate, Torrontes, Malbec and Cabernet Sauvignon.
SAMPLE LUXURY HOLIDAYS TO ARGENTINA
Below are 3 sample itineraries of what you could do on holiday in Argentina.
Contact us to create your own luxury holiday.
LOOKING FOR SOMETHING DIFFERENT?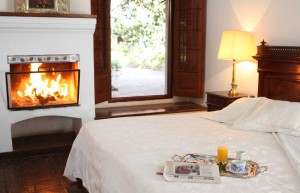 Estancia El Bordo de Las Lanzas
Estancia El Bordo de Las Lanzas is a beautiful estancia in the province of Salta. One of the oldest estancias in the country, it is believed to date back to 1609 and this tradition permeates the whole ethos of the hotel.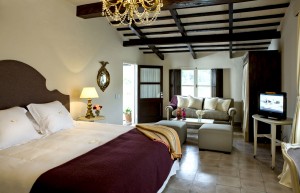 House of Jasmines

At the foot of the Andes, the Fenestraz family have managed to create a unique and romantic atmosphere that combines tradition and modern comfort in a supremely stylish manner.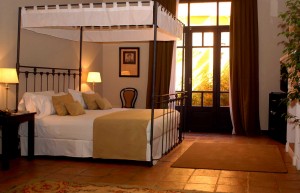 Legado Mitico

The Legado Mitico is a charming boutique in the historic district of Salta, close to main sights such as the baroque cathedral. The building is an old mansion house and it is this style which is the essence of the hotel.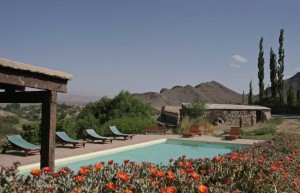 La Merced del Alto

At the foot of the Nevado de Cachi, in the stunning Calchaquí Valley, lies La Merced del Alto. An elegant hotel with stunning views, this is a perfect base for relaxing or exploring the local area, just south of Salta.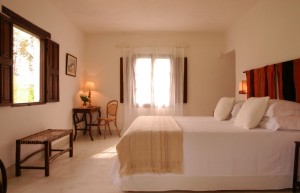 Finca Valentina

Finca Valentina is a real gem of a boutique hotel situated at the foot of the Andes just outside Salta in Northwest Argentina, less than two hours flight from Buenos Aires. A charming, refurbished country house, it maintains the local traditional architecture externally, but with the layout, light and comfort of modern living.