ESTANCIA HELSINGFORS
Estancia Helsingfors is a luxury lodge set in magnificent Patagonian surroundings.

The lodge started life as home to a Finnish settler, Alfred Ranström, in the early twentieth century. It still holds its original name after Alfred's hometown of Helsinki. Surrounded by lush woodland and in the heart of Los Glacieres National Park, this is the perfect place to experience Patagonia in luxury. The lodge only has 9 rooms, meaning that guests always receive personal and individual service. Decorated with elegant simplicity and perfectly blending Patagonian styles and traditions, each offers panoramic views to either Lake Argentino, Mount Fitzroy or the Andes mountains.
The restaurant serves fine Patagonian cuisines, using Patagonian lamb and delicious fresh trout as two specialties. The estancia's own wine cellar ensures that guests can take the best of Argentina's wines. Activities include trekking and horseback riding and trips to condor viewpoints and the beautiful blue lagoon. At the end of a long day exploring the area, guest can relax at the bar or by the large fireplace, soaking up the atmosphere and peace in this stunning location.
SAMPLE LUXURY HOLIDAYS TO ARGENTINA
Below are 3 sample itineraries of what you could do on holiday in Argentina.
Contact us to create your own luxury holiday.
LOOKING FOR SOMETHING DIFFERENT?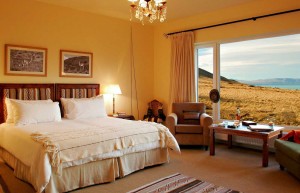 Eolo

The stylish and exclusive EOLO lodge is situated within a vast estancia of 4,000 hectares on the Argentine Patagonian steppe and is surrounded by what can only be described as a unique stage of spectacular nature.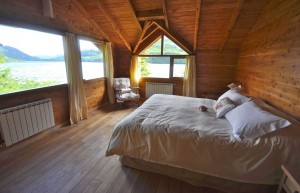 Aguas Arriba

In Argentinian Patagonia, located next to the Lago del Desierto, there is an exclusive and tranquil lodge named Aguas Arriba Lodge.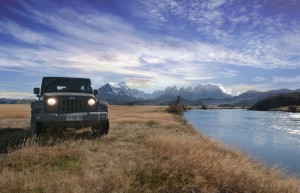 Patagonia Jeep Safari

Have complete freedom and sheer luxury on a private Jeep safari through the stunning landscapes of Patagonia.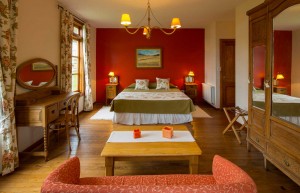 Estancia Nibepo Aike

Estancia Nibepo Aike is a charming, family run estancia in beautiful Patagonia. Started by a Croatian settler over 100 years ago, it has survived four generations and is still run by the same family where they breed Hereford cattle.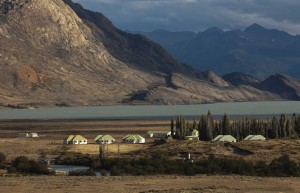 Estancia Cristina

Estancia Cristina is a charming property located in one of the most beautiful parts of Argentina. Founded in 1914 by an English family, the farm was passed down through the generations. Today, the owners strive to maintain the traditions and origins of this thriving farm.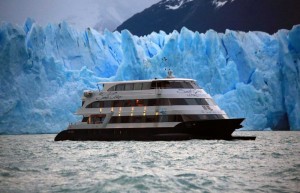 Cruceros Marpatag

Experiencing Patagonia by boat is the best way to ensure you get deep into the heart of this spectacular landscape. Marpatag offers cruises through the Glaciares National Park, surrounded by spectacular mountains, glaciers and woodland.