B.O.G. Hotel
B.O.G. Hotel is a luxury design hotel located in an exclusive area of Bogota. The only Colombian hotel to be part of the Design Hotels group, this is a real gem.
The hotel's design is inspired by the treasures of Colombia and Bogota with gold as a strong colour used throughout, the influence of Bogota's Museo de Oro and complimented with Emerald green and black. The 55 rooms range from standard through to suites and maintain the same design theme with strong colours, complimented by shimmering gold throughout.
Each room is equipped with safe, minibar, cable TV and Wi-Fi. The restaurant serves delicious cuisine with a strong Colombian influence. International flavours are included and all is complemented with a fine list of South American wines. The spa offers the perfect chance to relax after a day exploring the city of Bogota. Guests can enjoy a massage or relax and detox in the steam room.
SAMPLE LUXURY HOLIDAYS TO COLOMBIA
Below are 3 sample itineraries of what you could do on holiday in Colombia.
Contact us to create your own luxury holiday.
LOOKING FOR SOMETHING DIFFERENT?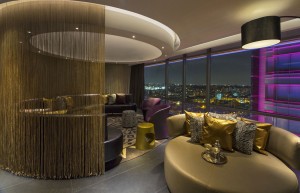 The W Hotel
Super stylish and with outstanding attention to detail, the W Hotel in Bogota is an exceptional place to stay. Contemporary and modern, arty and glamourous, this hotel boasts some of the most fabulous interior design in all of Colombia.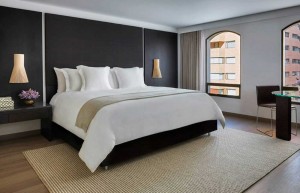 Four Seasons Bogota
The Four Seasons is a luxury 5-star hotel in Bogota's bustling Zona T. Offering everything you would expect from the Four Seasons name, this is a brand new hotel.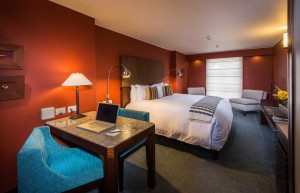 Sofitel Victoria Regia
A delicate mix of contemporary and classic design, this 5-star hotel offers guests an exceptional stay in the heart of Bogota.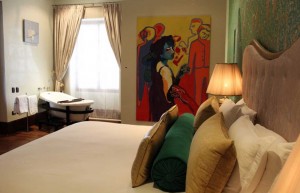 The Orchids
The Orchids is a unique and luxury hotel situated in the heart of the Candelaria in Bogota's historic old town. Named after the national flower of Colombia this is an exotic and fascinating hotel.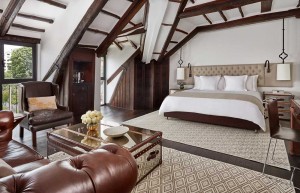 Four Seasons Casa Medina
The Four Seasons Casa Medina is a luxury 5-star hotel in the Casa Medina area of Bogota. Long established as one of the best hotels in Bogota, it is easy to see why.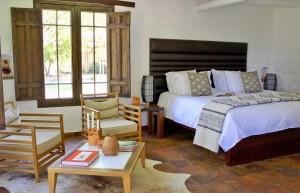 Hotel Casa Terra (Villa de Leyva)
Situated in the heart of colonial Villa de Leyva in Colombia, a four hour drive from the capital city Bogota, this pretty hotel reflects the charm and ambiance of the surrounding town and countryside.