HO CHI MINH CITY AND SOUTHERN VIETNAM
Discover a combination of cities, beach and river in Southern Vietnam. Enjoy the flourishing city of Ho Chi Minh and the charming French colonial vibe in Dalat. Take a cruise along the Mekong River or escape to some stunning beaches.
Often still referred to as Saigon, Ho Chi Minh City is an alluring mix of French and Vietnamese architecture and culture. Wide boulevards cross with arrow alleyways and grand cathedrals jostle with ancient pagodas and bustling street markets. Add to this vibrant food and arts scenes and you have an eclectic and exciting city.
For a more sombre glimpse into the history of the city, visit the Cu Chi tunnels and the War Remnants Museum for an account of Vietnam's recent and dramatic history.
Without doubt the most unique city in Vietnam is Dalat. The French colonial vibe is charming and the more temperate climate mean that it is known as the City of Eternal Spring. The mix of French and Vietnamese culture means that you can experience local people wearing berets as well as traditional Vietnamese dress. The surrounding countryside is beautiful, filled with waterfalls, lakes and evergreen forests.
Known as the Rice Basket of Japan, the fertile region around Can Tho is the cultural and commercial centre of the Mekong Delta. This part of Vietnam is famous for the floating markets where a huge variety of fresh produce is traded from traditional sampan boats. The rest of the city is worth exploring and offers a more laidback experience of a Vietnamese metropolis than Ho Chi Minh City. Head to the waterfront for some amazing street food stalls or enjoy the historic temples dotted around the town. Our favourite way to explore out of Can Tho is by bike. Enjoy cycling through the pretty countryside, stopping at quaint villages for an authentic experience of rural Vietnam.
For Vietnam's best beaches, the Nha Trang area is the place to be. Here you will find some of our favourite luxury beach hotels. Enjoy full relaxation in hidden coves away from the town. As well as soaking up the sun on the beautiful beach you can visit mineral mud baths and bathe in hot springs. This is also a great spot for diving and whether you want pure relaxation, wellness or a bit of activity, this is a gorgeous part of Vietnam.
WHERE TO STAY
Our favourite luxury hotels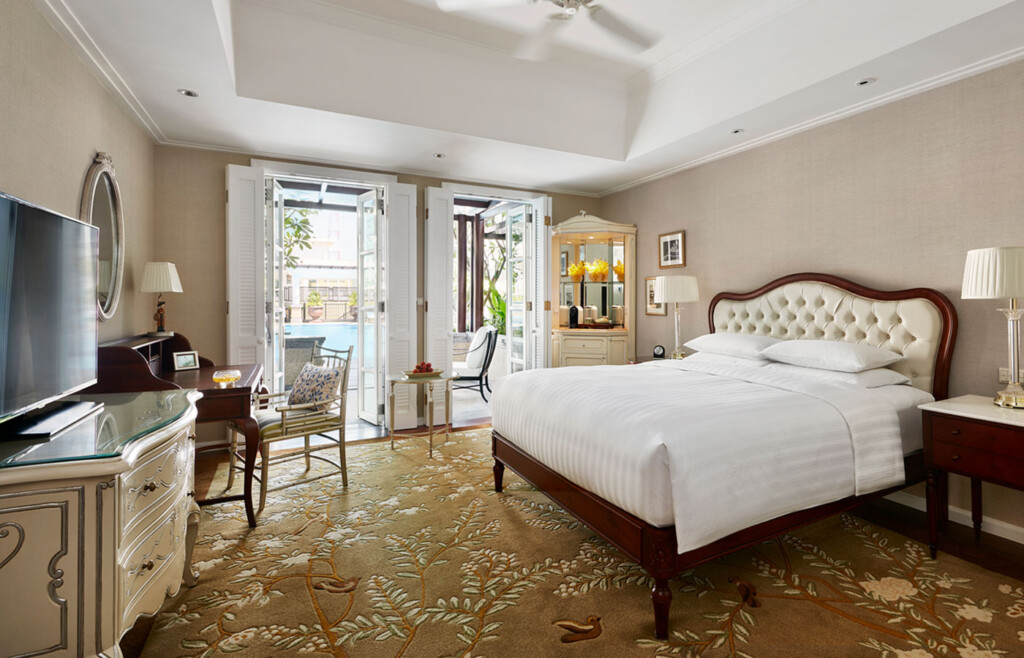 Park Hyatt Saigon – Ho Chi Minh City

French colonial style and an excellent location combine to make this one of the best hotels in Ho Chi Minh City. The 245 rooms and suites are decorated in an elegant style with handcrafted touches including fine linens and custom designed rugs. Many rooms offer private terraces with views of the gardens or pool. Choose to dine on Vietnamese or international cuisine, in one of the restaurants or on the charming terrace. The hotel bar serves some of the best cocktails in Ho Chi Minh City.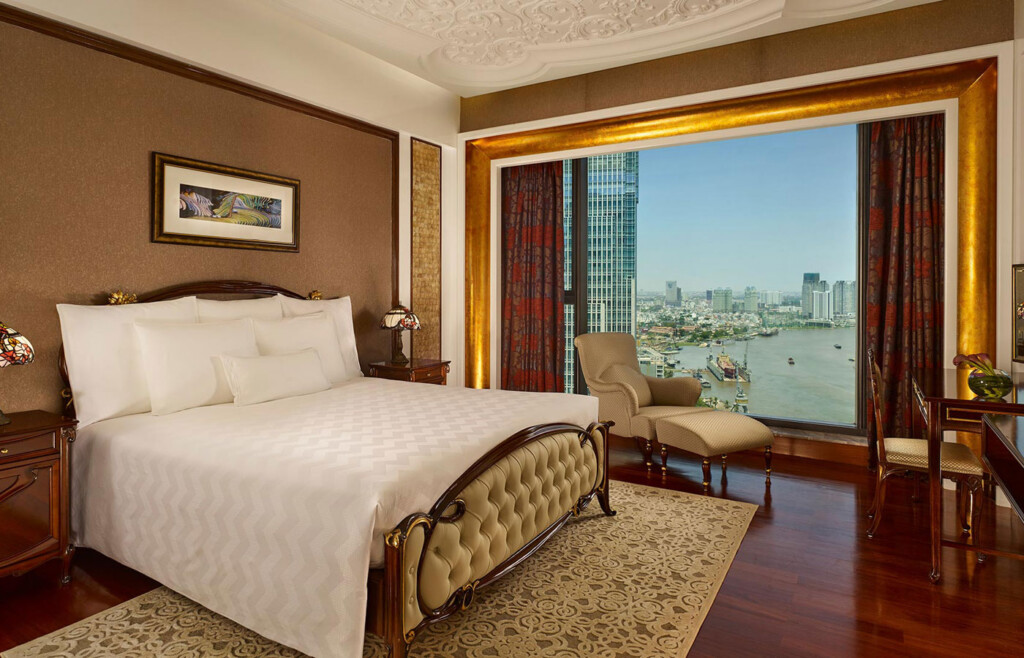 The Reverie Saigon – Ho Chi Minh City
This is a little piece of Venice at the top of the Time Square Building offering views over Ho Chi Minh. Created by Italian interior designers, the style is very much decadent with gilt mirror and velvet curtains. Service is first class and facilities include heli-pad and fleet of Rolls Royces. The restaurants offer fine dining from excellent Cantonese cuisine to classic Italian dishes. Make sure to visit the Gelato bar or relax at the decadent spa spread over two floors.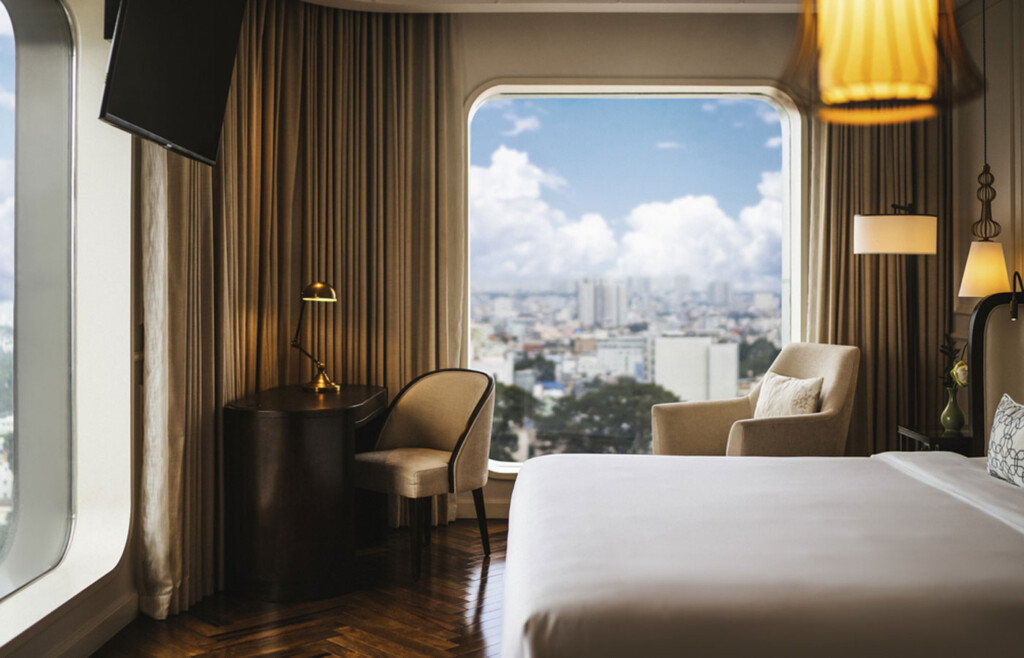 Hotel Des Artes – Ho Chi Minh City
A stylish, boutique hotel situated in walking distance of the city's best attractions and vibrant nightlife. The walls are filled with paintings and antiques from the owner's personal collection, making this a luxurious art gallery. The 168 rooms feature floor to ceiling windows, crisp linens and elegant details. Head to the roof for Social Club, the trendy bar and restaurant and featuring the city's highest infinity pool-exclusive to guests.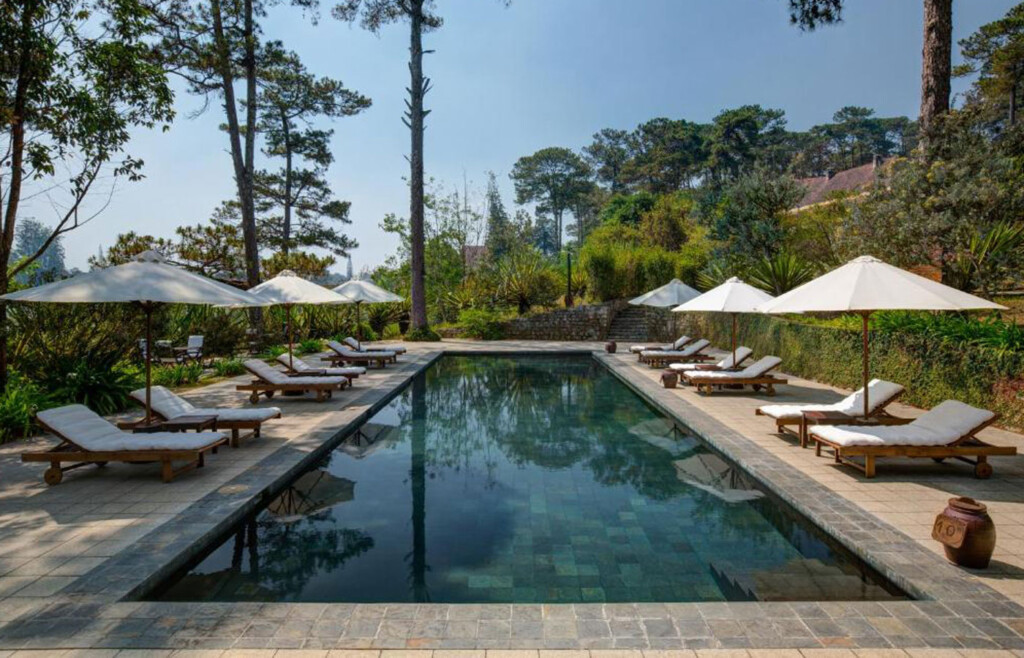 Ana Mandara Villas Resort & Spa – Dalat
Sitting in the pine covered hills above Dalat this delightful hotel was once a popular escape for the French. The 17 villas all date from the 1920s and '30s and have been fully restored to offer luxury accommodation combined with their individual design and décor. There are 72 rooms with views over the town and surrounding countryside. Guests can dine on modern Vietnamese and French cuisine or choose a bottle from the impressive wine cellar. Relax by the pool or indulge in a treatment from the award-winning spa.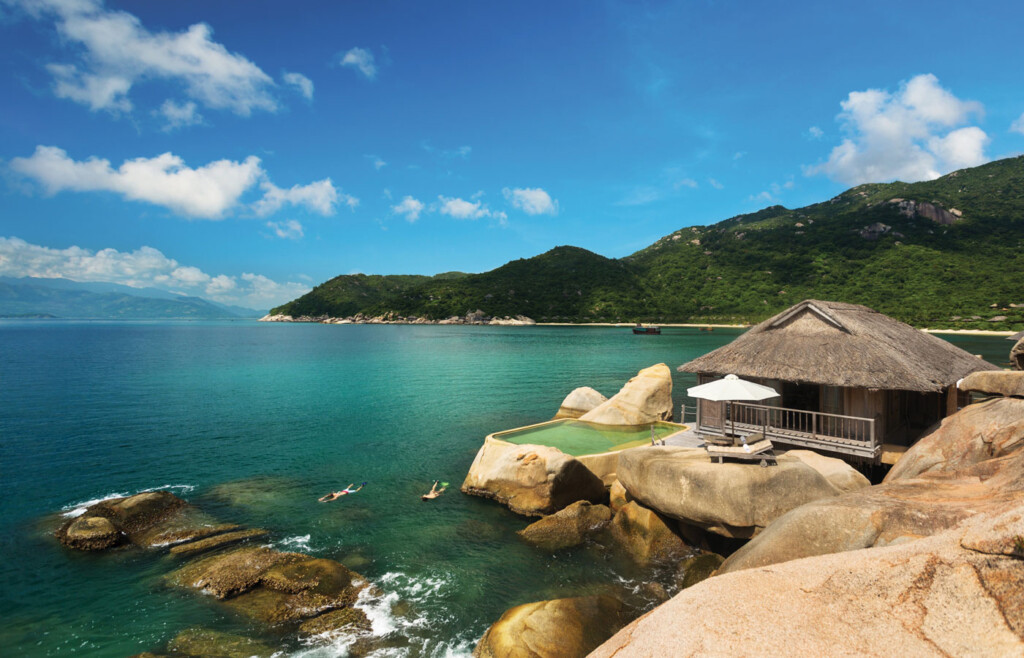 Hotel Six Senses, Ninh Van Bay – Nha Trang

This hotel epitomises barefoot luxury'. The 58 individual villas are built sustainably creating the perfect eco-luxe accommodation. Enjoy thatched roofs, wooden baths and natural linens combined with modern comforts of Wi-Fi and wine cellars in each villa. The resort works hard on conservation, particularly for coral reefs and endangered monkeys. Community engagement is very important here and sustainability is at the forefront-plastic bottles are banned from the resort. A truly exceptional example of luxury combined with sustainability.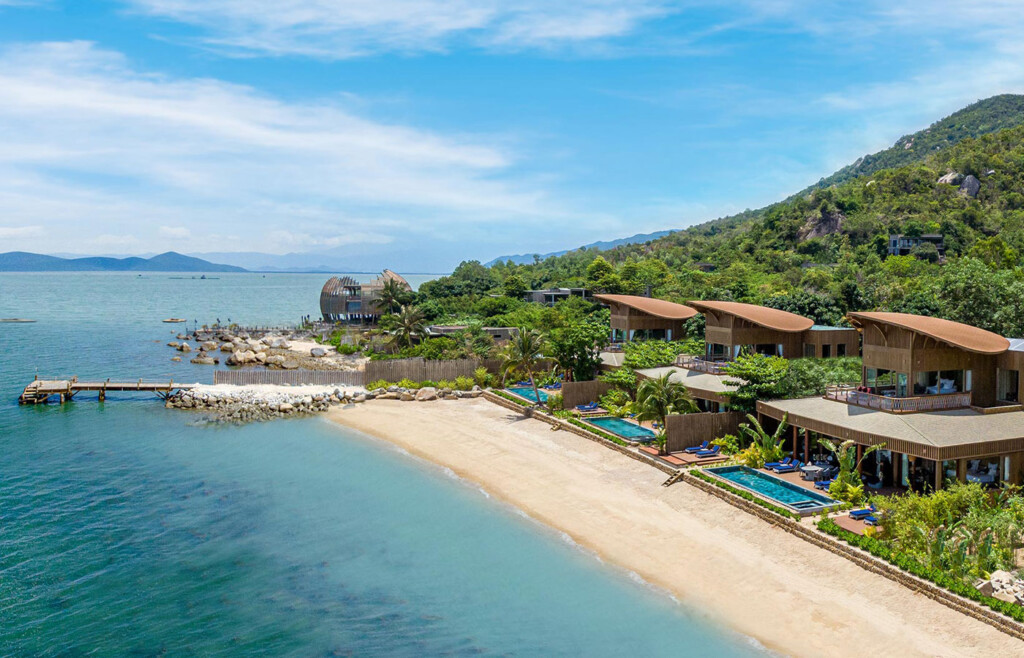 An Lam Bay Retreat, Ninh Van Bay – Nha Trang

A delightful retreat combining luxury accommodation with impeccable service. Set in a white sandy bay and against a backdrop of verdant mountains, this collection of villas is the perfect place to get away from it all. Each villa offers a terrace and private plunge pool as well as private plunge pool. Guests can make use of the excellent spa or enjoy a yoga class on the beach. Activities available from the hotel include diving, cycling, kayaking and snorkelling.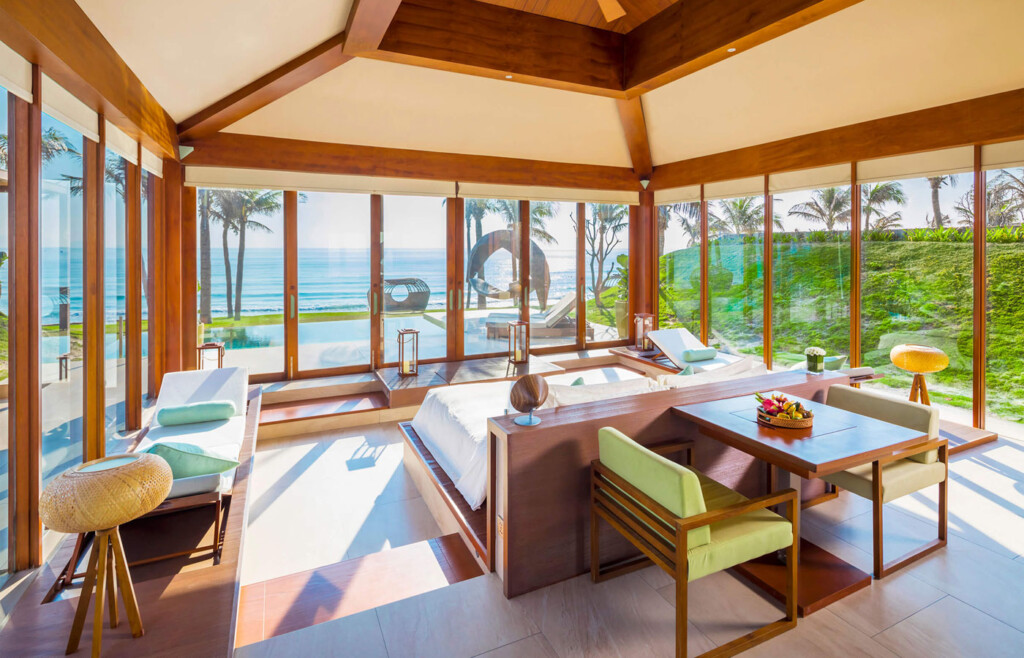 Fusion Resort – Cam Ranh (Nha Trang)

A luxury resort made up of 72 individual villas and offering private beach access. Surrounded by lush green gardens and overlooking the ocean, this is a gorgeous place to relax and unwind. The villas are light and airy and each offers view of the pool or the sea. Guests can enjoy access to the private beach as well as the refreshing pool. Dine in one of the restaurants, in the privacy of your villa or in a romantic setting directly on the beach.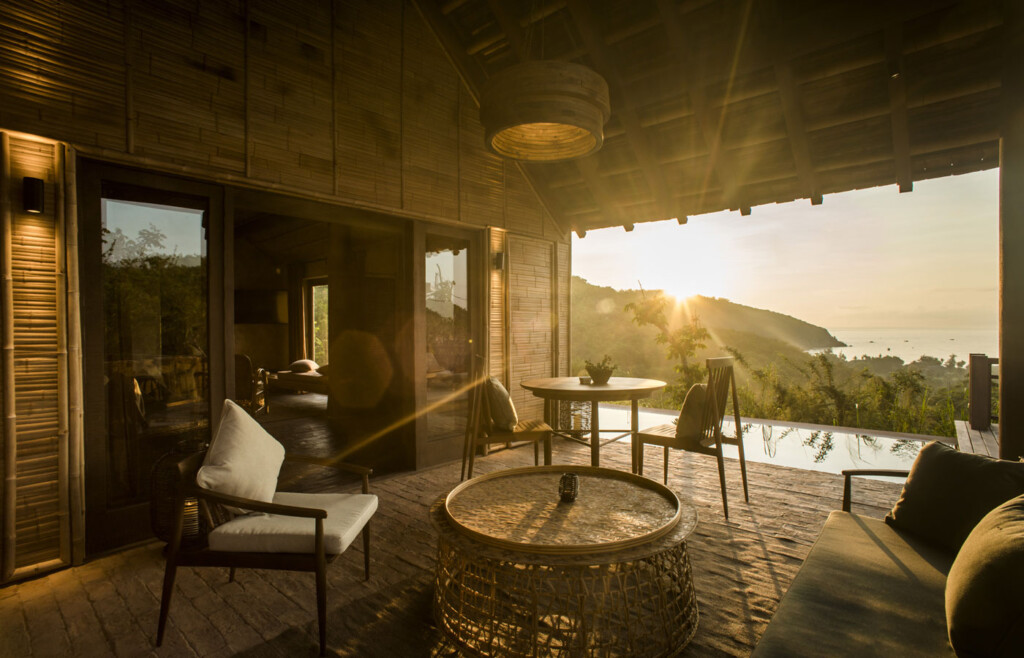 Hotel Bia San Ho – Phu Yen
Set on a 245-acre nature resort directly on the beach, this luxury hotel combines pristine sand with rice paddy fields and verdant hillside to make a stunning location. The 73 individual villas blend into the surroundings with traditional touches and outdoor seating to enjoy beautiful views. There is a strong focus on gastronomy with three restaurants offering fresh seafood as well as Vietnamese and international cuisine. Activities include running trails, village visits, cooking classes and water sports.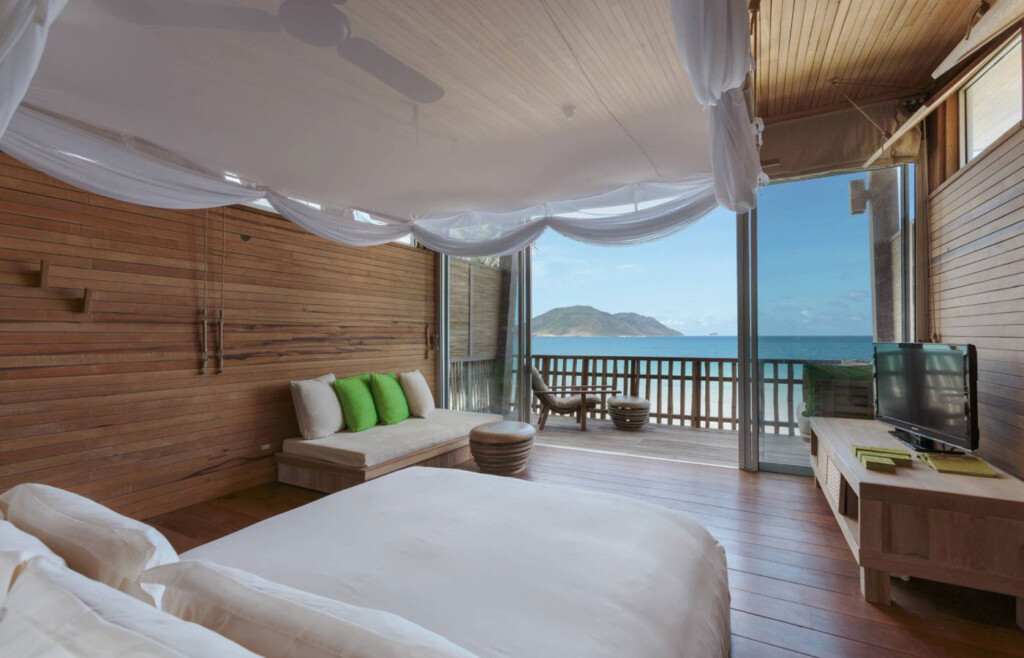 Hotel Six Senses – Con Dao Island
Situated on an island in the Con Dao peninsula, this is a stunning luxury resort designed to resemble a traditional Vietnamese fishing village with modern style and flair. There are 50 private villas and residences, all with private pools and breath-taking views of the ocean and surrounding islands of the archipelago. Guests can enjoy the pristine beach with golden sands and the clear blue se, facilities include a top notch spa, private butler service and three excellent restaurants.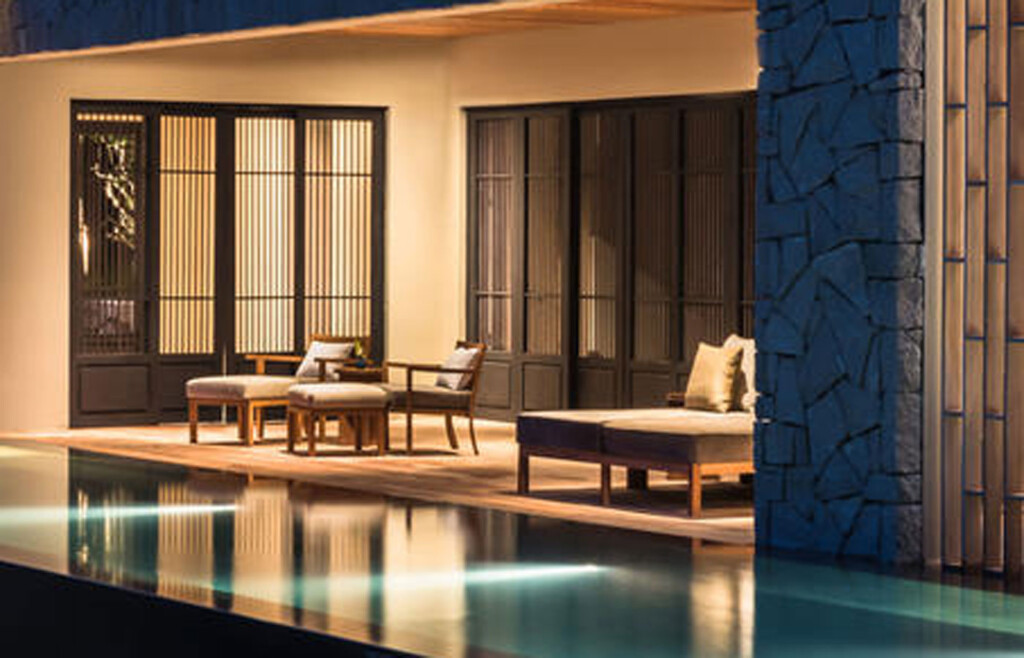 Hotel Amanoi – Vinh Hy
Situated on a hill in the Nui Chua National Park, this gorgeous hotel offers uninterrupted views of Vinh Hy Bay. Each very private pavilion and villa is flawlessly served by the staff, and your accommodation is a slick mix of contemporary and characteristic Vietnamese design. The décor is a stylish mix of contemporary and traditional Vietnamese design. Guests benefit from direct access to Amanoi beach and it is known for the expansive spa situated around the lotus-filled lake.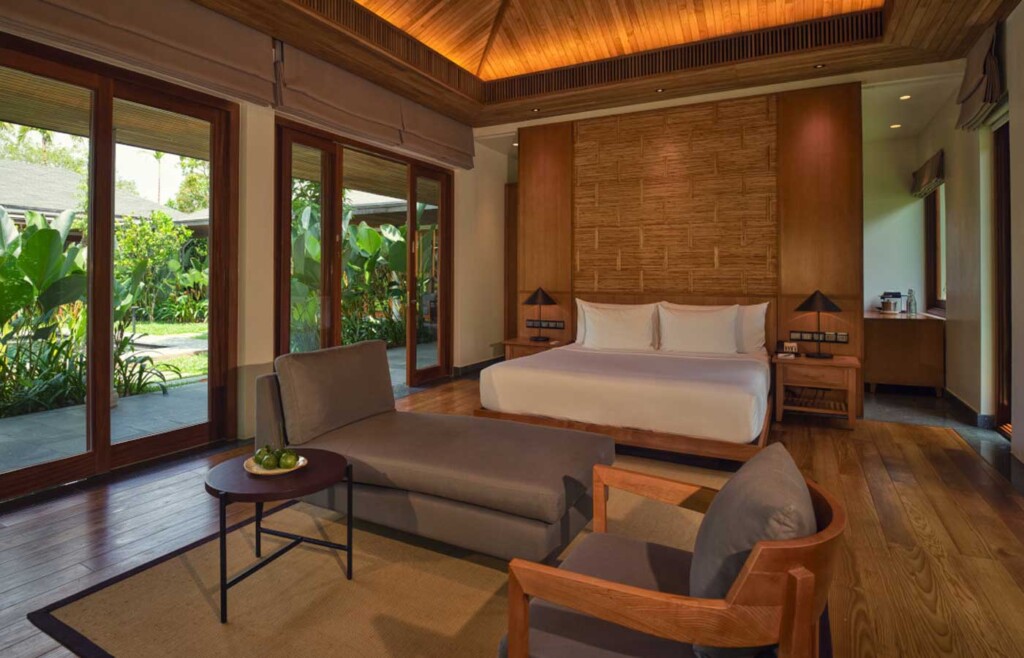 Hotel Azerai – Can Tho

Azerai Can Tho is a peaceful retreat set on a lush Con Au Islet, a private island on the Hau River and in the Mekong Delta with 60 Rooms and 5 Pool Villas accessible only by boat. Azerai Can Tho offers seclusion and privacy on a campus that is lush with greenery and mature banyan trees. Scattered throughout the lush landscape, the rooms open to a spacious, undercover terrace with views to gardens, the lake or the river. All-day dining is offered at the Café, which offers both Asian and Continental specialties, or in the speciality Grill Room.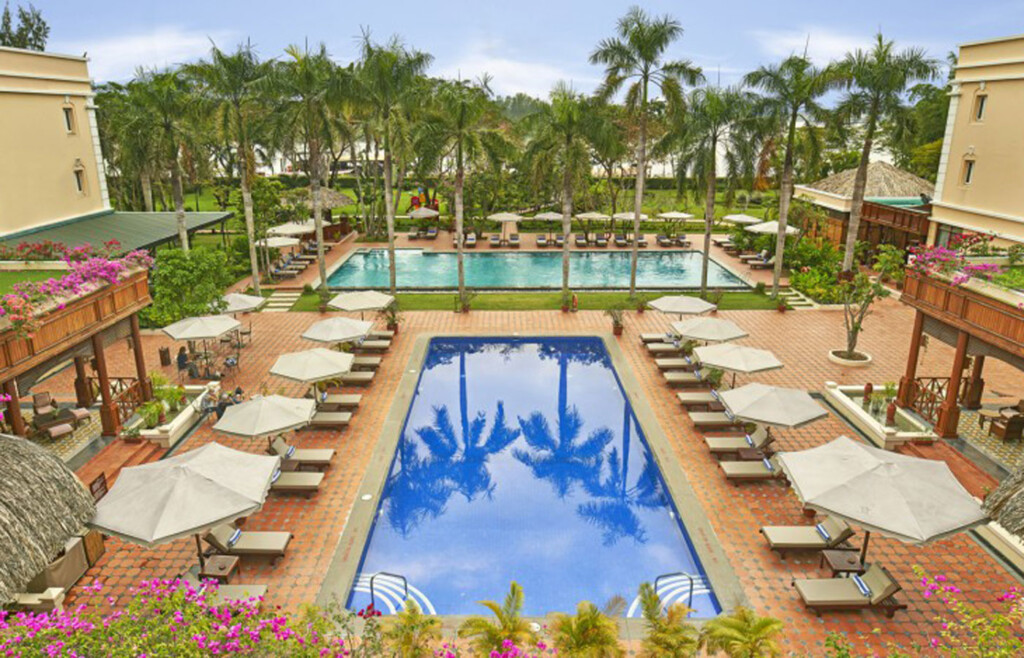 Victoria Can Tho Resort – Mekong Delta

Located close to Can Tho, this hotel offers a perfect location for exploring the Mekong Delta. The colonial style combines with traditional artefacts and contemporary details to ensure the best in luxury and comfort.  The 92 rooms feature wooden floors and authentic Vietnamese decoration. Guests can enjoy views over the pool, river or exotic gardens. Dine on excellent Vietnamese and European cuisine in the excellent restaurant or al fresco, overlooking the Hau River.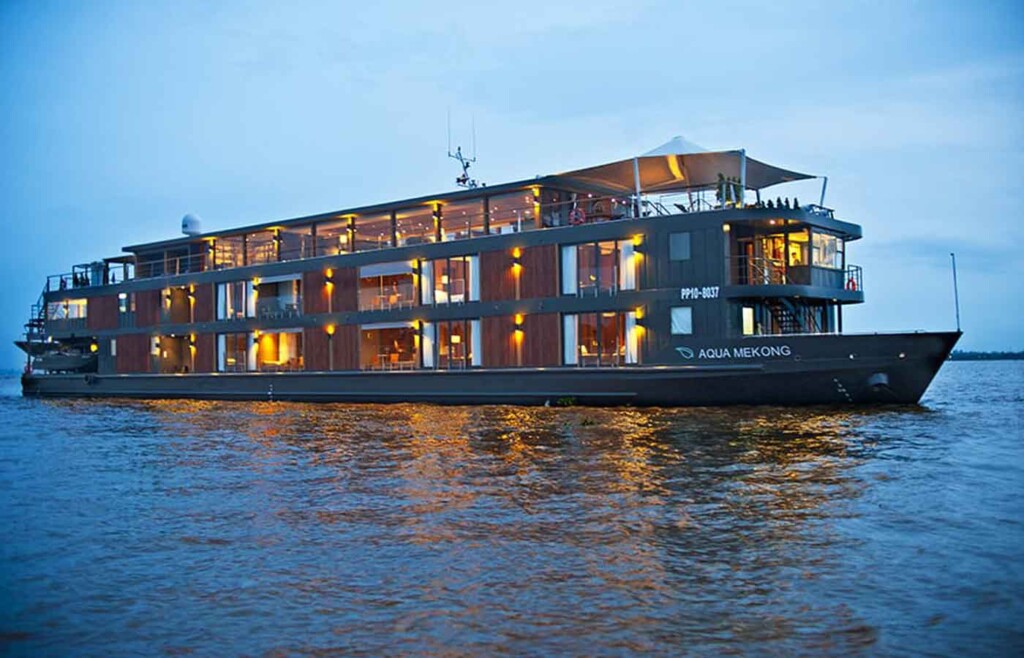 Aqua Mekong – Ho Chi Minh City to Siem Reap

A magnificent presence on the Mekong river, Aqua Mekong sails from Ho Chi Minh City to Siem Reap and v.v. on a 7 day itinerary, through the Mekong Delta. With modern interiors, the 20 spacious, air-conditioned suites feature full-length windows that offer spectacular panoramas of the ever-changing Mekong scenery. The four ergonomically-designed launch boats bring guests on highly personalized day trips to explore the Mekong delta making it the perfect way to explore the Mekong. It's available for private charters too.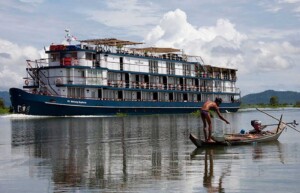 The Jayavarman
A luxury cruiser combining colonial French style with the romance of ancient Asia. This is a boat fit for its namesake, the Angkor king Jayavarman. The boat has three decks and the cabins are spacious, each offering floor to ceiling windows and balconies from which to enjoy a private view of the Mekong as you sail along. On the top sundeck guests can enjoy a Jacuzzi or relax inside the Henry Mouhot Lounge decorated with Asian artefacts. Guests can enjoy an indulgent treatment in the Apsara spa and dine on excellent fusion flavours in the sophisticated Indochine Dining Hall.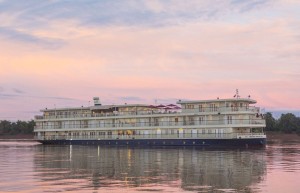 Mekong Navigator – Ho Chi Minh City to Siem Reap and vice versa

The Mekong Navigator is a sophisticated boutique river vessel, boasting 34 exquisitely designed suites and an enchanting dining space. Its inviting ambiance extends across various spacious zones, including a library, internet lounge, a splendid sun deck, and a wellness hub complete with a fitness centre and spa facilities. Reflecting the charm and elegance of the French colonial period, the vessel seamlessly integrates modern amenities and opulence, rivalling Asia's most prestigious hotels. Each lavishly appointed suite is immaculately designed and finished, perfect for a journey along the Mekong.
Mekong Jewel – Ho Chi Minh City to Siem Reap and vice versa
The Mekong Jewel redefines elegance and luxury for the sophisticated traveller with 34 indulgently glamorous suites with private balcony and onboard facilities. It sets new standards in all aspects of elite river cruising including the 360-degree experience of panoramic views. The Mekong Jewel features an expansive sundeck with jet pool, Moonstone library with spirited tales of ancient Indochina, a choice of cosmopolitan dining areas with spectacular vistas as well as state of the art fitness centre, sauna and spa. Sunset cocktails at Emerald sky bar is the perfect spot to finish your day.