QUEEN ELIZABETH NATIONAL PARK
Go in search of spectacular wildlife in beautiful surroundings in this large and diverse national park.
Made up of wetlands, mountains and expansive plains, the landscape here is varied and the wildlife is plentiful. From lake shores, acacia woodlands and bushy grasslands, you can encounter lions, cape buffalo, leopard, hyena, warthog, and elephant. There are around 612 species of bird here including flamingo, pelicans, storks, eagles, and African Skimmers.
One of our favourite ways to explore is by a cruise along the channel, allowing you to fully experience the spectacular wildlife.
Wide plains, mountains and wetlands meet in the expansive Queen Elizabeth National Park, one of the largest parks in Uganda. Another draw are the elusive tree-climbing lions found in the southern Ishasha sector of the park.
WHERE TO STAY
Our favourite luxury hotels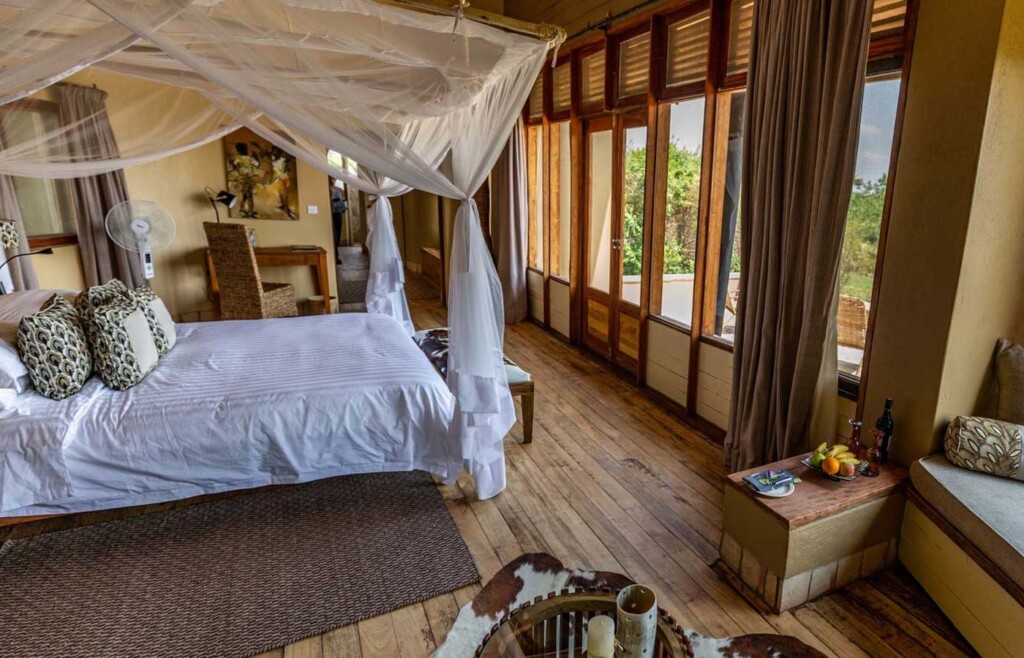 Kyambura Gorge Safari Lodge
Set between the Kyambura Gorge and Queen Elizabeth National Park, Kyambura Gorge Safari Lodge boasts eight beautiful and spacious bandas nestled on the hillside, each with its own bathroom. Warm and welcoming, each banda overlooks a different aspect of the panoramic views across the gorge and the lush savannah, stretching all the way to the Rwenzori Mountains. Meals are prepared using the freshest local ingredients and served in the dining area. The lodge is situated within easy walking distance of the trail where guests can begin their chimpanzee trekking adventure.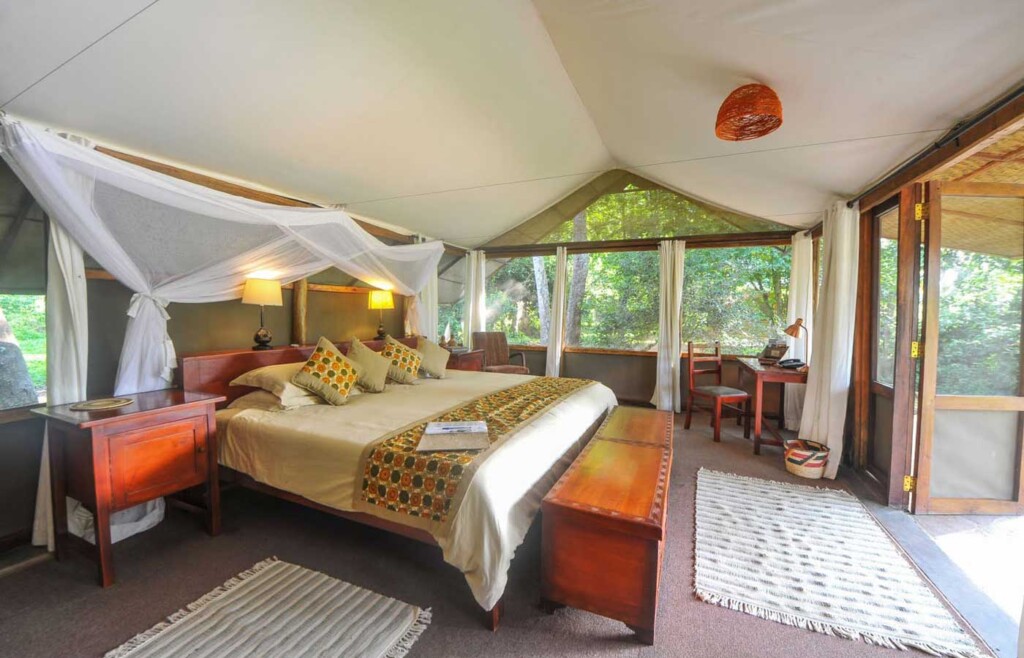 Ishasha Wilderness Camp
Ishasha Wilderness Camp is situated within the Southern Ishasha sector of Queen Elizabeth National Park, an idyllic retreat for people who truly enjoy the wild. Set alongside the Ntungwe River, within the riverine forest, each of the camp's tent stylised rooms has a private verandah overlooking the river. This exclusive camp blends the magic of a wilderness tented camp with superb service in this unspoilt and remote region of the National Park and the Ishasha savannahs are famous for its population of tree climbing lions while elephants can also be seen bathing in the river.