MURCHISON FALLS
Marvel at the Nile at its most intense and some spectacular wildlife in Murchison Falls, Uganda's oldest national park.
Once a hotspot for poaching, this has now been completed eradicated and Murchison Falls National Park is a top destination for game including the Big Five and over 450 species of birdlife. The park is located on the shores of Lake Albert and the river Nile runs through it, slicing the park in two before thundering into the valley below, forming the dramatic waterfalls which give the park its name.
The falls are certainly an impressive site but for us, the wildlife here is truly spectacular. Spot lions, elephant, hippos, and hyenas as you explore the savannah with your guide.
WHERE TO STAY
Our favourite luxury hotels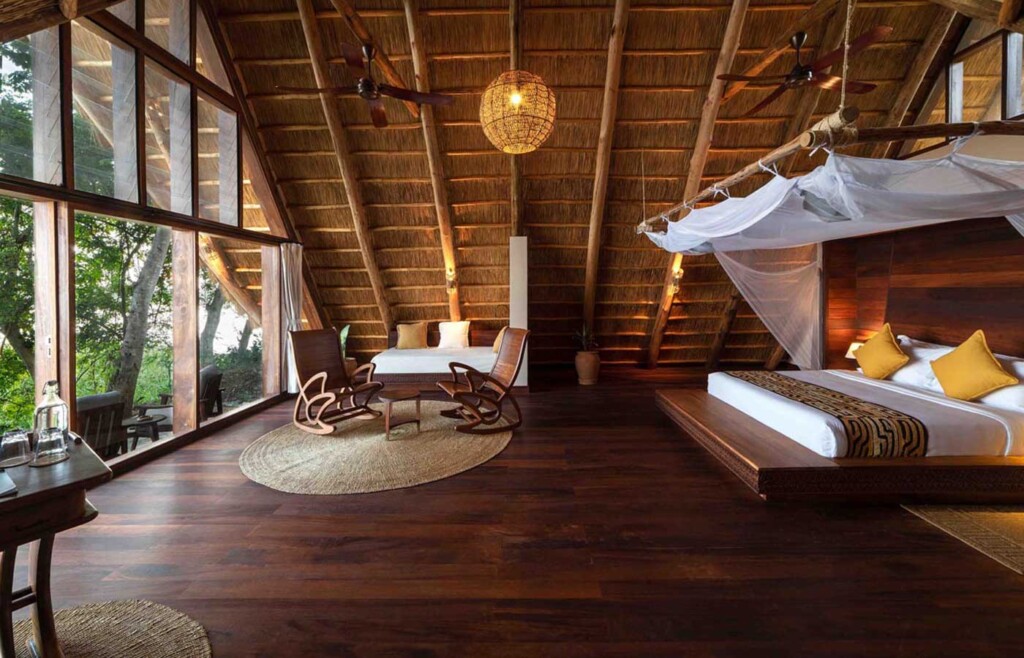 Nile Safari Lodge
Nile Safari Lodge is located on the southern banks of the Nile in Murchison Falls National Park, in the northern part of Uganda. The lodge is set within a stretch of papyrus forest and has excellent views over the river and surrounding savannah. Nile Safari Lodge has just eight thatched bandas all positioned to offer stunning views and to give a feeling of privacy and wilderness. Each banda has a spacious seating area, day bed, en-suite bathroom with indoor and outdoor showers and a private viewing deck giving excellent views and the chance to see several species of birds.