MGAHINGA NATIONAL PARK
Home to the rare mountain gorilla and one of the oldest indigenous cultures in Africa, Mgahinga is a very special place.
Mgahinga Gorilla National Park is the smallest national park in Uganda, covering an area of just under 13 square miles. It shares a border with the Democratic Republic of Congo's Virunga NP and Rwanda's Volcanoes NP and so is home to some of the most important wildlife in the country.
The most famous of these is of course the mountain gorilla and there is one habituated family to be found here. The landscape is particularly striking with three extinct volcanoes – Muhabura, Gahinga and Sabyinyo rising from the dense forests which house the gorillas as well as endangered golden monkeys, elephants, blue monkeys and numerous species of bird.
The cultural significance of this park is also important. The Batwa are an indigenous tribe of hunter-gatherer's who were the first human inhabitants of the forest and one of the oldest cultures in Africa.
WHERE TO STAY
Our favourite luxury hotels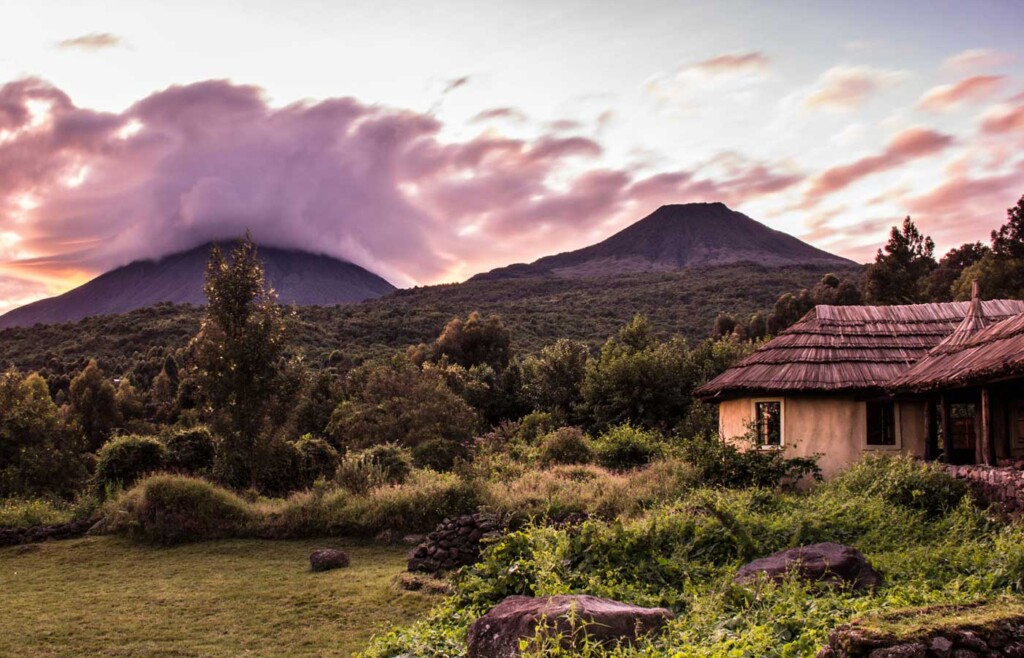 Mount Gahinga Lodge
Located at the foothills of the Virunga Volcanoes is the charming Mount Gahinga Lodge. Eight bandas come with en-suite bathrooms with double vanity, shower with hot and cold running water, a cosy fireplace, and private porch to contemplate the beauty of your surrounds. The bandas are all decorated in the creative spirit of the Bufimbira people and a private butler service is standard for all guests. Tick off a stunning array of bucket list experiences and go gorilla and golden monkey tracking. Visit the Gahinga Batwa Village and discover fascinating uplifting community projects.