LAKE MBURO NATIONAL PARK
Discover rich and varied wildlife and reap the benefits of strong conservation efforts in this beautiful park.
Located just over three hours from Kampala, Lake Mburo National Park is the most accessible savannah in Uganda. It has a chequered history having started as a controlled hunting area in the 1930's and suffering dramatically from poaching and the introduction of ranches and grazing land. In recent years there has been a positive change and there is much to be celebrated in the conservation efforts. Eight giraffes were introduced to the park in 2015 and have become the first giraffes in Uganda's western parks.
Here you will find lakes fringed with swamps which form an incredible wetland system, stretching for 50km. This, combined with acacia woodlands and stretches of savannah makes for a diverse range of wildlife. Around 350 species of birds call this park home as well as zebra, buffalo, leopard, impala and hyena.
Easily accessible and with an interesting history, Lake Mburo National Park makes a great introduction to Uganda's wildlife.
WHERE TO STAY
Our favourite luxury hotels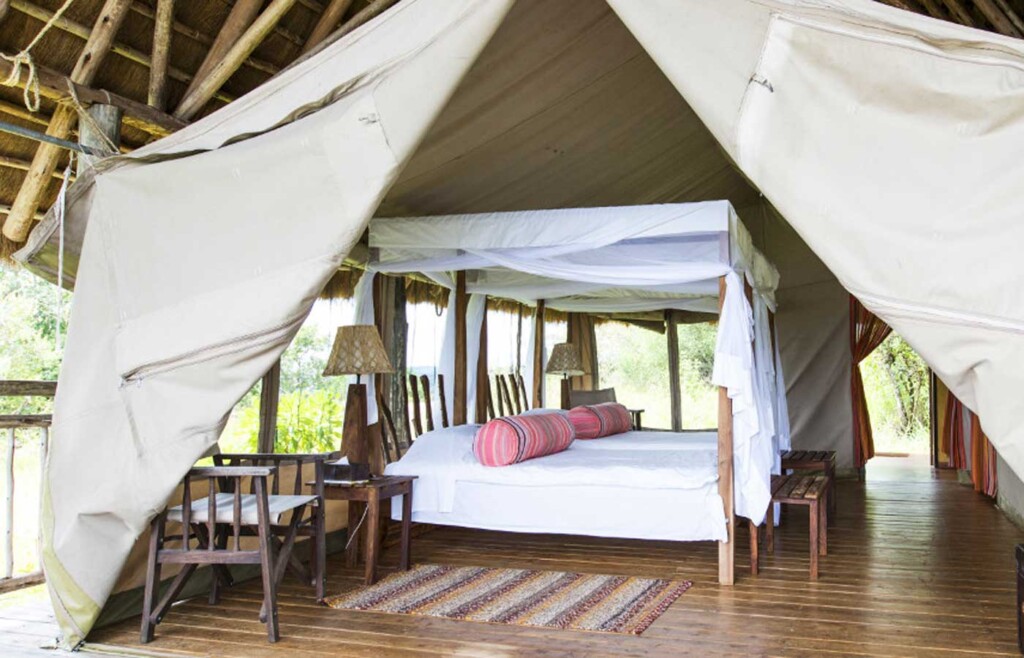 Mihingo Lodge
Mihingo is a luxurious, family owned lodge in a magical setting adjacent to Lake Mburo National Park. Perched high on a rocky kopje, whose pre-Cambrian granite boulders were formed over 500 million years ago, it has spectacular views over a vast savannah landscape. The lodge is wonderfully located property with 10 stilted wooden bungalows covered in traditional thatch. An infinity pool overlooks the valley below where buffalo, eland, impala, warthogs, bush buck and zebra can be seen at the waterhole and there are exceptional leopard spotting opportunities from the lodge.