KIBALE NATIONAL PARK
Trek in search of chimpanzees and spot a range of wildlife in one of Uganda's most diverse landscapes.
The biggest draw to Kibale is the troops of habituated chimpanzees. Depart with your expert guide in search of these amazing creatures and you may be lucky enough to spot plenty of other species along the way including 12 other species of primate and over 375 bird species. The park has one of the highest concentrations and diversities of primates in Africa.
The landscape here is largely forest, including the last significant expanse of pre-montane forest in East Africa. Other wildlife includes elephant, buffalo, leopard as well as red and blue duikers.
This is an important destination for primates in particular and a very special part of Uganda.
WHERE TO STAY
Our favourite luxury hotels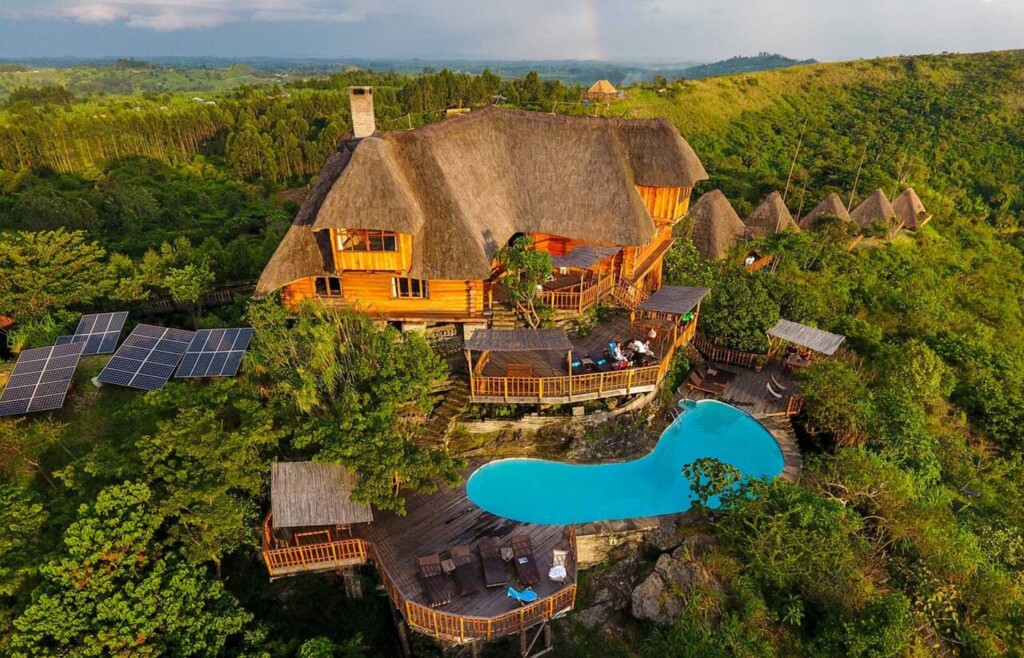 Kyaninga Lodge
Set against the stunning backdrop of Lake Kyaninga and the Rwenzori Mountains beyond, Kyaninga Lodge features nine exclusive cottages made from hand carved logs, superb dining, and a wealth of adventures. The cottages are set apart and raised on platforms. An indoor seating area leads out to a private deck where you can enjoy morning tea or coffee with views over the lake, while the pool is the perfect spot to relax. With amazing wildlife on your doorstep, take a guided walk around the beautiful Kyaninga Crater Lake and see how many species of primate you can spot.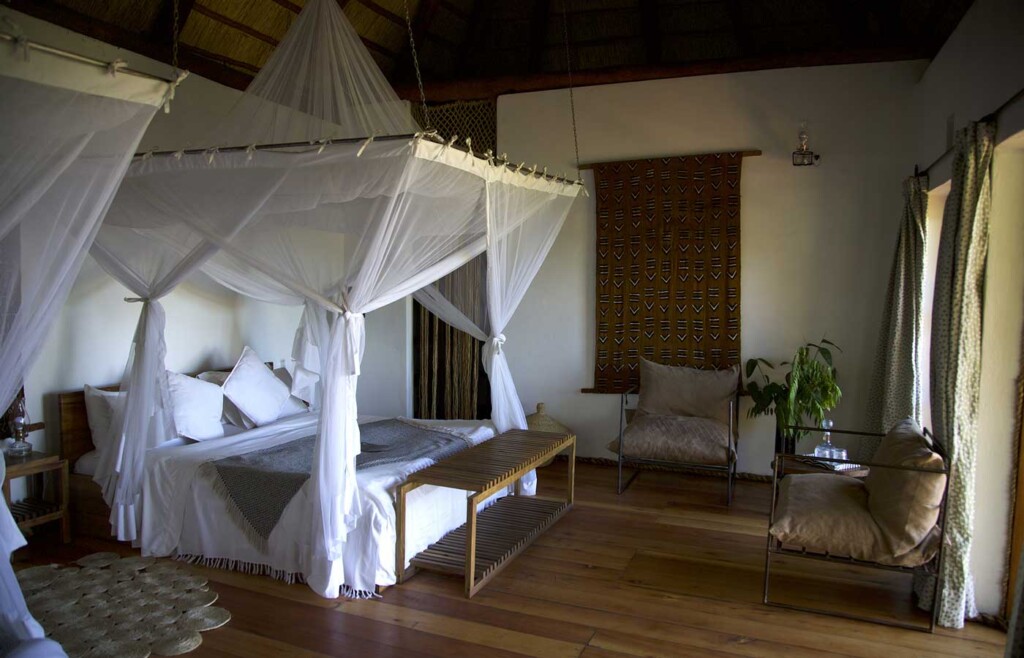 Papaya Lake Lodge
Papaya Lake Lodge is located in the Ugandan Great Crater Lakes region, set between two extinct volcanoes, nestled against the turquoise waters of two lakes with exhilarating views over the majestic Ruwenzori Mountain Range. The lodge features nine luxurious cottages, a restaurant and a beautiful swimming pool with a scenic terrace. Each cottage offers complete privacy, hidden from view by a natural screen of green treetops and the Family Cottage is a two-level villa boasting three bedrooms, a living room with a fireplace, a spacious bathroom and a large terrace.