AKAGERA NATIONAL PARK
A success story of species reintroduction, Akagera National Park offers an exceptional safari experience.
The largest protected wetland in Central Africa, Akagera National Park has evolved from an area on the brink of disappearing to a fabulous destination for an African safari. The landscape here is made up of swamp and savannah and water takes up a third of the park's area.
A safari in Akagera can offer a wealth of wildlife spotting opportunities including Eastern Black Rhinos, lions, elephant, buffalo, antelope, zebra, giraffe and several primates as well as hundreds of bird species. ,
Visit Akagera for an exceptional safari and experience first hand the benefits of poaching control and how the park has blossomed in the last decade.
WHERE TO STAY
Our favourite luxury hotels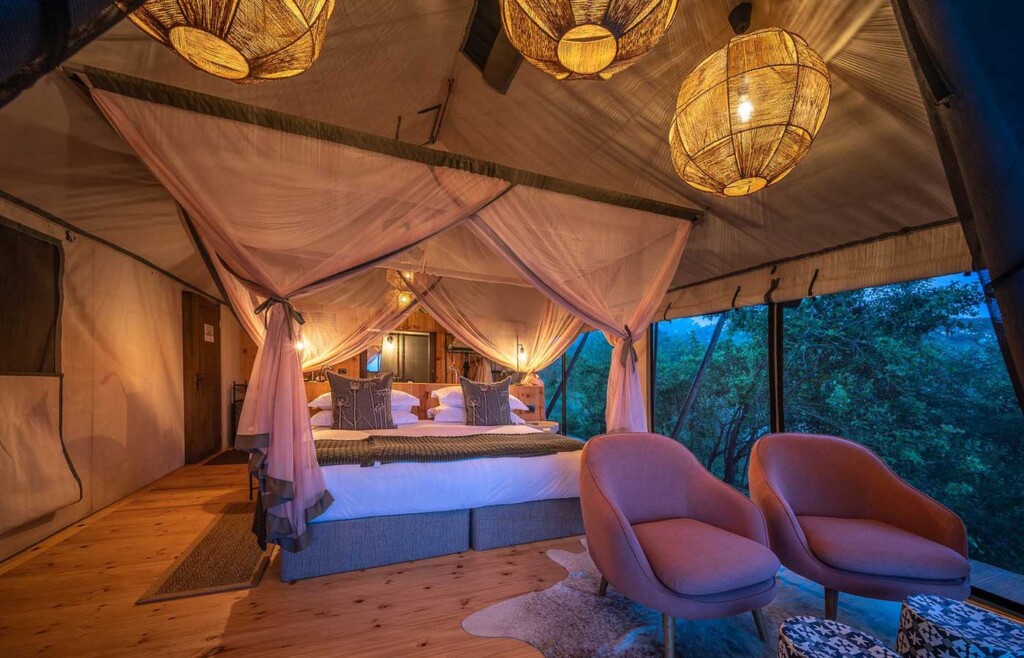 Magashi Camp
Situated overlooking beautiful Lake Rwanyakazinga, Magashi Camp is surrounded by a stunning landscape of savannah, swamps and lakes. The whole camp is inspired by traditional Rwandan culture from the food to the design. Six luxury tents make up the accommodation, each with a view of the lake. Sustainability is at the forefront of the camp's ethos with the use of solar panels and a borehole for water. Guests can enjoy delicious cuisine combining local and international dishes and enjoy a sundowner around the camp fire at the end of the day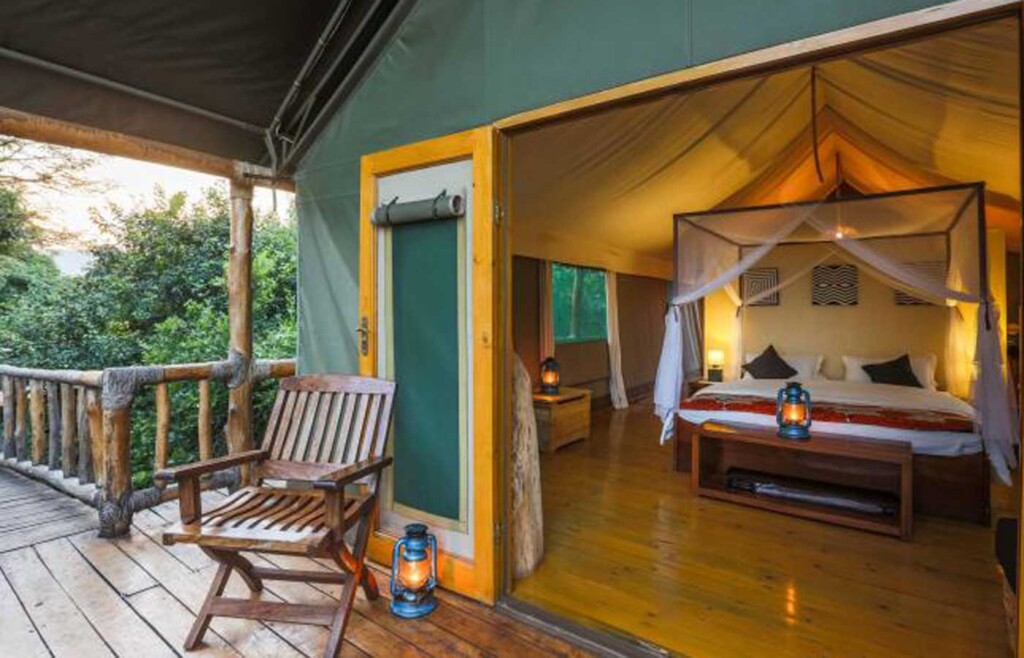 Ruzizi Tented Lodge
Ruzizi Tented Lodge, a 20-bed tented eco-camp, is the first of its kind in Rwanda. Built on the shores of Lake Ihema, Rwanda's second largest lake, the lodge is tucked away in a section of unique riverine forest. It was was designed to blend in with the surrounding environment.  Where possible, trees and vegetation were left undisturbed during the construction, and even incorporated into the structure. Much of the furniture and decorations have been hand-crafted by local artisans and cooperatives. The lodge is powered by solar energy and prides itself on being environmentally friendly.