JEBEL AKHDAR
Sitting 2000m above sea level, Jebel Akhdar is a true oasis in the heart of the Al Hajar mountain range.
These mountains are a cool and verdant spot and different to the intense heat found in much of Oman. It makes them the perfect location for fruit orchards and you can find almonds, walnuts, figs, peaches, grapes, pomegranates and many more growing on the trees as you drive along. The landscape here is a dramatic mix of mountains, gorges and wadis, dotted with ancient villages and settlements.
The fruit orchards cover the hillsides in terraces, and if you visit in April you can experience the air filled with the scent of damask roses. Visit a local home to see how rose water is distilled and taste some of the fabulous produce.
This is a truly magical place and a perfect addition to a luxury holiday to Oman.  
WHERE TO STAY
Our favourite luxury hotels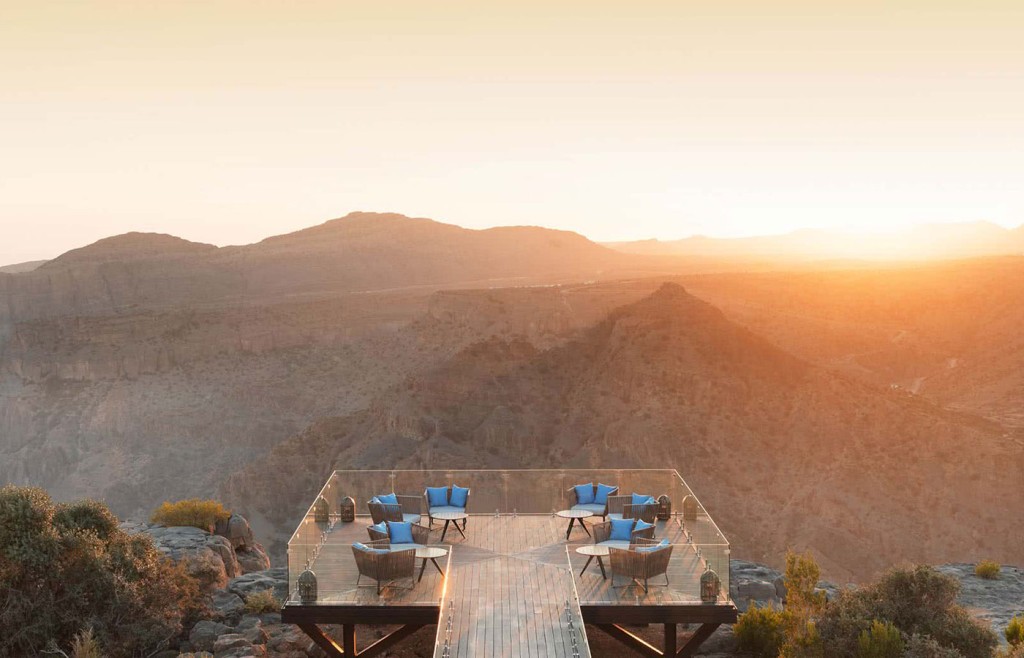 Anantara Al Jabal Al Akhdar 
A rare jewel in the rocky contours of the Saiq Plateau on Oman's fabled Green Mountain. Elevated in both location and authentic luxury, Anantara Al Jabal Al Akhdar is the highest five star resort in the Middle East. Elegant architecture reflects the mountainous surrounds and Oman's artistic culture. Contemporary design motifs depict the region's ancient forts. Hide away in a private villa with a temperature-controlled pool, or indulge in the prestigious three bedroom villa. A striking infinity pool with a belvedere offers an illustrious setting for relaxation.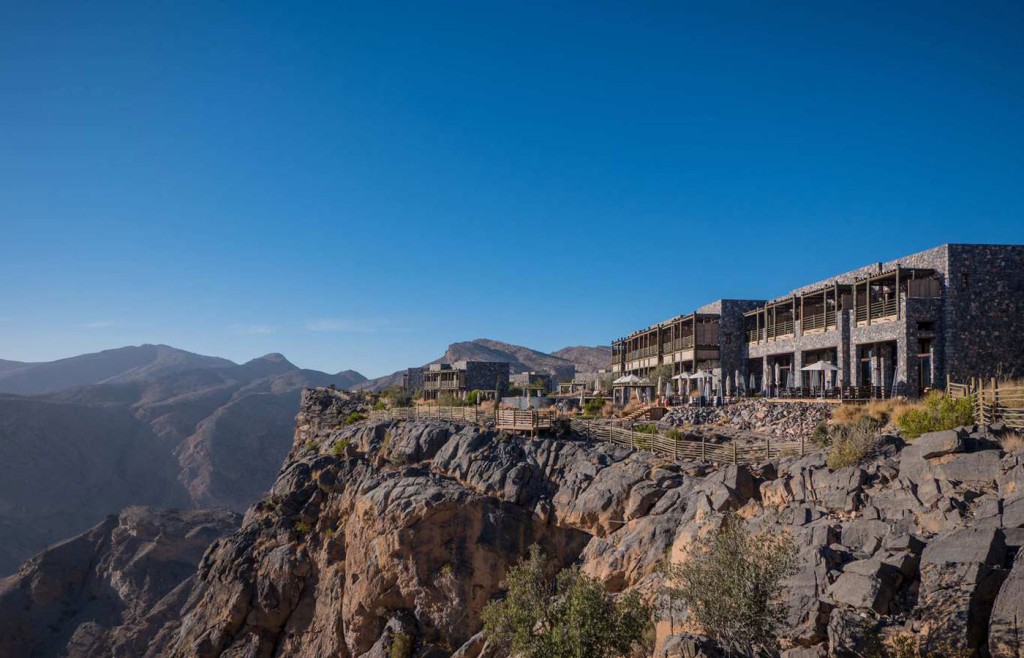 Alila Jabal Akdhar  
Alila Jabal Akhdar overlooks a dramatic gorge, surrounded by awe-inspiring views of the Al Hajar Mountains. This stunning resort is the perfect base for exploring the region's magnificent landscape while experiencing the height of sumptuous comfort. It is a haven for adventure travellers, nature lovers and those seeking a retreat from the desert heat. Alila Jabal Akhdar offers a stunning spa, beautiful pool and excellent restaurant all of which take advantage of the spectacular views.