TSAVO NATIONAL PARK
Immerse yourself in the immense Tsavo National Park, packed full of spectacular wildlife.
Spread over an enormous 22,000km, Tsavo is divided into two contrasting ecosystems. Tsavo National Park west is a hilly landscape covered in forests and characterised by volcanic cones and lava flows. Tsavo National Park East is one of the oldest national parks in Kenya and is flat with endless plains as far as the eye can see.
The east is perfect for a game drive, and it is possible to explore without encountering anyone else. Here you can encounter plenty of wildlife including gazelle, buffalo and birds of prey as well as over 10,000 elephants, known as the red elephant, because of the desert dust that coats their skin.
In Tsavo National Park West, birds roam supreme with over 500 species to be spotted. You can also spot a variety of wildlife including hippos, crocodile, leopard, cheetah, zebra and lions.
WHERE TO STAY
Our favourite luxury hotels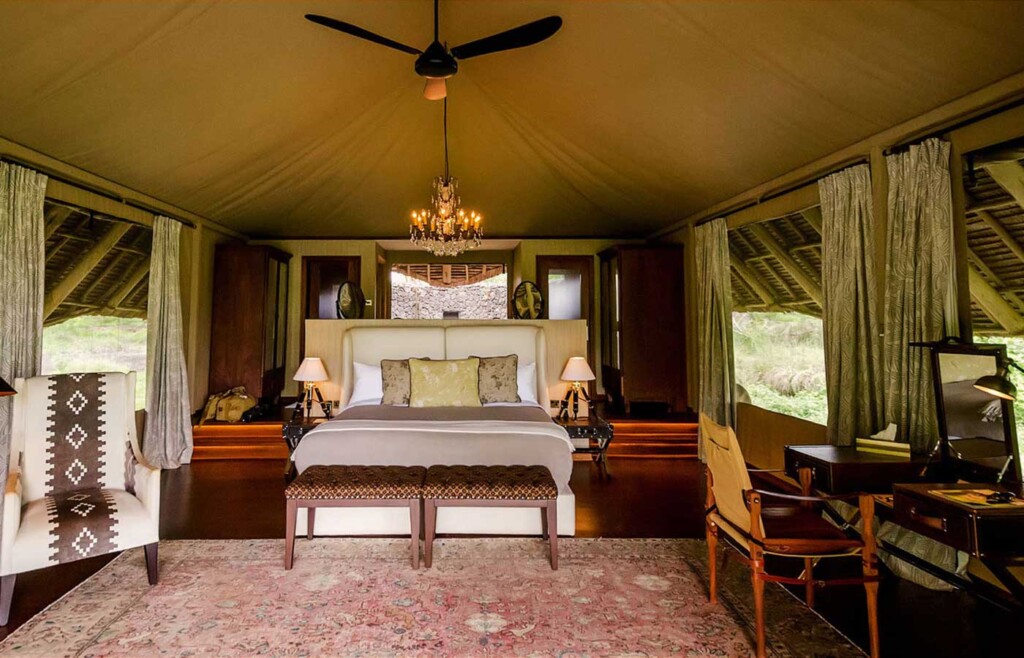 Finch Hattons Luxury Tented Camp
Finch Hattons is an experience like no other: an unrivalled location in Tsavo NP, with wildlife that includes red elephants and fine dining and relaxing spa therapies –right in the heart of the bush. Finch Hattons offers unparalleled luxury on safari, with spacious tents, opulent furniture, free-standing baths and period writing desks. Each of the 17 'tents' has a wooden deck with views of the watering hole, Food is served in the main clubhouse under the light of glittering chandeliers, with fine linens and discreet service to complete the five-star experience. It's stunning.