MERU NATIONAL PARK
Visit the national park made famous by the novel Born Free and experience all the game of the Maasai with less visitors.
Meru National park is blessed with an abundance of water with much rainfall and 13 rivers wending their way through the varied landscape. Savanna, swamps, forests and bush make up the patchwork scenery and mean a diverse and fascinating variety of wildlife. Encounter rhino, giraffe, zebra, elephant, lion, cheetah and leopard as well as over 300 species of bird.
It's hard not to be touched by the story of Elsa the lion here. Raised by Joy and George Adamson, her successful rehabilitation is brought to life here and you can enjoy a visit to their former home as well as Elsa's grave.
Born Free is not the only reason to visit Meru National Park. There are less visitors here than the Maasai Mara and yet you can experience all the same wildlife, with the exception of the great migration.  This allows for an equally spectacular but more intimate experience of a classic African safari.
WHERE TO STAY
Our favourite luxury hotels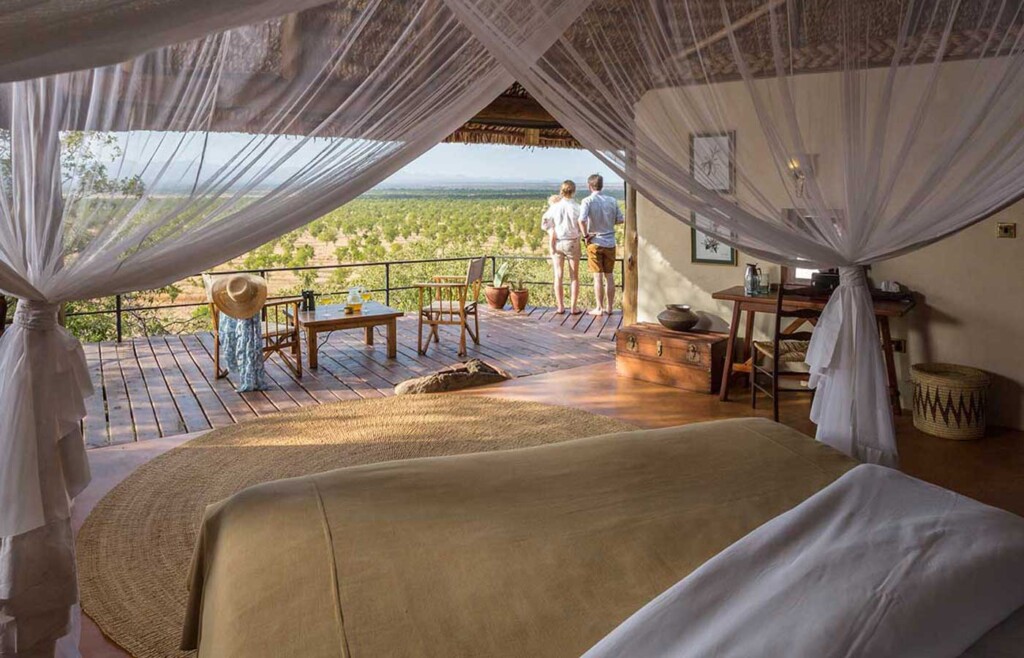 Elewana Elsa's Kopje 
Unashamedly romantic and beautifully styled, Elsa's Kopje is sculpted into Mughwango Hill, above the site of George Adamson's original camp where he raised and released orphan lions. There are 6 cottages, 3 honeymoon suites, a two bedroom cottage and a private house. Each cottage is crafted around the rocks, with a large bedroom, open sitting room, veranda and spacious bathroom with breathtaking views. Guests can enjoy seclusion in the vast expanse of Elsa's Kopje and the park offers a thriving rhino sanctuary, and is famous for large elephant herds, hippo, lion, and birdlife.