PETRA
Step back in time to 300BC and discover this amazing hidden city, without doubt one of the top archaeological sites in the world.
Petra is without doubt the most famous site in Jordan and for good reason. This spectacular site is vast, and beautifully well-preserved thanks to the desert air. This is a place that always lives up to expectations. Nothing beats that first glimpse of the Treasury as you emerge from the siq, a stunning gorge carved out of the rock. Get your classic Petra shot here as stately camels wander behind you. This whole city carved out of the rock has something for everyone. Channel your inner Indiana Jones and take some off the beaten track paths to hike further into the site and get some spectacular views. For those looking for a slightly easier yet equally authentic experience, explore some of the city on the back of a camel.
For a truly magical experience, make sure to include Petra By Night. Here you can encounter the splendour of the city with music playing and hundreds of lights illuminating the way. A romantic and atmospheric addition to any holiday to Jordan.
WHERE TO STAY
Our favourite luxury hotels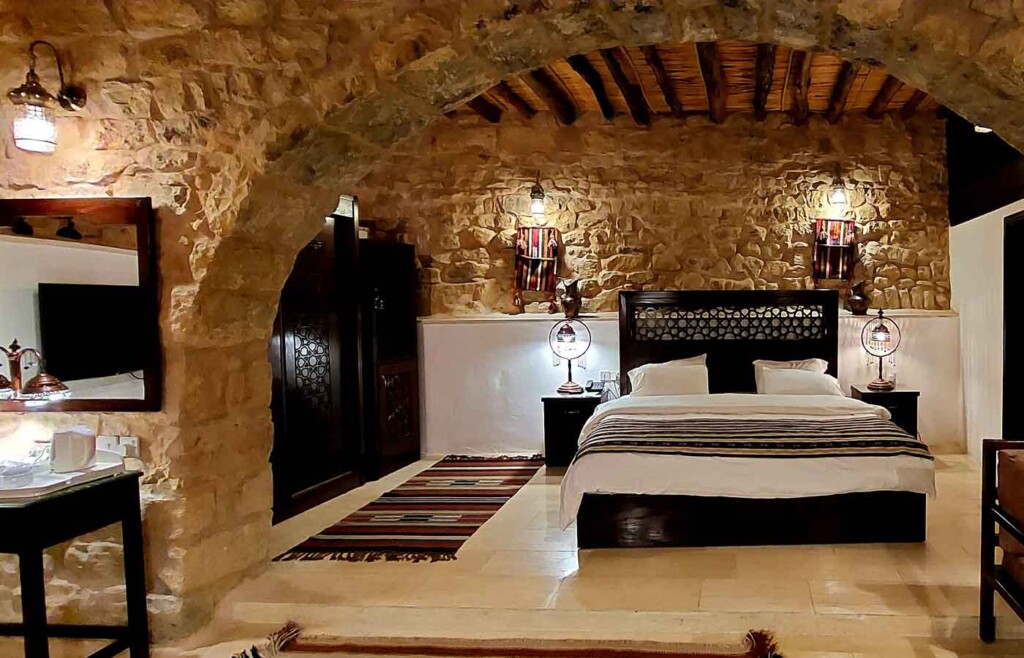 Hayat Zaman Hotel and Resort

Built in and around a traditional village, Hayat Zaman is a delightful contrast to the larger hotels in Jordan. Maintaining much of the original architecture, there are winding paths leading to cosy rooms with thick stone walls, decorated in a beautiful style. The terrace offers stunning views over the mountains, and this is a delightful place to relax after a long day discovering Petra.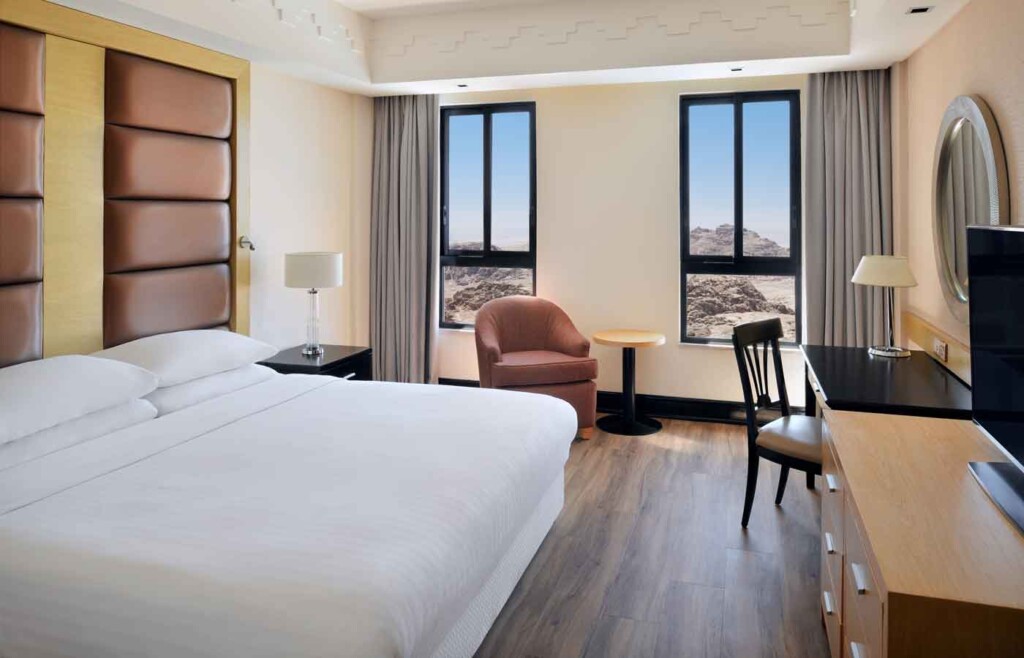 Marriott Petra

Located just fifteen minutes from the ancient city of Petra, the Marriott offer stunning views over the rift valley and spacious and comfortable rooms. The rooms are stylish with Middle Eastern hues and the outdoor pool offers the chance for a refreshing dip with stunning views just behind you. Enjoy a typical Jordanian breakfast before heading out to explore the famous site and return to a peaceful ambiance and some delicious dishes in the evening restaurant.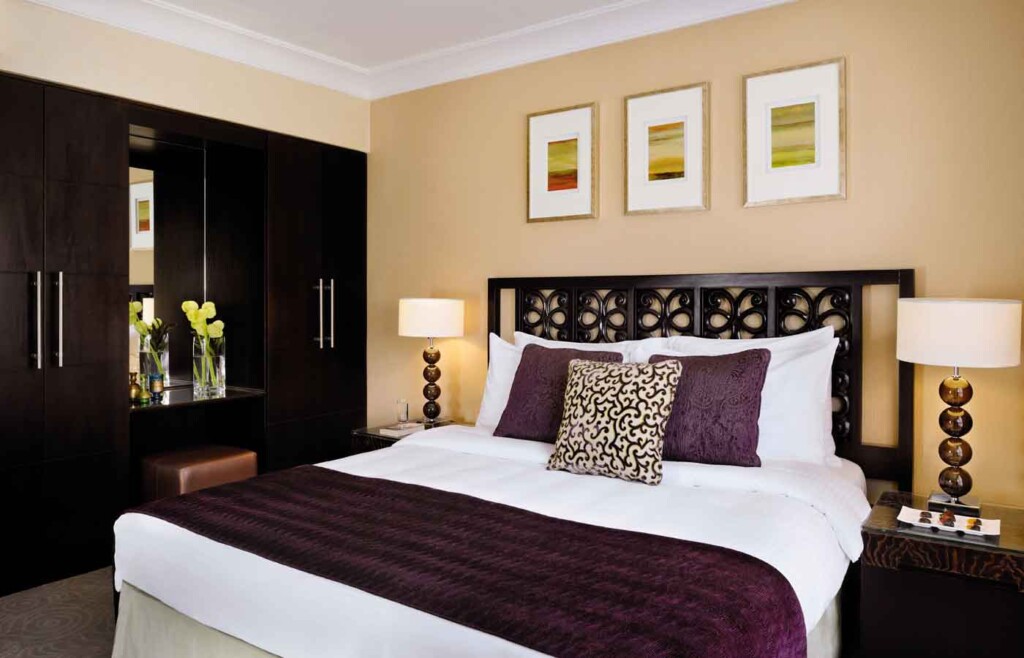 Movenpick Resort Petra

Situated at the gates to the ancient city of Petra, this hotel is in a prime location. Each of the 183 rooms is decorated in a contemporary, Middle Eastern style and the Royal Suite offers views over Petra itself. After a day exploring the beautiful site on your doorstep, return to a refreshing outdoor pool, take Afternoon Tea in the Lawrence-of Arabia-inspired tea room and enjoy a sundowner in Al Ghadeer Roof garden as you watch the sunset over the valley around you.