VARANASI
Soak up the atmosphere in Varanasi, India's spiritual capital and one of the oldest cities in the world.
Situated on the banks of the river Ganges, Varanasi is important in several reliions. For Hindus it is the holiest of the seven sacred cities, for Buddhists it is close to Sarnath where Buddha gave his first sermon, founding the religion and for Sikhs it is where Guru Nanak Dev stayed on his path to founding Sikhism. It is not surprising then that the city is home to around 23,000 temples as well as several centres of philosophy, music, education and art. For even more temples, visit the nearby town of Khajuraho, less well-known but nonetheless remarkable for its incredible collection of temples. Famous for their erotic carvings, they represent mainly the Hindu faith as well as some dedicated to Jainism.
Despite the temples, without doubt the most iconic sight in Varanasi is the 84 ghats, stone steps leading down into the Ganges. Some are used for cremations, many for pilgrims performing rituals in the waters of this holy river. Spend some time watching the day pass on these steps, an experience never to be forgotten.
WHERE TO STAY
Our favourite luxury hotels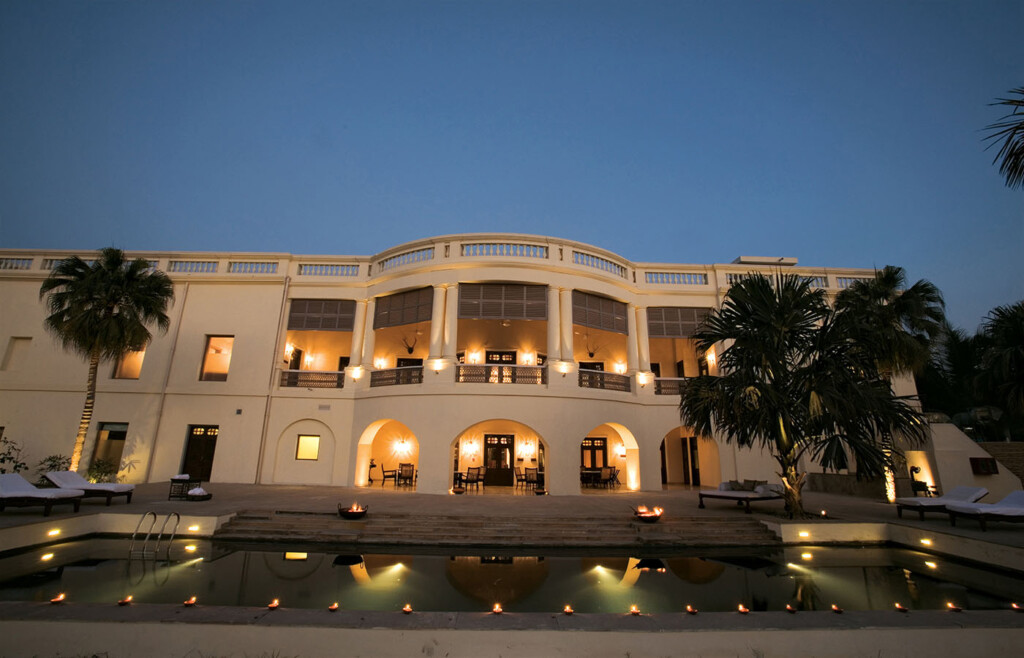 Nadesar Palace
This colonial palace dates back to the 19th century and was once a guest house for the officials of the East India Company.  Its setting amongst mango orchards and jasmine and marigold fields is particularly beautiful and it is a haven of peace and tranquillity. The hotel is dedicated to the Goddess Nadesari and features her shrine at the front of the building. The 10 rooms are decorated with art from the Maharaja's personal collection as well as antique furniture and the colours echo the flowers offered to the holy Ganges. Guests can enjoy the lap pool in the hotel's gardens or the mini four-hole golf course. Indulge in a relaxing treatment using ancient Indian techniques and enjoy delicious cuisine either in the restaurant or by private dining.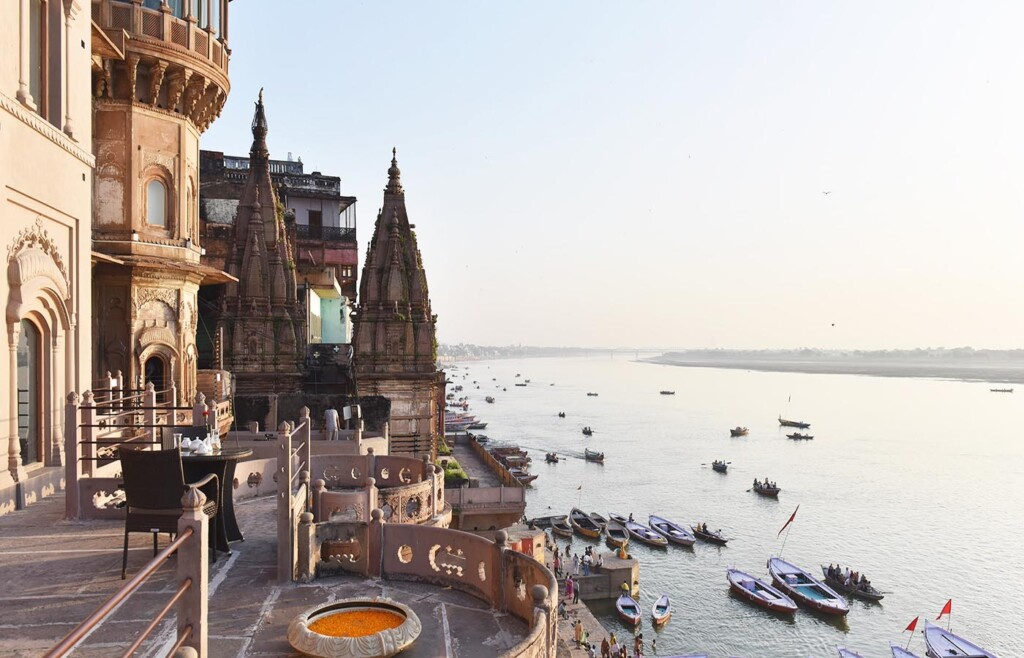 Brijrama Palace
Brijrama Palace sits on the banks of the holy River Ganges on one of the 87 ghats that line the river. Dating back to the 18th century, the building is an ancient palace that has been lovingly restored with original murals and carvings maintained. This is a very special hotel, evoking the spirituality and mysticism of Varanasi and the Ganges. Guests approach by boat and are immediately enveloped in a sense of peace and tranquillity. The rooms are decorated in Barnasi silk and gold leaf and feature four poster beds. Guests can enjoy delicious vegetarian cuisine and live classical music each evening.