ANDAMAN ISLANDS
Discover fascinating coral reefs, mangrove jungles and beautiful beaches on this archipelago.
Situated in the balmy waters of the Bay of Bengal, this astonishing archipelago is made up of more than 500 islands and islets, only 36 of which are open to visitors. The Andaman Islands are truly off the beaten track. A perfect destination to get away from it all, relax and connect with nature, it is also well suited to those who like a bit of an adventure with their relaxation. This is a wonderful spot for scuba diving and the archipelago is home to the most diverse marine and coastal ecosystems of the Indian Ocean. Divers will marvel at the spectacular coral reefs and the wide variety of marine life from majestic rays and sharks to much smaller specimens found hiding amongst the coral.
On land you will find palm-lined beaches, volcanic mountains, mangrove swamps and dense jungles which are home to a variety of wildlife from tropical butterflies to many endemic species of bird, salt-water crocodiles and even elephants. If you visit between June and October, you may be lucky enough to see the incredible sight of the turtles nesting. These islands are home to green, hawksbill and leatherback turtles.
Whether you want pure relaxation or a bit more activity, these stunning islands have something for everyone. Home to several indigenous tribes as well as fragile ecosystems, they are an important conservation destination and so we have made sure to pick the most conscious hotels, working in harmony with the environment and local community.
WHERE TO STAY
Our favourite luxury hotels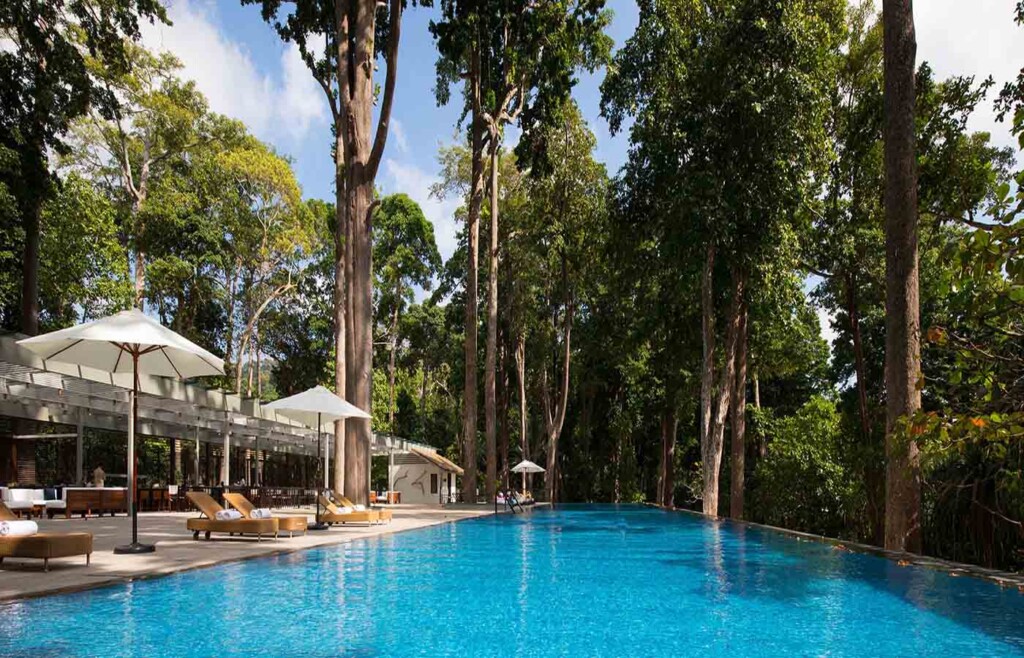 Taj Exotica – Havelock Island

Situated on a stunning beach of pristine white sand, Taj Exotica is made up of a collection of stilted villas with thatched roofs. Constructed with minimal impact on the environment – no tree was felled – it is a beautiful and conscious resort surrounded by coconut, banana and jackfruit trees and mangrove forests. The hotel uses solar power, bio-gas and organic produce from local farmers. The rooms are spacious with four poster beds, private patios and polished wooden floors. Food is fabulous and the pool is set high up, offering views over the ocean through the treeline.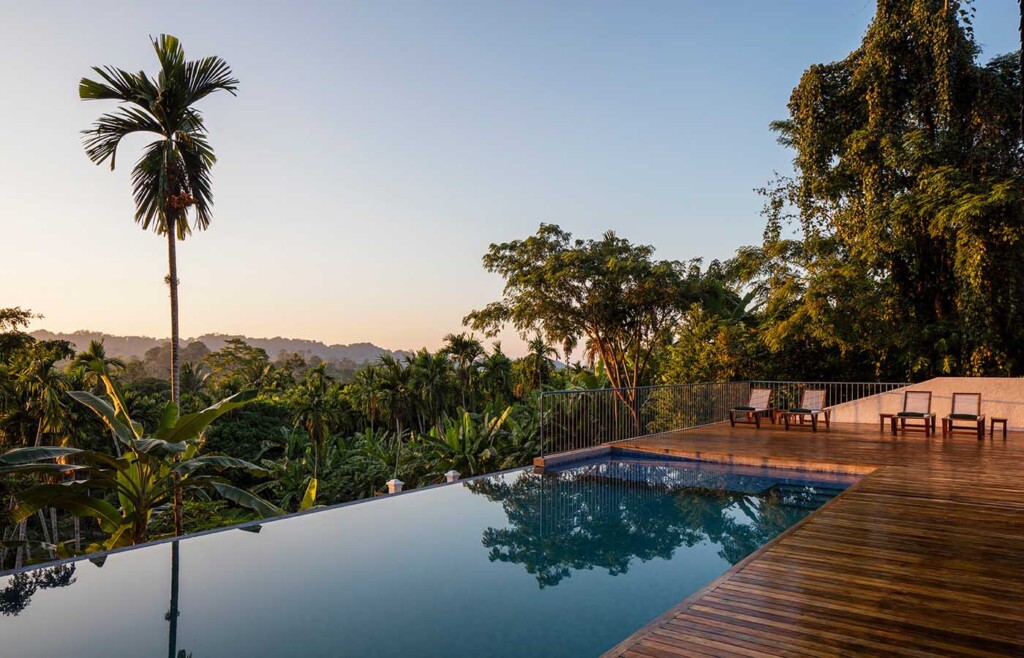 Jalakara – Havelock Island

Jalakara is a stunning property combining the size and exclusivity of a private villa with the service and staffing of a small hotel, meaning that guests can enjoy an authentic and intimate experience whilst experiencing excellent service. The off-grid, island location means that guests can switch off and really get away from it all. The property features seven suites and one private villa, each uniquely decorated in a contemporary style with traditional touches. Guests can enjoy dishes prepared using fresh ingredients and a truly charming hotel in a spectacular location.