BEACHES & CAYES
Cuba does beaches very well. Turquoise waters and pristine white sands are characteristic and there are plenty of options outside of the big resorts.
Varadero is the most famous beach resort in Cuba with its own international airport and easily reached from Havana. It is one of the longest in the Caribbean. Over 20 kilometres of white, powdery sand are bordered by large hotels and resorts.
The northern cayes, along the Archipelago de Sabana are quieter although the resorts remain large. The thick mangroves that cover them are important nesting sites for many birds. Cayo Guillermo is another well-established caye and here you can find Playa Pilar, considered by many to be one of the best beaches in the Caribbean and also home to a large flamingo population.
Further to the east, the beaches between Guardalavaca and Baracoa, on the Atlantic coast are reputed to be the best in Cuba. Guardalavaca itself is a small town and harks back to the days of piracy when pirates raided Cuba's coast for supplies. East from here, heading towards to Baracoa there are some beautiful beaches with a quieter and much less commercial feel.
In contract with the pristine white beaches of the Atlantic coastline, the Caribbean coastline offers black sand beaches. Easily reached from Santiago de Cuba, they are a great place to meet local people.
Enjoy relaxing on the beach or perhaps try some sailing, snorkelling or diving. The choice is yours on these beautiful beaches.
WHERE TO STAY
Our favourite luxury hotels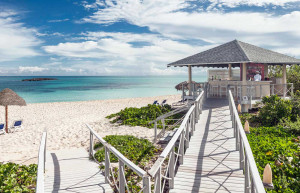 Melia Buenavista
The Meliá Buenavista is a resort paradise located on Cayo Santa María and is the perfect place to enjoy a luxury holiday in Cuba on the beach. With a beachfront location in a privileged natural environment in Cayo Santa María, this exclusive all-inclusive resort is an oasis of peace and privacy with virgin beaches and natural coves. Its exceptional conditions and magnificent setting make it a paradise destination, in which everything is designed for your comfort and pleasure. The impeccable service provided by the expert hotel team will make you feel so special and help create a unique and magical experience in an idyllic setting.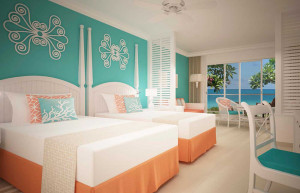 Angsana

The Angsana, located on the beautiful Cayo Santa Maria, is an exclusive and ecologically-sensitive destination resort. The Angsana is the perfect place to enjoy the stunning Cayo Santa Maria and its marine life. Immerse yourself in the Cuban culture as you visit the nearby cities that are packed with hidden gems that bring to life the authentic Cuban culture. Snorkel, scuba dive or simply dip into the cyan-blue Caribbean waters. Interact and swim with dolphins at the Dolphinarium. Most importantly, sit back, relax, enjoy gastronomic delights and create memorable moments with your loved ones.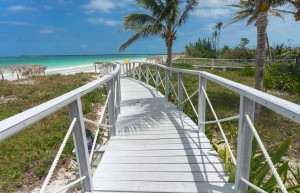 Iberostar Ensenachos Grand Village
The Iberostar Selection Ensenachos hotel is a luxury resort on Key Ensenachos where you'll find some of the most exclusive beaches in Cuba, as well as wellness & spa, all-inclusive accommodations, dream villas and unique excursions. Its location on the beach is very inviting. Ensenachos and Megano are white-sand beaches where you can relax in hammocks, walk along the sea, engage in water sports and, of course, enjoy some of the most famous Cuban cocktails. In addition to the magic of Key Ensenachos, at the Iberostar Selection Ensenachos hotel there are a variety of restaurants, spa and relaxation areas, entertainment and leisure programs… there are even hot tubs on some of the rooms' terraces!