MANUEL ANTONIO NATIONAL PARK AND UVITA

Manuel Antonio National Park is one of the most biodiverse parks on the planet. Combine it with the idyllic beach of Uvita for a fabulous holiday.
Manuel Antonio National Park is internationally recognized as being one of the most biodiverse parks on the planet. Here lush tropical forests can be found with lagoons, mangroves and pristine white sandy beaches. There are 109 species of mammals and 184 species of birds listed within the park and some of the most frequently viewed species include two and three toed sloths, iguanas plus white-faced and howler monkeys. The endangered squirrel monkey also calls the park home. Manuel Antonio National Park contains many well-marked trails and the four beaches in the park, Espadilla Sur, Manuel Antonio, Escondito and Playita, are some of the best in the country. The canopies of Manuel Antonio National Park are full of capuchin monkeys jumping between trees. Manuel Antonio National Park is also the last refuge for the endangered titi monkeys. Not too far south of Manuel Antonio National Park is the area of Uvita which is a tropical hamlet possessing great charm in an unspoiled environment. Playa Uvita is a great white sandy beach, perfect for swimming and surfing.  Mangroves and estuaries surround Uvita, making it ideal for kayak tours. Between May and October, you may be lucky enough to see olive ridley and hawksbill sea turtles coming ashore to nest. A great place to watch this occur is inside the protected area of Marino Ballena National Park, located just to the south of Uvita. It is also possible to watch majestic Humpback whales migrate between the months of December and April off the coast here – the whaletail shape of the sand bar at Punta Uvita is a happy coincidence and wonderful sight. Uvita is also home to some of the best luxury hotels in Costa Rica so if you are looking for a short luxury break then combine Manuel Antonio National Park and Uvita for your luxury holiday to Costa Rica.
WHERE TO STAY
Our favourite luxury hotels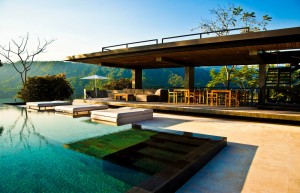 Kurà Design Villas
Kurà Design Villas is a beautiful commitment to nature and art in a stunning tropical setting. From the breath-taking views to the custom-built glass, double-rain shower in each seductive villa, every detail at Kurà was crafted to bring guests the most exclusive and unique experience possible. Prepare for an experience like no other in a hotel with plenty of sustainability credentials.  Enjoy traditional Costa Rican food fused with superb culinary expertise. Relax with a refreshing cocktail at the spectacular saltwater infinity pool.
Oxygen Jungle Villas

A luxury, boutique hotel overlooking the Pacific Ocean close to Costa Rica's Marino Ballena National Park. This unique collection of 12 glass villas, surrounded by rainforest and overlooking the ocean is the perfect place to relax and absorb the best of Costa Rica's nature and wildlife.  The rooms are decorated with dark, polished wood and crisp white linens and each opens out on to a stunning view of either the jungle or the ocean.  The beautiful infinity pool is the perfect place to relax.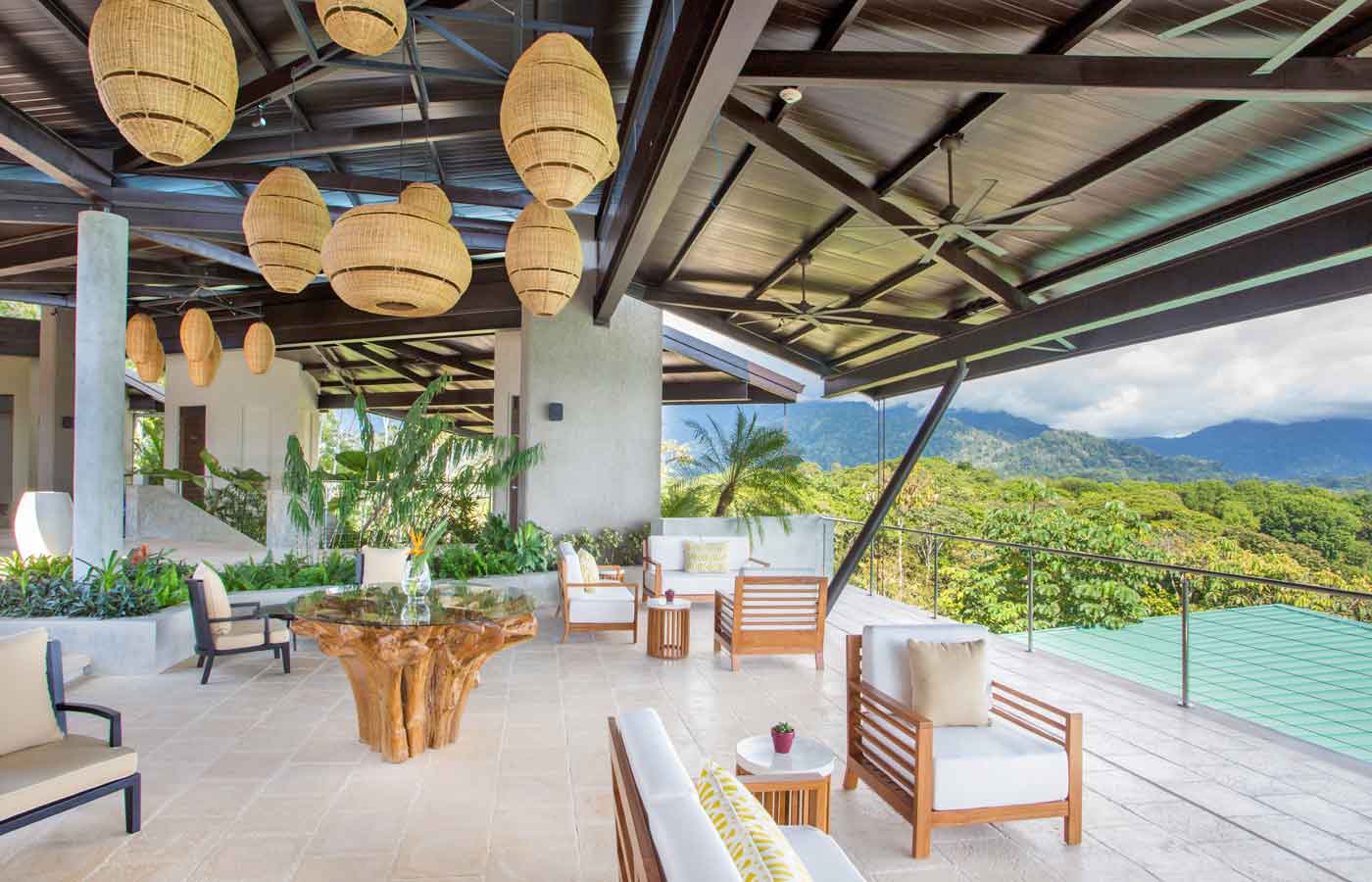 Three Sixty

Indulge at the exclusive adults-only Three Sixty Boutique Hotel on Costa Rica's stunning south west coastline. Encapsulating the very best of jungle, beach and mountain, this beautiful hotel is the perfect couples retreat. Each individual bungalow also offers this same spectacular view, and complete privacy, along with a first class level of comfort. Dine on delicious meals, based on seasonality and produced using local ingredients, relax by the stunning infinity pool or choose a treatment from the fabulous spa.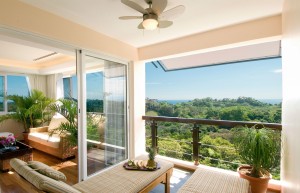 Gaia Hotel and Reserve

. This 5-star eco-friendly resort has an ideal blend of modern amenities and natural scenery. Nestled in the magnificent coastal forests of Manuel Antonio, the hotel's well-appointed, terraced suites and villas offer amazing views of lush and pristine wild surroundings. The Gaia Reserve is the hotel's own, home to a variety of different species which are protected, thanks to the commitment of the project. Guests can enjoy fine dining in the on-site restaurant, a luxury spa, gym, pool and a variety of tours and activities.
Arenas del Mar

A luxury beach and rainforest resort, providing attentive service and excellent views. Unique in that it is carbon neutral, the accommodation is sustainable and luxurious. Made up of 38 rooms and suites, the design is beachfront fresh with touches of the rainforest. Many rooms have private balconies complete with Jacuzzi and spectacular views. The restaurant offers dining inside or outside, overlooking the ocean. The food is excellent with fresh fish and seafood and organic, locally-sourced produce.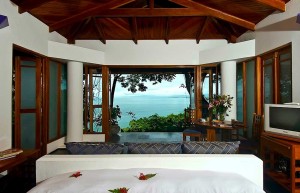 Makanda By The Sea

Overlooking the ocean and surrounded by the rainforest, this is a luxurious resort, in a stunning location. The hotel offers 12 villas, studios and suites each with either ocean view or private garden. All rooms feature hardwood ceilings and private terraces complete with hammock. The floor to ceiling windows open completely, embracing the rainforest and sea air. The pool is the perfect place to relax with gorgeous views. The restaurant serves delicious food using fresh, organic ingredients. Enjoy your meal, looking out to sea at sunset, a beautiful and romantic setting.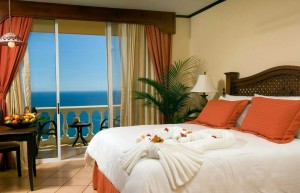 Parador Resort and Spa

A luxury resort offering excellent service and a superb location. Located minutes from the beach in beautiful Manuel Antonio, it is set amongst 12 acres of rainforest and perfectly combines luxury with eco-tourism. The hotel offers 129 rooms spread over four buildings with stunning views. The resort is large, but not uncomfortably so and service remains personal and discreet.  There are three pools, one with a swim-up bar and terrace restaurant and two that are adult-only. Guests can explore the nature trails, spotting monkeys, sloths and a variety of birds.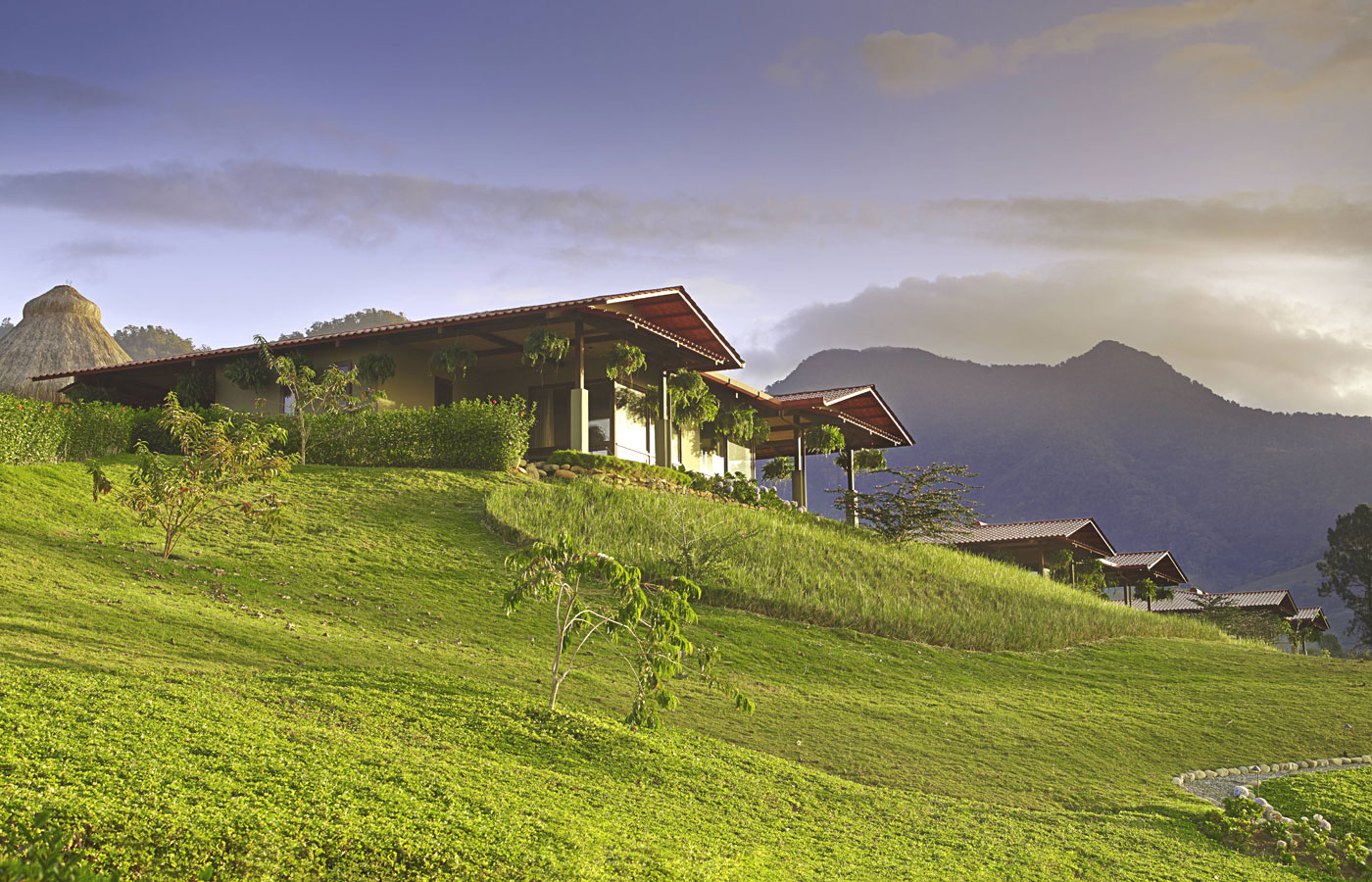 Hacienda AltaGracia

Surrounded by unspoilt natural beauty in a remote area of Costa Rica, Hacienda AltaGracia offers a luxuriously authentic experience. The hotel comprises spacious casitas and suites, filled with stylish furniture and modern facilities. Each room features a panoramic terrace, minibar, safe, espresso machine and views of the surrounding mountains. Guests can take part in a variety of complimentary activities, including local hikes, horse riding and mountain biking.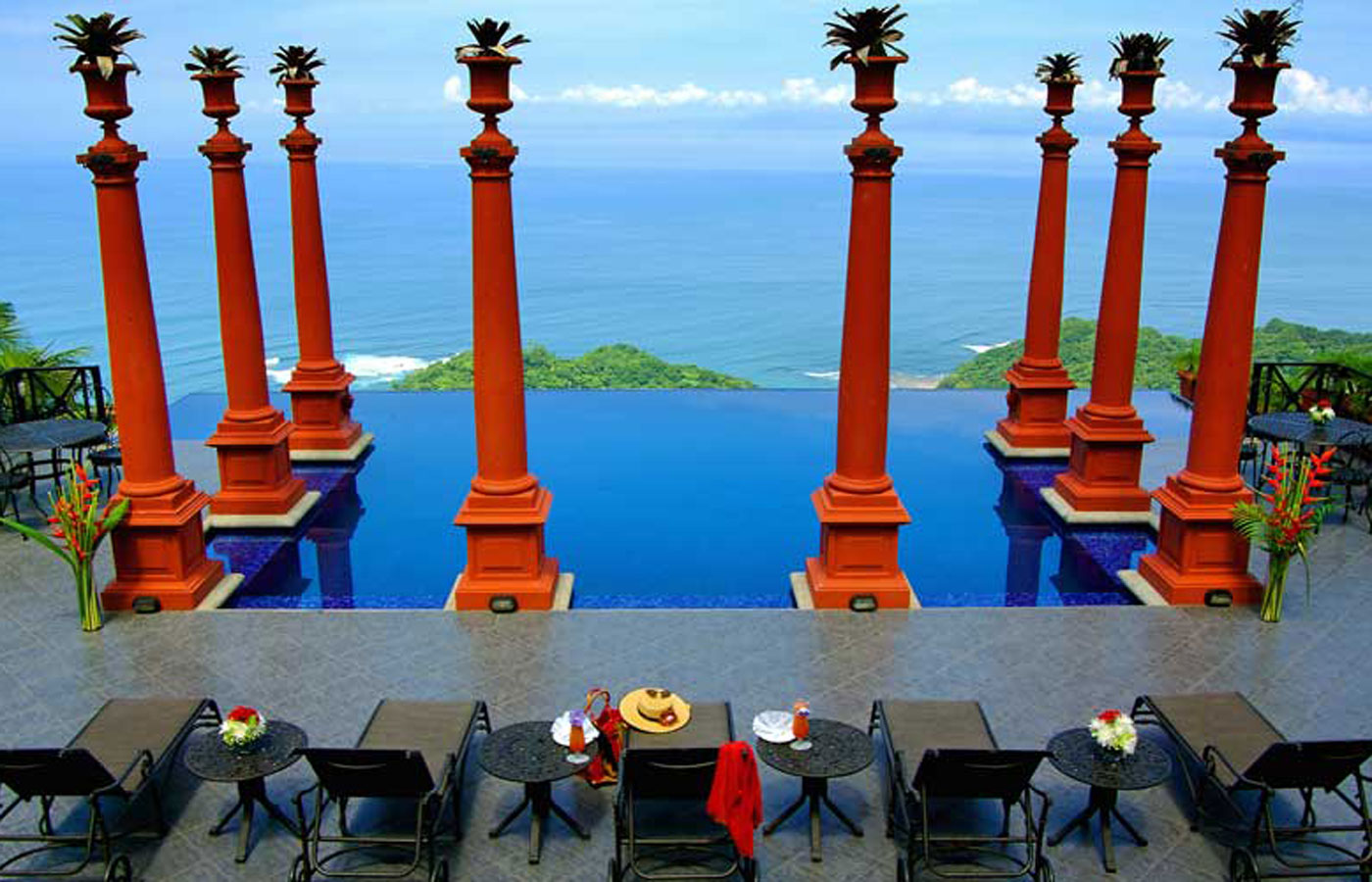 Villa Caletas
Situated at 1150 feet with views over the vibrant Central Pacific coast and the rain forest, Villa Caletas is in a superb location. The hotel boasts a wide range of rooms including suites which offer private plunge pools, spectacular views and sumptuous decoration. The hotel has a wonderful range of activities and tours on offer from whale watching and exploring the national parks, to zip lining and fishing. There is an on-site gym and full spa, an excellent restaurant plus a private beach, with sun loungers and beautifully blue waters.