COLOMBIAN COASTLINES
The coastlines of Colombia boast unspoilt beaches, excellent surf, a tropical climate and thriving reefs.
Colombia is the only country in South America to border two different coastlines. In the west, it meets the Pacific Ocean, and in the north it hugs the Caribbean Sea. The northern coastline attracts many people with its picturesque turquoise waters and sensational diving opportunities. Many of the beaches here are deserted with a backdrop of primary rainforest. To witness this isolated beauty, visit Tayrona National Park. It boasts a pristine environment bursting with flora and fauna, massive boulders which have been worn smooth by the restless sea and a rare sense of tranquillity. There are thatched huts here that belong to ancient indigenous tribes, and a tough hike from the beaches into the jungle can give you a glimpse of their traditional ways of life. Along the way you will most likely encounter hummingbirds, agouti, and if you are lucky, cotton-top tamarin. In contract, the Pacific coastline is more rugged and wild, with big waves attracting surfers and an excellent chance to spot humpback whales as they pass on their migration route. Those in search of remote paradise should head to the islands of San Andrés, Providencia and Santa Catalina which are close to Nicaragua, but in fact owned by of Colombia, for desolate beaches, the chance to swim with stingrays, fabulous snorkelling and diving in coral reefs with an excellent visibility of around 30 metres. The islands offer you the chance to relax with the simple rhythm of reggae and enjoy a slow way of life, ideal for those looking for a unique addition to a luxury holiday to Colombia.
WHERE TO STAY
Our favourite luxury hotels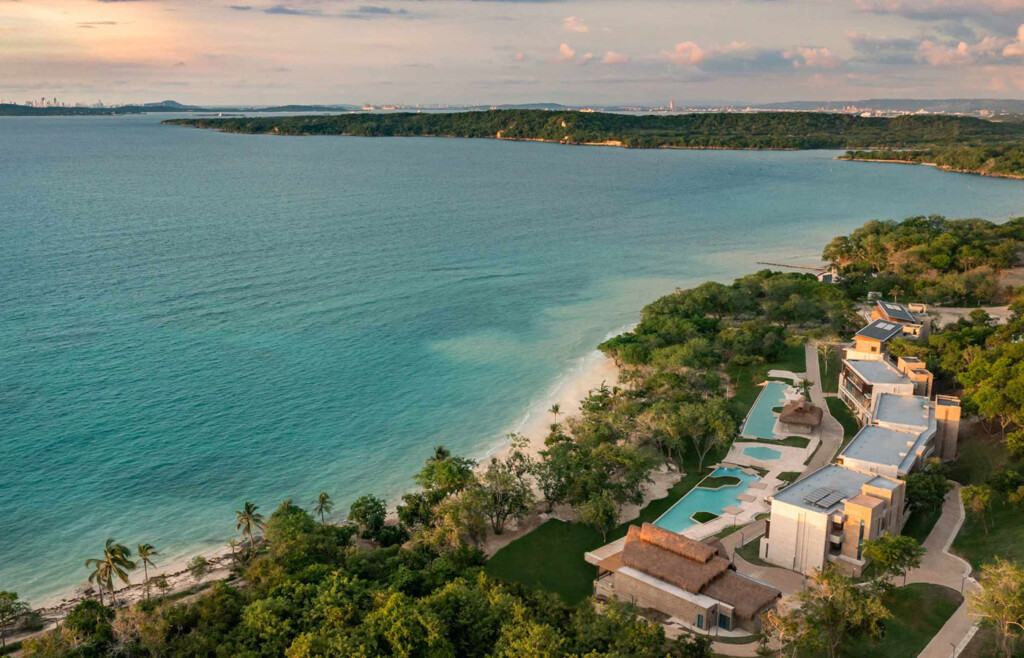 Sofitel Calablanca – Baru

Sofitel Barú Calablanca is Colombia's first luxury beachfront resort. It's a striking, modernist foil to the colonial-era charms that saturate Cartagena less than one hour away. A combination of exquisite French service with calming Caribbean vibes, Sofitel Barú Calablanca Beach Resort is a stunning tropical paradise for all ages. Opened in 2021, the modern, eco-conscious hotel offers 187 rooms — including 22 suites and a presidential suite — with incredible views of the Caribbean Sea. Each of these sanctuaries comes with a balcony facing the water, but you also can opt to relax in the four pools throughout the resort. Culinary options include three restaurants and no tropical getaway would be complete without a spa and Sofitel Barú Calablanca Beach delivers with a state-of-the-art facility.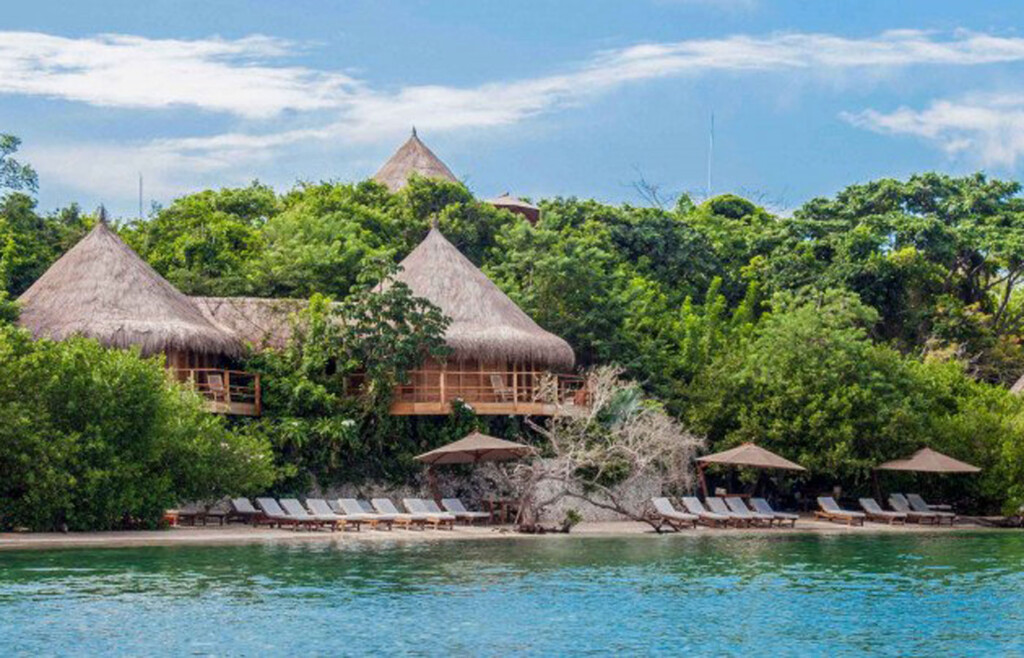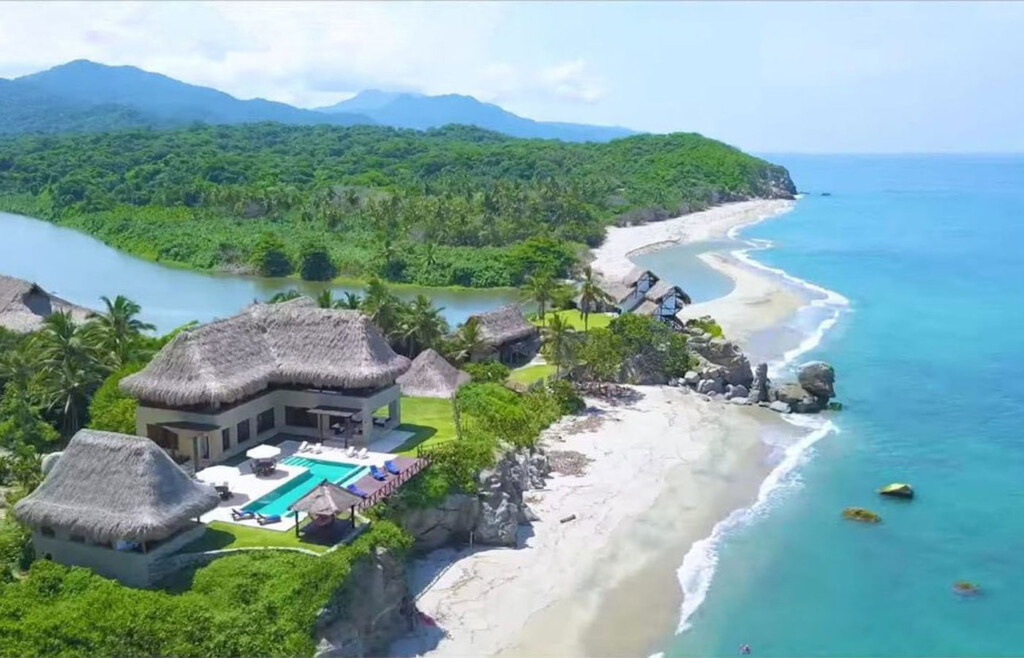 Casa Tayrona Los Naranjos – Tayrona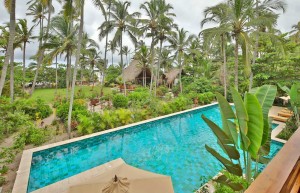 Cayena Beach Villa – Tayrona
Hidden among the lush green trees of the Caribbean coastline, and just metres away from a idyllic beach, Cayena Beach Villa is the perfect property for sheer relaxation. Modern, tropical design meets luxurious comfort throughout this hotel, and guests will appreciate the attention to detail. Take a dip in the swimming pool, lounge on the beach, relax in one of the many hammocks or enjoy a yoga class under the palm thatched roof of the open studio. For those seeking excellent cuisine, the on site restaurant won't disappoint. Fresh healthy meals are served from dusk until dawn alongside a wide selection of fresh smoothies or exotic cocktails. The rooms themselves are spacious, elegantly decorated and have amenities to ensure a good night's sleep including king size beds, black out blinds and air conditioning.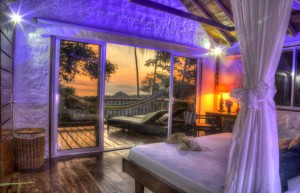 Villa Maria – Tayrona

Villa Maria is an enchanting boutique hotel located on the stunning Colombian coastline, close to the Tayrona National Park. The charming décor and proximity to nature make this an excellent choice when visiting Tayrona. Guests can enjoy the walk, picking avocadoes and papayas straight from the tree as they make their way to the hotel's own private, pristine white sand beach. The 13 rooms are decorated in an elegantly rustic style with 4 poster canopy beds and polished hardwood floors combing perfectly the ambiance of beach and forest. All offer views either of the sea or the hotel gardens. Villa Maria offers guests access to their own private beach as well as an outdoor pool.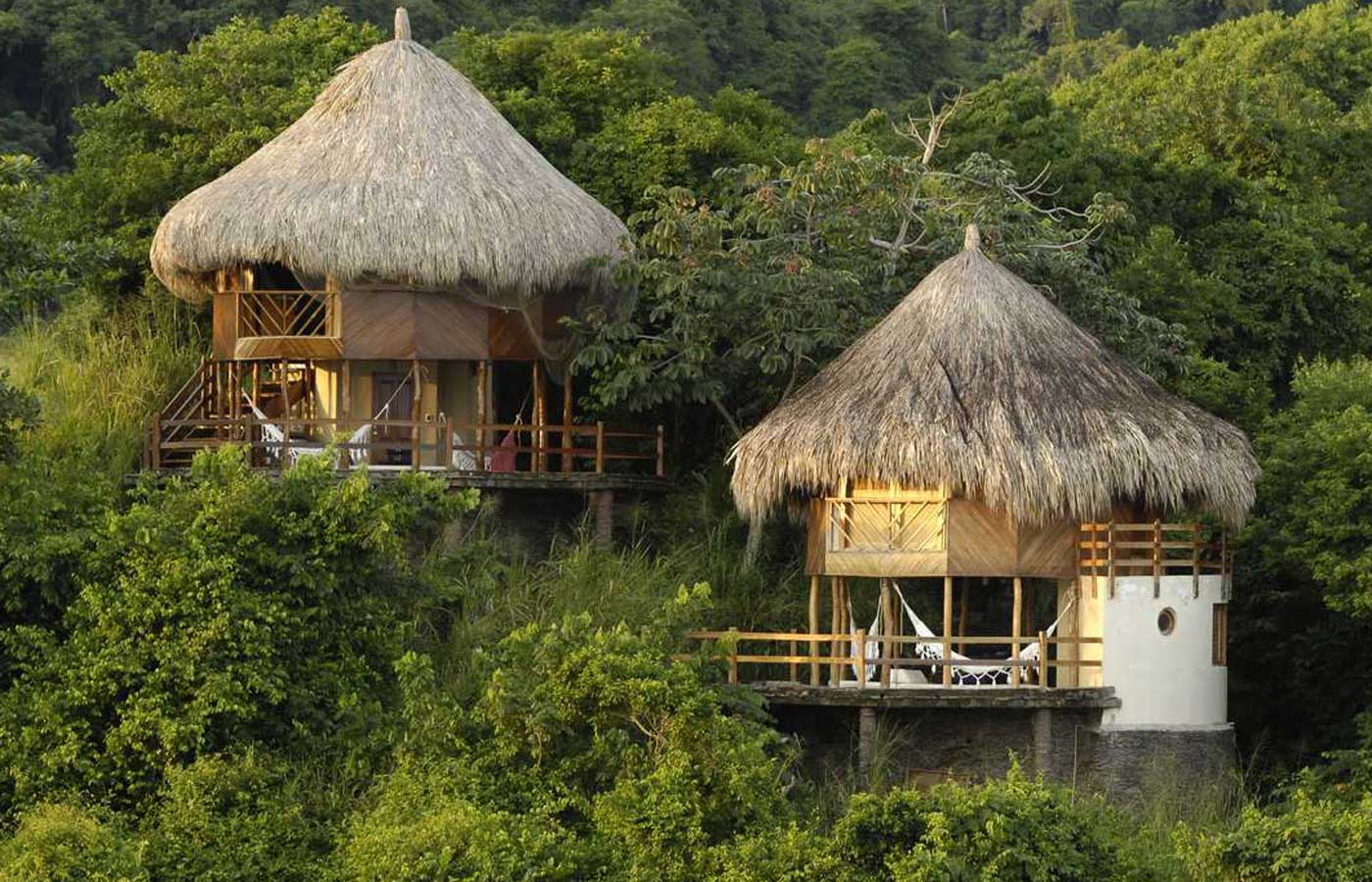 Tayrona Eco Habs
Dotted along the coastline of Tayrona National Park these delightful little bungalows known as Ecohabs are nestled amongst the trees, offering stunning views of the Colombian coastline. Enjoy a peaceful and comfortable stay amidst nature at its finest—whether on the beach or in the mountains. These comfortable cabins have been integrated into the natural setting, built in a way that does not damage or disturb the natural surroundings. Each hut is constructed using mainly natural materials including palm roofs, stones and wood, and ethnic elements inspired by the ancient huts of the Tayrona tribes.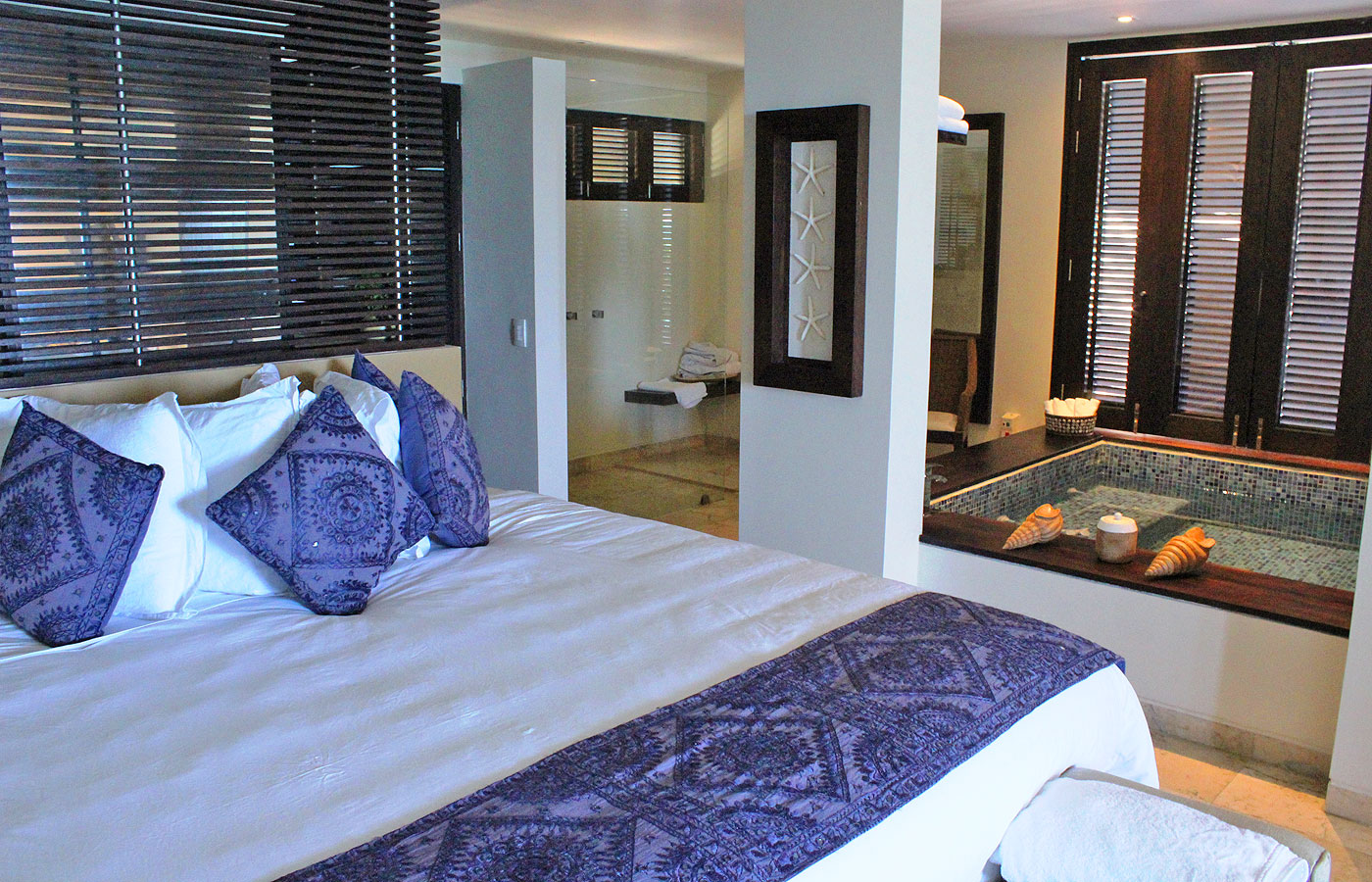 Deep Blue

Deep Blue is one of the hidden gems of the Caribbean. Located on the beautiful Colombian island of Providencia and surrounded by stunning turquoise waters, this luxury hotel has been offering guests the experience of a lifetime for 20 years. Deep Blue is surrounded by verdant tropical forest with a splendid view towards Crab Caye and the dreamlike Caribbean sea. Well-loved for many years for its truly breathtaking views and privileged coastal location, the hotel has a beautifully situated restaurant and a shallow infinity-edged whirlpool with an unforgettable panorama. The warm, casual atmosphere of the restaurant and deck over the sea delight all of our visitors. Combined with the stunning views from the sun loungers, the serene ambience makes for a very romantic escape.